The Five Largest Apartment Transactions in 4th Quarter 2022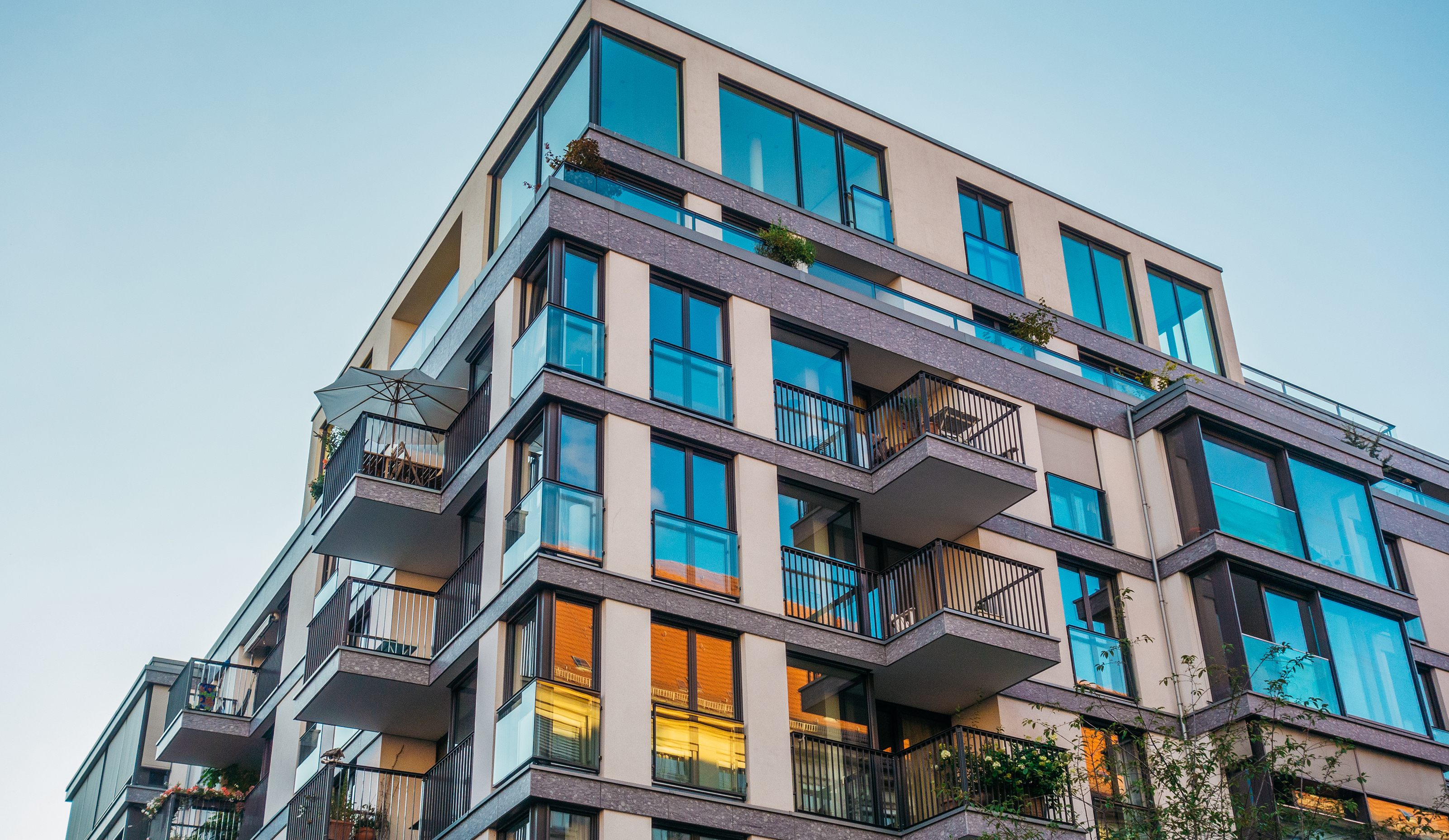 Investments in U.S. apartments continued to cool in the last three months of 2022 amid the rising cost of debt and declining market fundamentals. Though current sales were below the peak from a year earlier, apartment transactions remain high by historical norms, with the asset class remaining an attractive commercial real estate investment.

Roughly 2,000 apartment properties changed hands at a value of $50.4 billion during 4th quarter 2022, according to MSCI Real Capital Analytics (RCA). The overall sales volume during the quarter was down 69% year-over-year, well below the 4th quarter 2021 peak, when around 5,100 properties changed hands for $163 billion, the result of pent-up demand following the onset of the pandemic. But recent activity is still above the $42 billion quarterly average during the five years leading up to the pandemic. The average price per unit also remained high, at $221,192 in 4th quarter, registering above $200,000 for the sixth consecutive quarter. Prior to 2021, unit pricing never exceeded that threshold and averaged $183,000 over the five years leading up to that. Meanwhile, cap rates for 4th quarter transactions remained at historic lows, averaging 4.9%, up 20 basis points (bps) year-over-year. In addition, multifamily cap rates during 4th quarter remained the lowest among major property types.

On an annual basis, transactions in 2022 totaled more than $294 billion with around 10,100 properties trading hands. Looking back over the past few years, sales dipped in calendar 2020 due to the pandemic, when about 7,200 apartment communities were sold for nearly $147.5 billion. That was well below the volume from 2019, when 9,000 properties traded hands for $193.4 billion. In 2021, transactions jumped back up again, with nearly 13,000 properties trading hands at a value of more than $353 billion, nearly double the 2020 level on both accounts.
Following are the five largest individual apartment transactions from October through December, with all of these occurring on the East and West coasts.

THEA at Metropolis
The largest apartment transaction nationally in 2022's 4th quarter was the sale of THEA at Metropolis in Los Angeles. Newton, MA-based Northland Investment Corp. acquired the 59-story apartment building in November from Brooklyn, NY-based Greenland Group. The 685-unit development traded for $504 million or roughly $736,000 per door. While the transaction was steeply discounted from the $695 million asking price, it still represents one of the largest single-asset, market-rate multifamily acquisitions in U.S. history. THEA was originally built as for-sale condominiums before being converted to apartments after construction completed in 2020. Located on 8th Street in Downtown Los Angeles, the apartment tower is part of the 6.3-acre master-planned community called the Metropolis. In addition, the property is two blocks away from L.A. LIVE, the 5.6 million-square-foot sports and entertainment complex which is home to the Lakers, Clippers, Kings and Sparks. THEA features 30,000 square feet of ground-floor retail space and a 1.5-acre podium amenity deck with resort-style pool, cabanas, catering kitchen, rooftop dog park, urban garden and playground.
One East River Place
In late November, a joint venture between New York-based Black Spruce Properties and New Jersey-based The Orbach Group bought One East River Place in New York City. Ranking as the second-largest apartment transaction in the nation during 4th quarter, the 415-unit development traded for $410 million, or an average of roughly $988,000 a unit. The 50-story tower was part of a trio of high-rise apartment buildings in New York that New York-based Solow Realty sold for a combined $825 million. The properties contain 850 units and are part of a larger, 1,766-unit portfolio that Black Spruce and Orbach are buying from Solow for $1.75 billion. The 50-story One East River Place on East 72nd Street overlooking the East River in the Upper East Side was built in 1986 and renovated in 2019. The property features a landscaped sculpture garden, 24-hour doorman, children's playroom, fitness center and a penthouse atrium sky-lit pool. The two other high-rises that traded in November were in Midtown East and included the 41-story, 234-unit One Sutton Place North and the 37-story, 209-unit Two Sutton Place North. The buyers closed in September on a 408-unit subsidized housing building on 1st Avenue, also in Midtown East, for about $390 million. That leaves another two buildings worth roughly $560 million in the pipeline.
Presidential City
A joint venture between KKR and Mack Real Estate Group, both based in New York, set a record for an apartment purchase price in Philadelphia when they acquired Presidential City in October. Ranking as the third-largest transaction in the nation during 4th quarter, the 1,015-unit apartment community traded for $357 million or roughly $352,000 per unit. The development, located along City Avenue in the Southwest Philadelphia submarket, was originally built in 1950. The property consists of four, 12-story apartment buildings which are named after the first four U.S. presidents (Washington, Adams, Jefferson and Madison). The seller was Philadelphia-based Post Brothers which bought Presidential City in 2012 for $80 million and began renovating the community in 2014. Renovations were completed in 2017 at a cost of $100 million, the largest residential redevelopment project in the city's history. The community's 41,000-square-foot amenity center (Sora Pool Club and Spa) features three salt-water pools, waterside cabanas, a rooftop lounge, fitness center, full-size basketball courts, yoga lawn, bocce courts, children's playground, dog parks and outdoor kitchen area.
Kiara
The fourth-largest apartment transaction to take place in the nation during 4th quarter was the sale of an asset in the Seattle market. In early November, Pontegadea, the private firm of Spanish billionaire and Zara founder Amancio Ortega, purchased the 41-story Kiara apartment tower from Toronto-based Oxford Properties Group, a wholly owned subsidiary of Ontario Municipal Employees Retirement System (OMERS). The 461-unit building sold for $322.2 million, setting a new record-high for a Seattle apartment transaction. The sales price equated to roughly $689,000 per door. The apartment tower on Terry Avenue North in the South Lake Union/Queen Anne submarket was built in 2018 and previously traded hands in 2020 for $319.4 million. Community amenities include a 41st floor rooftop terrace with barbecue and dining stations, a clubroom with presentation kitchen, game room, fitness center, business center and dog lounge with a dog washing station. The property also contains more than 15,000 square feet of retail space.
The Vermont
In mid-November, Norfolk, VA-based Harbor Group International (HGI) completed the purchase of The Vermont in Los Angeles. A joint venture between Los Angeles-based TruAmerica Multifamily and Chicago-based Capri Capital Partners sold the 464-unit community for $235 million or around $506,000 per unit, ranking as the fifth-largest transaction in the nation during the last three months of 2022. Although that was a significant price tag, it was $53 million less than the sellers paid for it in 2014 when construction completed. The property is situated in the Koreatown neighborhood at the intersection of Wilshire Boulevard and Vermont Avenue, within the Mid-Wilshire submarket, directly across the street from the LA Metro Rail's Wilshire/Vermont subway station. The Vermont is comprised of two towers (one with 29 stories and the other with 23 stories) which are connected by a 7th floor sky lobby that features a library lounge, a club lounge, and a fitness center, plus nearly 27,500 square feet of outdoor space, including a resort-style pool and spa, yoga garden, dog parks, and multiple dining and entertaining areas. In addition, there is 31,000 square feet of ground-floor retail space. HGI plans to spend $22.3 million to renovate the development.