St. Louis Holds on to Apartment Demand and Rent Growth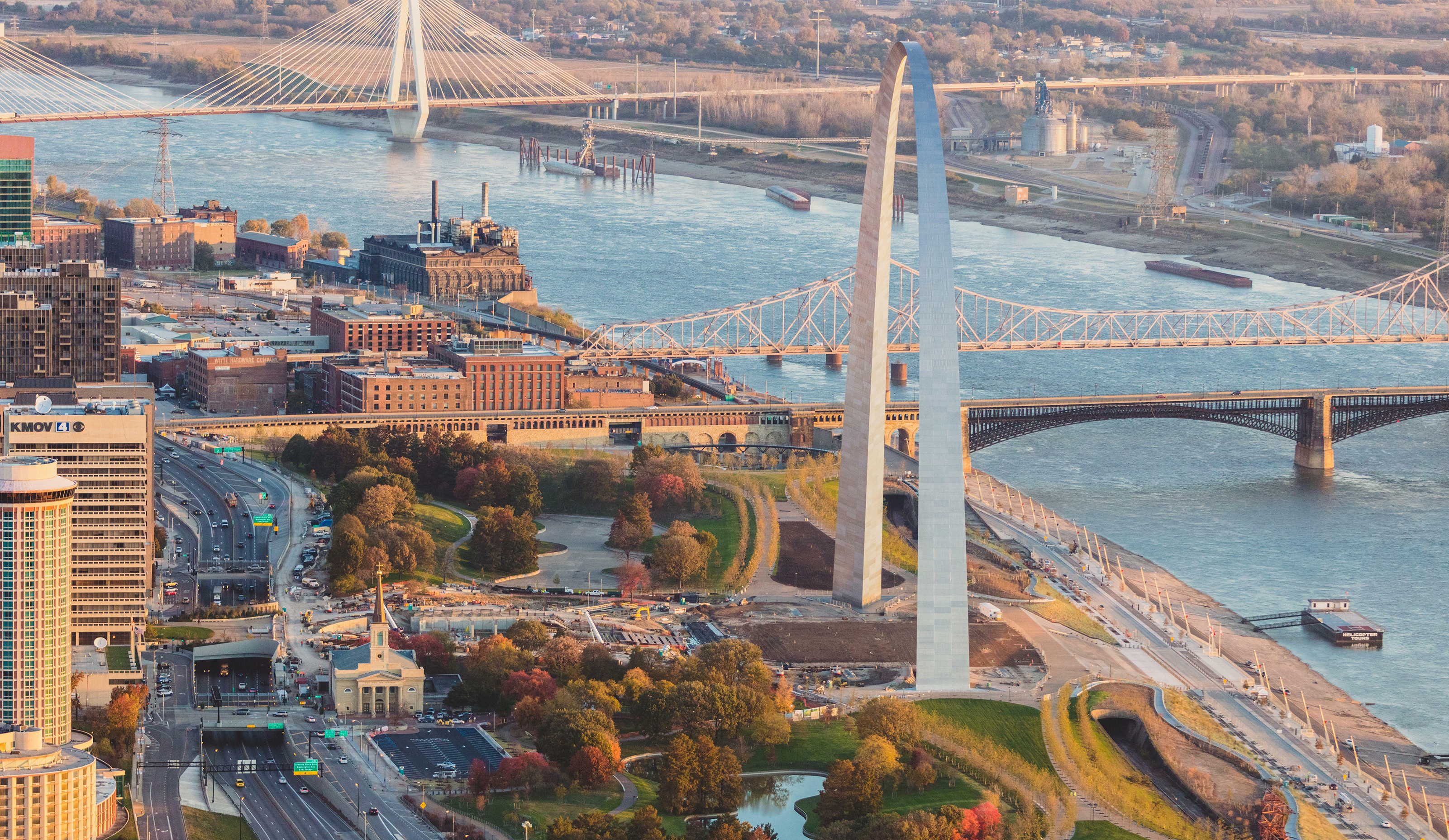 The St. Louis apartment market continued at its typically stable pace in 3rd quarter, holding onto demand and logging historic rent growth while fundamentals softened in many markets in the U.S.

Just like what was seen across much of the nation, demand faded in St. Louis in 3rd quarter 2022. However, this typically stable Midwestern market maintained positive absorption in the July to September time frame, logging demand for just 171 units. While not spectacular, the fact this market absorbed anything when many markets suffered net move-outs is significant. Thus, St. Louis managed to hold onto annual net absorption of 1,534 units.
Fueling demand, the employment base in St. Louis is growing, though slower than some other markets across the nation. St. Louis added 27,200 jobs in the year-ending September, which grew the employment base by 2%. This was about half the national average growth pace. Professional and Business Services added the most jobs, increasing by over 11,000 positions. Also logging strong growth of over 7,000 jobs were Leisure and Hospitality Services and Mining, Logging and Construction sectors.
The most recent population data from the U.S. Census Bureau puts the population of St. Louis at just under 3 million as of 2021, down 0.3% for the year. The deepest residential declines occurred in the St. Louis City and East County areas, which line the Mississippi River divide between Missouri and Illinois. While RealPage submarket definitions do not precisely line up with Census divisions, this area is covered by the St. Louis City and Northeast St. Louis County submarkets, which claimed the market's two worst occupancy performances in October, with rates between 90% and 94%.

While St. Louis logged modest demand volumes in the past year, concurrent deliveries hit a record of 2,638 units. That was one of the biggest building volumes this market has seen since RealPage Market Analytics began tracking the market two decades ago. New supply here increased the existing unit count by 1.4%, a bit behind national norms.
Occupancy in St. Louis has been coming down since peaking at over 97% in February 2022 but remains healthy compared to historical norms. As of October, occupancy here had fallen to 95.4%, a bit ahead of the market's five-year average and right in line with the U.S. norm.

Occupancy is tightest in the Class B stock at 96.2%, while the Class A units are also above the essentially full mark at 95.1%. Occupancy in the Class C stock is more modest at 93.1%.
Apartment operators in St. Louis banked on still-solid occupancy rates, pushing effective asking rents well above historical norms. While prices did come down a bit in October, the decline here was slight at just 0.1%. Even with monthly softening, prices in October remain 7.7% ahead of year-earlier rates. That's a significant annual rent increase for St. Louis, where price hikes have rarely gotten above the 4% mark over the past ten years or so. Typically, rent growth in St. Louis trails the national average notably, but as of October, price increases in St. Louis are right in line with national norms.

St. Louis rode out the COVID-19 pandemic relatively well, and since then this apartment market has seen some of the best fundamentals yet. Looking forward, it will be interesting to see if St. Louis can hold onto such strong occupancy and rent increases in the face of increasing supply volumes.