Apartment Supply Impacting Rent Growth in Southeast Submarkets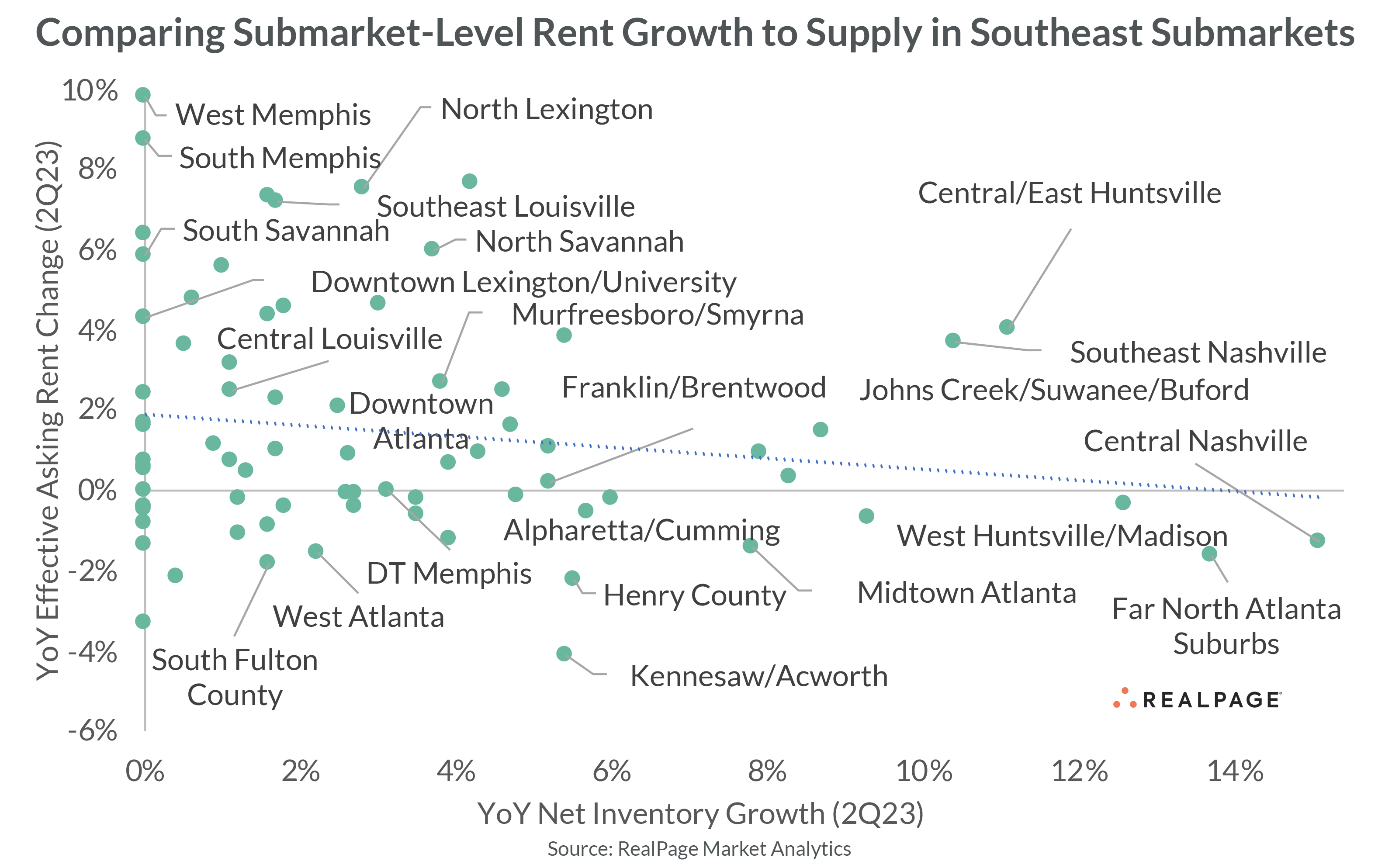 While new apartment supply may not be the only governing factor influencing rent growth across the Southeast submarkets in recent months, it's clear supply pressure – or lack thereof – does have some impact. Central Nashville is the fastest growing submarket across the Southeast, with the inventory base growing by 15.1% in the year-ending 2nd quarter 2023. This is also one of the Southeast submarkets seeing some of the deepest cuts in effective asking rents, with a decline of 1.3% year-over-year. Other submarkets logging rent cuts amid extreme supply pressure include the Far North Atlanta Suburbs and West Huntsville/Madison. Meanwhile, some submarkets have seen very little to no increase in the existing apartment stock and are logging very strong rent growth. West Memphis is the Southeast region's top rent growth performer, with an annual hike of 9.8%. This submarket's inventory base didn't change at all during the past year. South Memphis also saw solid rent growth without any supply pressure.
For more information on the state of the Southeast apartment market, including forecasts, watch the webcast Market Intelligence: Q3 Southeast Region Update.