Multifamily Permitting and Starts Drop Further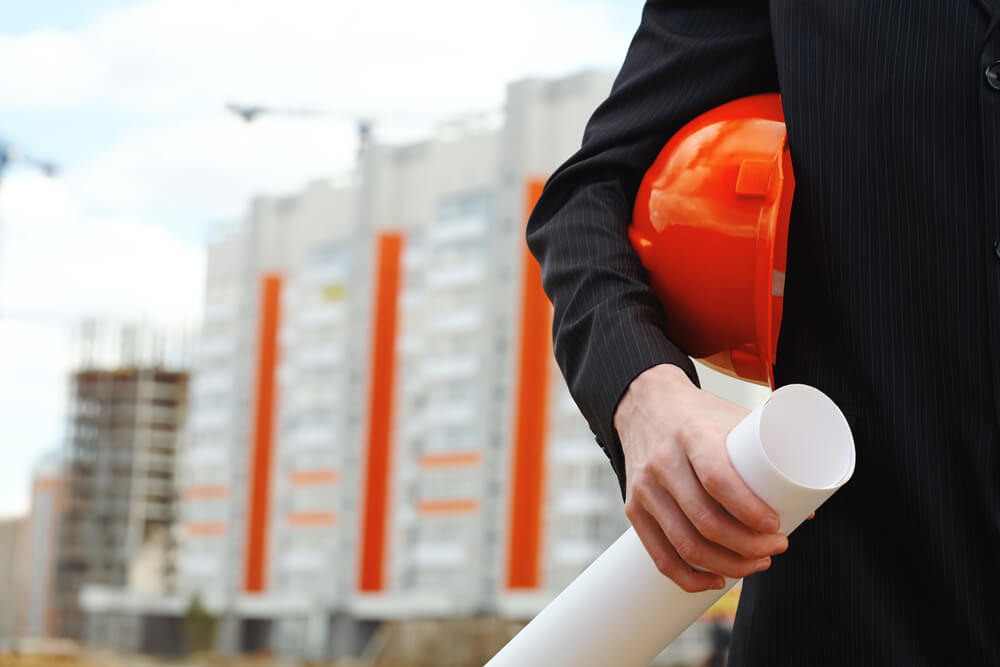 September's seasonally adjusted annual rates for multifamily permitting and starts were each down by about 31.5% from one year ago, according to the latest release from the Census Bureau.
Multifamily permitting's September rate of 459,000 units was down 14% from August's annual rate as the slowdown in apartment development continues. However, multifamily starts were up 17.1% to 383,000 units in September compared to the unusually low annualized rate for August.

Meanwhile, completions of multifamily units increased 10.1% from August to 445,000 units, an increase of 15% from last September as the pipeline begins to empty. The number of multifamily units under construction dipped only slightly in September from August (-0.7%) to 986,000 units but was up 10.9% from last year. Additionally, the number of multifamily units authorized but not started was almost unchanged at 134,000 units in September but was down 11.3% from one year ago.
Single-family permitting continued increasing with September's seasonally adjusted annual rate (SAAR) inching up 1.8% from August and 11.6% from last year to 965,000 units. The annual rate for single-family starts increased 3.2% in September to 963,000 units and was 8.6% greater than a year ago.
The sharp monthly decrease in multifamily permitting brought the SAAR of total residential permitting down 4.4% from August to 1.473 million units and the overall trend dropped the year-over-year rate by 7.2%. The monthly increase in multifamily starts brought total residential starts up 7% from August but they were down 7.2% from last year to 1.358 million units.
Single-family completions were up 5.3% for the month but were down 4.8% for the year to 998,000 units. The number of single-family units under construction was essentially unchanged from August's pace at 674,000 units but that was 14.8% less than one year ago. Single-family units authorized but not started was unchanged from August at 142,000 units but down 3.4% from last year.

Compared to one year ago, the annual rate for multifamily permitting decreased in all four Census regions, with the largest decreases shared at about 35% in the Midwest (down to 60,000 units) and South (down to 216,000 units) regions. The West region saw multifamily permitting slow by 26.3% to 144,000 units, while the small Northeast region's permitting was down 23.6% to 40,000 units. Compared to the previous month, permitting was also down in all four regions.
Multifamily starts fell sharply in the Northeast region (down 60.6% to 33,000 units) and West region (down 44% to 95,000 units), while the South (down 21% to 176,000 units) and Midwest (down 4.5% to 79,000 units) saw more moderate declines in starts. Compared to August's SAAR, starts were down by about a third in the Northeast, and up in the remaining regions.
Metro-Level Multifamily Permitting
Nine of the top 10 markets from August's list returned in September with half remaining in order. New York again led the nation in multifamily permitting but continues to slow with a total of 23,026 units permitted in the 12-months-ending September, down by almost half from last year and about 1,300 less than in August.
Dallas and Houston switched places at #2 and #3 with 21,044 units permitted in Dallas (down 1,053 from August but 641 units more than last year), while Houston permitted a total of 20,619 units for the year (down almost 1,900 from August and 4,279 less than last September).

Austin returned at #4 on the list with 19,594 units permitted for the year, down more than 4,700 units from last year but 529 units more than in August. Phoenix and Atlanta also switched spots on the list at #5 and #6, with Phoenix permitting 19,273 units through September and Atlanta contributing 17,448 units. Phoenix was up for both the month and year, while Atlanta had their permit total decline for both the month and year.
Washington, DC remained in the #7 spot with 14,436 units permitted through the 12-months-ending September but saw a sharp decline from August (-2,265 units) and last September (-4,336 units). Los Angeles (#8) and Raleigh/Durham (#9) also returned in order with LA permitting 14,206 units (down 2,451 units for the year) and Raleigh/Durham permitting 12,635 units (up 1,788 units for the year).
Miami replaced Minneapolis/St. Paul at #10 this month, permitting 12,477 units for the year, up 2,712 units from 2022 and 808 units from August.
As mentioned, only four of the top 10 multifamily permitting markets increased their annual totals from the year before and the size of the increases varied from Miami's 2,712 units to Dallas' 641 units. New York had the deepest decrease in annual multifamily permitting of 18,683 units, followed by Philadelphia (-12,889 units) and Seattle (-9,900 units). Minneapolis/St. Paul, Denver, Austin, Washington, DC, and Houston saw annual declines of at least 4,000 units from the year before.
In addition to Miami and Raleigh/Durham, other major markets with significant year-over-year increases in annual multifamily permitting in the year-ending September were Riverside (+3,768 units), Nashville (+2,055 units), Cape Coral-Fort Myers, FL (+1,988 units) and Greensboro/Winston-Salem (+1,806 units),
The annual total of multifamily permits issued in the top 10 metros – 174,758 – was about 14% less than the 203,900 issued in the previous 12 months and down about 4% from last month. The total number of permits issued in the top 10 metros was almost equal to the number of permits issued for the #11 through #34 ranked metros.
Below the metro level, nine of last month's top 10 permit-issuing places returned to this month's list with six remaining in the same place and the rest changing places. The list of top individual permitting places (cities, towns, boroughs, and unincorporated counties) generally include the principal city of some of the most active metro areas.

In September, the city of Austin remained in the #1 position with 11,662 units permitted, 736 less units than in August. The city of Los Angeles also returned to its #2 spot with a total of 10,477 units permitted, down 1,349 units from last month. The city of Houston remained at #3 with 9,095 units permitted, down 959 units from August.
The cities of Atlanta and Phoenix returned at #4 and #5, with Atlanta permitting 8,997 units to Phoenix's 8,781 units. Mecklenburg County (Charlotte) permitted 7,497 units for the year to land at #6 on the list, up 688 units from 2022. The city-county of Nashville-Davidson permitted a total of 7,401 units for the year, unchanged from last month.
The unincorporated areas of Harris County (Houston) and Hillsborough County (Tampa) took the #8 and #9 spots, permitting an additional 6,951 units to the Houston area and 6,299 units to Tampa's metro total.
The city of Dallas dropped three spots to #10, slowing to 6,108 units for the year-ending September 2023, 978 fewer units than last month.
San Antonio dropped out of the top 10 permitting places in September, giving Texas only four spots this month, while the remaining six spots represent a different state each. Texas and Florida picked up two more spots each among the top 20 permitting places, and North Carolina adds the city of Raleigh.
Following the metro slowing trend (seven out of 10 markets saw a decline in annual permitting from August), six of the top 10 permitting places had fewer annual permits than last month.