The Five Largest Build-to-Rent Communities Under Construction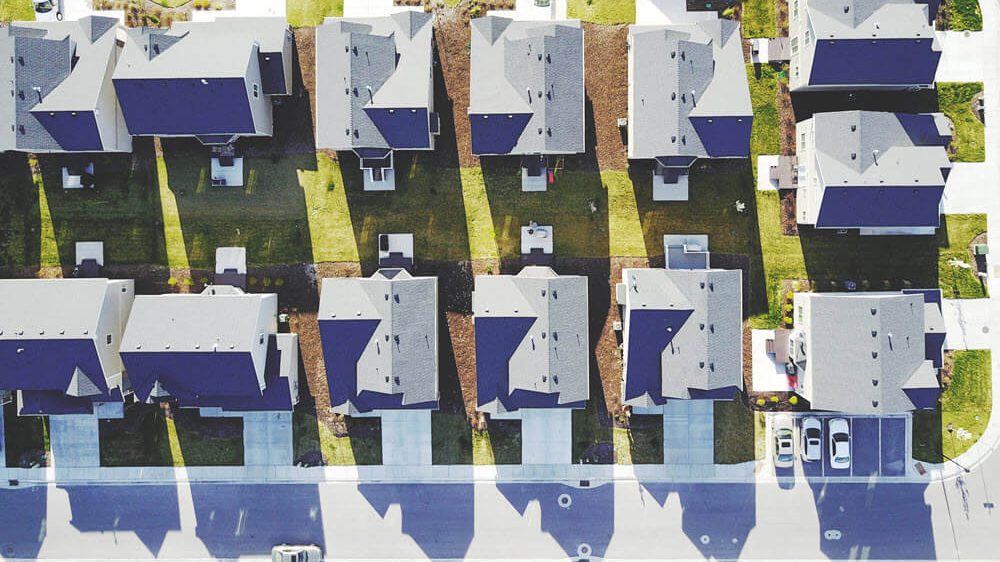 The American Dream of homeownership continues to move out of reach for many Americans as inflation remains near 40-year highs and mortgage rates climb. As recently as July 2022, the Consumer Price Index (CPI) for All Urban Consumers climbed 8.5% annually. At the same time, the 30-year fixed rate sat around 5.2% as of August 11, according to Freddie Mac. With mounting economic pressure hampering homeownership, a new trend in multifamily housing continues to gain traction and popularity: the build-to-rent (BTR) or build-for-rent (BFR) market.
Launched in Arizona around 2010, BTR offers potential residents an option to live in single-family homes without the demands of homeownership. BTR communities are purpose-built, single-family rental communities with all the benefits of single-family homeownership, but without the headaches. They typically offer close proximity to schools, parks, retail centers and employment hubs. The communities also come with resort-style amenities. In short, BTR offers residents an attainable means to enjoy the American Dream. Developers have latched onto the concept and the number of BTR communities has accelerated over the last two years. The five largest BTR communities under construction across the top 150 markets, roughly 1,900 units, are planned to deliver by the end of 2024, according to data from RealPage Market Analytics.


Here are the five largest under construction BTR projects among the nation's top 150 markets as of July 2022. Three of the five largest projects are in Arizona.
Arroyo Verde
California-based American Homes 4 Rent broke ground on Arroyo Verde in November 2021. The 400-home Arroyo Verde is planned for Phoenix. Expected to deliver in the first half of 2024, Arroyo Verde will rise in the Avondale/Goodyear/West Glendale submarket around West Osbourn Road and North 199th Avenue. The developer offers traditional single-family home lot sizes with traditional backyards. With four other existing communities in the Phoenix market, American Homes 4 Rent typically offers units around 2,000 square feet with three to five bedrooms and two-car garages. Monthly rents average about $2,000, about $250 higher than average effective prices in conventional apartments for the Avondale/Goodyear/West Glendale submarket.
Birdsong Sonoma Ranch
Under construction in Far Northwest San Antonio, the 400-home Birdsong Sonoma Ranch is expected to complete in August 2024. Locally based Fulton Development Group broke ground on the project rising on 34 acres northwest of the Hausman Road at Loop 1604 intersection in March of this year. Fulton describes its Birdsong rental communities of farmhouses and cottages as offering the spirit of country living to residents. Their communities offer shared green spaces along with multifamily amenities including a fitness center, fire pit, dedicated dog park and resort-style pool with private cabanas. The developer finished construction on the 273-home Birdsong at Alamo Ranch in October and is also working on Birdsong at Leon Springs in San Antonio.
Avilla Marana III
In March, Avilla Homes started construction on the third phase of Avilla Marana in Tucson. Located off West Aerie Drive within the Casas Adobes/Oro Valley submarket, phase three of Avilla Marana will offer 392 rental units. Phoenix-based Avilla, a division of NexMetro Communities, offers single-story, single-family, detached units in a gated community. According to the company, NexMetro has some 17 communities in lease-up or construction in the greater Phoenix market.
Eden at Heritage Lakes
EDEN at Heritage Lakes, a 376-home community is going up in Melbourne, within the Palm Bay-Melbourne-Titusville, FL market. The neighborhood sits at the corner of St. Johns Heritage Parkway and IH-95 on 28 acres. Construction on Eden at Heritage Lakes by Florida-based EDEN Living started in March 2022 and is expected to complete by the end of 2023. As part of a mixed-use project that includes retail and for-sale homes, EDEN at Heritage Lakes will offer 278 single-story units and 98 two-story townhomes. Founded in 2020, EDEN had more than 1,000 units in their development and construction pipeline as of 2021.
Bungalows on Sarival
Scottsdale, AZ-based Cavan Cos. plans to complete the 338-home Bungalows on Sarival in October 2023. The project is located on 30 acres at Bell Road and Sarival Avenue in Surprise within the Peoria/Sun City/Surprise submarket. The Bungalows product line from Cavan offers residents maintenance-free rental living in single-level floorplans with private backyards and high-end interior finishes. Bungalows on Sarival is the largest of 12 BTR projects (roughly 2,900 units) Cavan has under construction in the Phoenix market.
Bonus: Argent Cottage
Also of note is the 354-home Argent Cottage under construction in Hardee, SC. While technically outside of the largest 150 apartment markets, the project is of note because it ranks as the fourth largest BTR project RealPage is tracking across the U.S. Minnesota-based Sands Cos. will bring the BTR concept to the Hilton Head Island-Bluffton-Beaufort, SC market, within close proximity to Savannah. The project at Argent Boulevard and New River Parkway will offer one- and two-story cottages with one to three bedrooms. Starting rents from $1,440, Argent Cottage will offer 510 to 1,300 square feet. Argent Cottage is expected to deliver in 2nd quarter 2023.