Comparing Apartment Markets: Philadelphia vs. Pittsburgh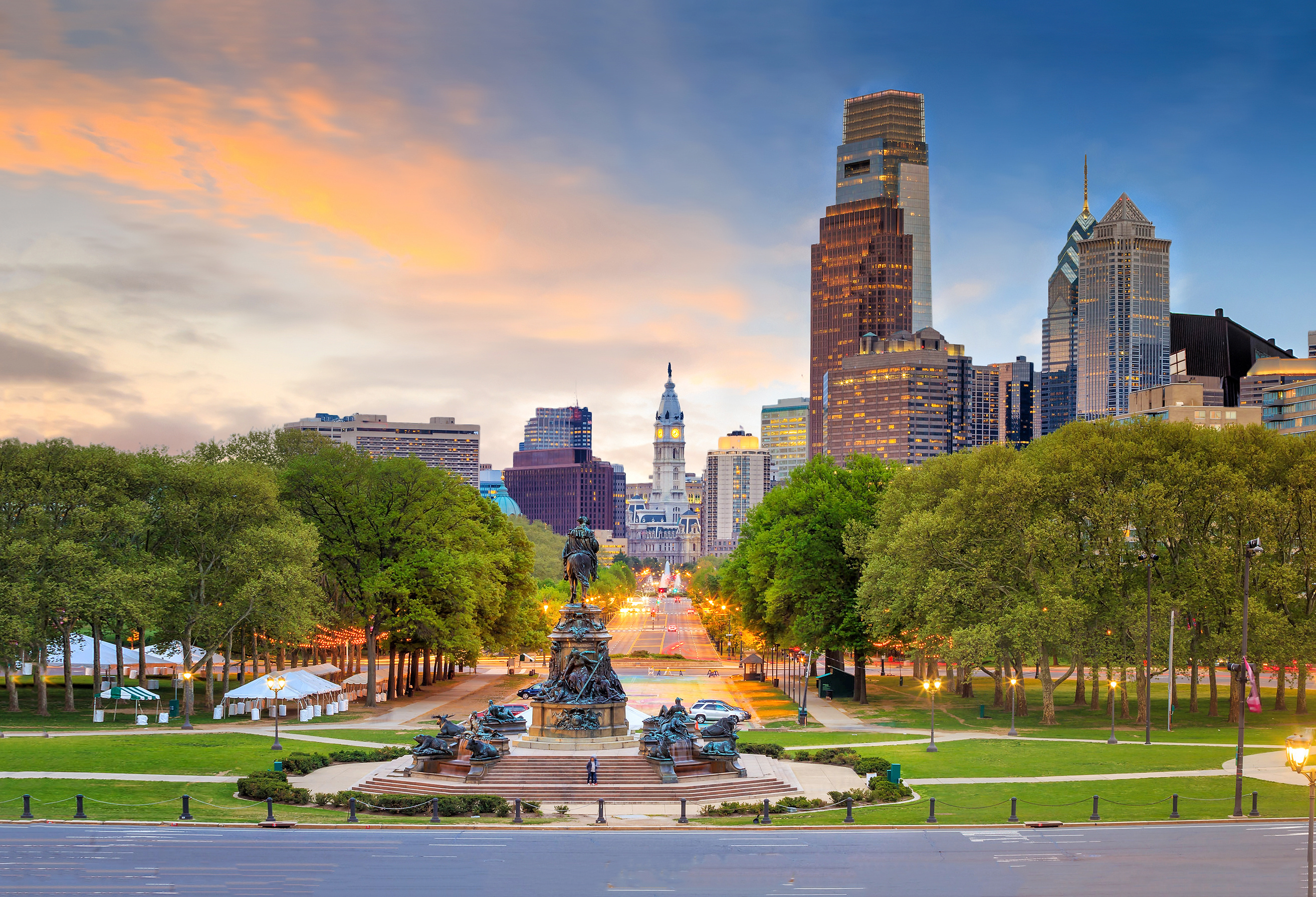 The City of Brotherly Love and the Steel City. Rich in the nation's history, Philadelphia sits between the metropolitan areas of New York and DC. Roughly 300 miles inland, Pittsburgh is steeped in a history of coal and steel, bordering the more industrial cities of Ohio.
Philadelphia's apartment market tends to record more stability than many others nationwide, holding onto steady occupancy rates despite tumultuous times. Pittsburgh, a less expensive market with a somewhat less diverse economic profile, tends to ride the waves a bit, logging more extreme highs and lows.
While many apartment markets nationwide suffered declining fundamentals during the COVID-19 pandemic, Philadelphia didn't see much of a blip. This typically stable market continued to log demand just slightly behind concurrent supply volumes until 2021 – and then demand really took off. More recently, demand pulled back in 3rd quarter, according to data from RealPage Market Analytics. Philadelphia logged net move-outs for 1,714 units in the July to September time frame, but that wasn't enough to pull annual demand into negative territory, leaving total absorption at 2,244 units in the year-ending 3rd quarter.

On the other hand, Pittsburgh logged several quarters of net move-outs during the COVID-19 downturn in the last half of 2020 and into early 2021. This market did experienced quite the comeback in the latter half of 2021, however, with demand towering over new supply, which tends to run much lower than the delivery volumes in Philadelphia. During the downturn in 2022's 3rd quarter, Pittsburgh suffered net move-outs from just 664 units, but that decline wiped out this market's previous gains and took annual absorption into slightly negative territory with net move-outs from 47 units.

It's no surprise, then, that occupancy in Philadelphia tends to run higher. As of September, occupancy hit 96.6% in Philadelphia, while Pittsburgh logged a lower rate at 95.7%, right in line with the U.S. average of 95.6%. In the past five years, apartment occupancy in Philadelphia has run at an average of about 60 basis points (bps) ahead of rates in Pittsburgh. Both markets are seeing occupancy soften after peaking near 98% in early 2022.

In terms of rent, Philadelphia is more expensive than Pittsburgh. As of September, effective asking rents were at $1,757 in Philadelphia, right in line with the national norm of $1,797. Pittsburgh, on the other hand, commands rents that are $320 less expensive at $1,437. In the past five years, prices have grown nearly 40% in Philadelphia, with over 20% of that increase taking place just since the end of 2020. In Pittsburgh, rents are up over 30% but have also seen a 20% boost since the end of 2020.

Both Philadelphia and Pittsburgh are experiencing declining fundamentals, alongside a nationwide softening. RealPage forecasts call for both markets to continue to pull back from pandemic-era performance highs, with Pittsburgh – characteristically – experiencing more softening than Philadelphia. Despite low supply volumes in Pittsburgh, occupancy will likely hover just below the effectively full mark as fundamentals moderate through 2024. In Philadelphia, occupancy is forecasted to outperform the national norm.