Record Supply Softens Occupancy and Leads to Rent Cuts in Austin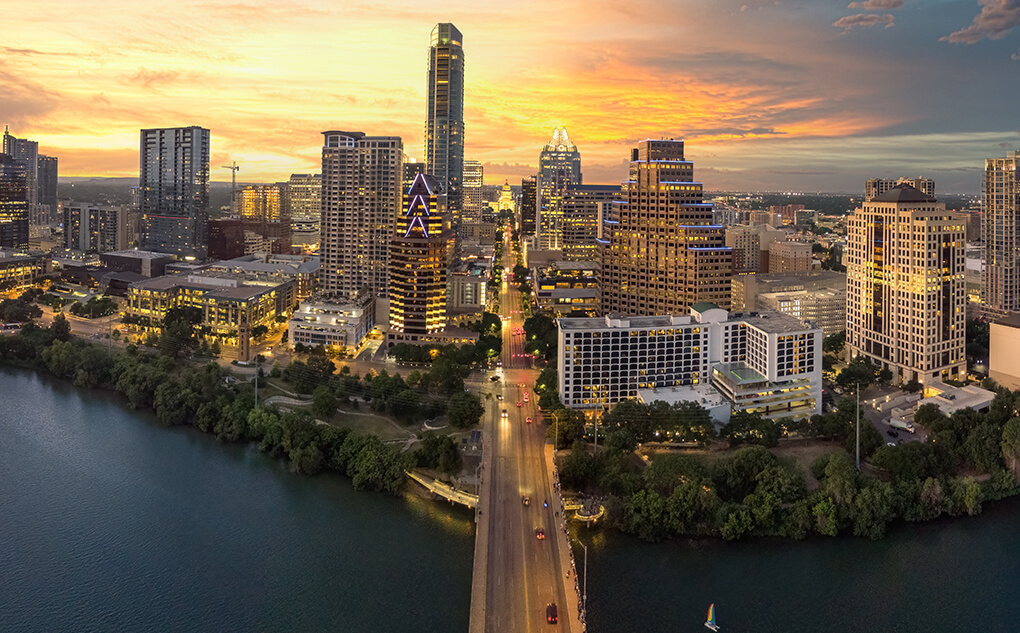 New apartment development has been extreme in Austin in the past five years, transforming both the skyline and the bottom line. While this thriving Sun Belt market has thus far handled such intense volumes of new supply relatively well, cracks are emerging in key fundamentals.
Austin has lured residents from all over the county with its thriving job market and affordable cost of living (especially compared to other tech hubs like San Francisco and New York). Austin's culture is also attractive to young renters, with a robust music scene, world-renowned festivals like Austin City Limits and South by Southwest (SXSW) and an array of outdoor lifestyle options. Additionally, the Austin market is home to two major public universities.
For all these reasons, Austin has attracted solid in-migration recently, triggering record apartment demand. And apartment developers responded by building more stock than the market has ever seen before.

In fact, one quarter of all the existing apartment inventory in Ausitn was built just within the past five years. Nearly 59,000 units have been built here since 3rd quarter 2018, increasing the existing base by 24.7%, according to data from RealPage Market Analytics. Among the nation's largest 50 apartment markets, this was the most extreme inventory increase in the past five years, followed closely by Charlotte, where the inventory hike was 23.9%.
In the past year, specifically, Austin completions sped past nation-leading demand volumes. Roughly 16,500 units were completed in the year-ending 3rd quarter, a record high for the market. That was one of the biggest showings nationwide, beat out by only Atlanta (18,700 units), Houston and Dallas (both about 17,100 units).
Absorption volumes tend to be seasonally solid in Austin during 3rd quarter and that was especially true in 2023. Roughly 5,445 units were absorbed, marking the second-strongest 3rd quarter demand in Austin's history and one of the best rates nationwide. That hearty showing took annual demand to a nation-leading 10,018 units in the year-ending 3rd quarter 2023.
Austin submarkets that led for both supply and demand during the past year were the northern suburbs of Round Rock/Georgetown and Cedar Park, as well as the rapidly transforming East Austin neighborhood. East Austin is home to Tesla's 2,500-acre Gigafactory which began production in 2021 and employs 20,000 Central Texans. Tesla recently announced a plan to expand that number to 60,000 as the company rolls out two new models.
Record breaking supply has weighed down apartment occupancy in Austin, with the rate falling to just 93% in September. That was Austin's wort showing in over a decade. Historically speaking, Austin has generally outperformed for occupancy. But around 2016, the occupied unit count started to show some signs of challenge and since then, occupancy in Austin has run an average of 900 basis points (bps) behind the national average. As of September, occupancy is now 140 bps behind the U.S. norm.

Among submarkets, only the San Marcos area logged occupancy above the 94% mark in September. The most southern submarket in Austin, San Marcos is heavily reliant on the student population of Texas State University and is insulated by small towns with sizable volumes of single-family homes.
Austin's Class C properties logged occupancy on the lower end, with a rate of 92.7% in September. Rates were a bit stronger in Class B (93.2%) and Class A (93.4%) product.
With occupancy taking a dive and more supply delivering every day, Austin apartment operators have turned to rent cuts to preserve occupancy. Prices came down by 5.6% in the year-ending 3rd quarter 2023. This was the worst showing nationwide and the worst Austin has seen since 2010, when the economy was recovering from the Great Recession.

Rent cuts were common across all product classes and submarkets in the past year. Class C product averaged the deepest loss of 6.5%, while the submarkets with the worst hits were the Arboretum (-9.3%), Northwest Austin (-9%) and Cedar Park (-8.2%).
Austin is scheduled to see another record high of about 32,700 units complete in the coming year. Despite strong demand drivers in this market, it will be a challenge – even for Austin – to absorb all that new stock. While this market will likely return to solid fundamentals in the long run, look for further softening in the near term, as the market continues to balance out such aggressive supply patterns.