Apartment Demand Rebounds in Q1 After Weak 2022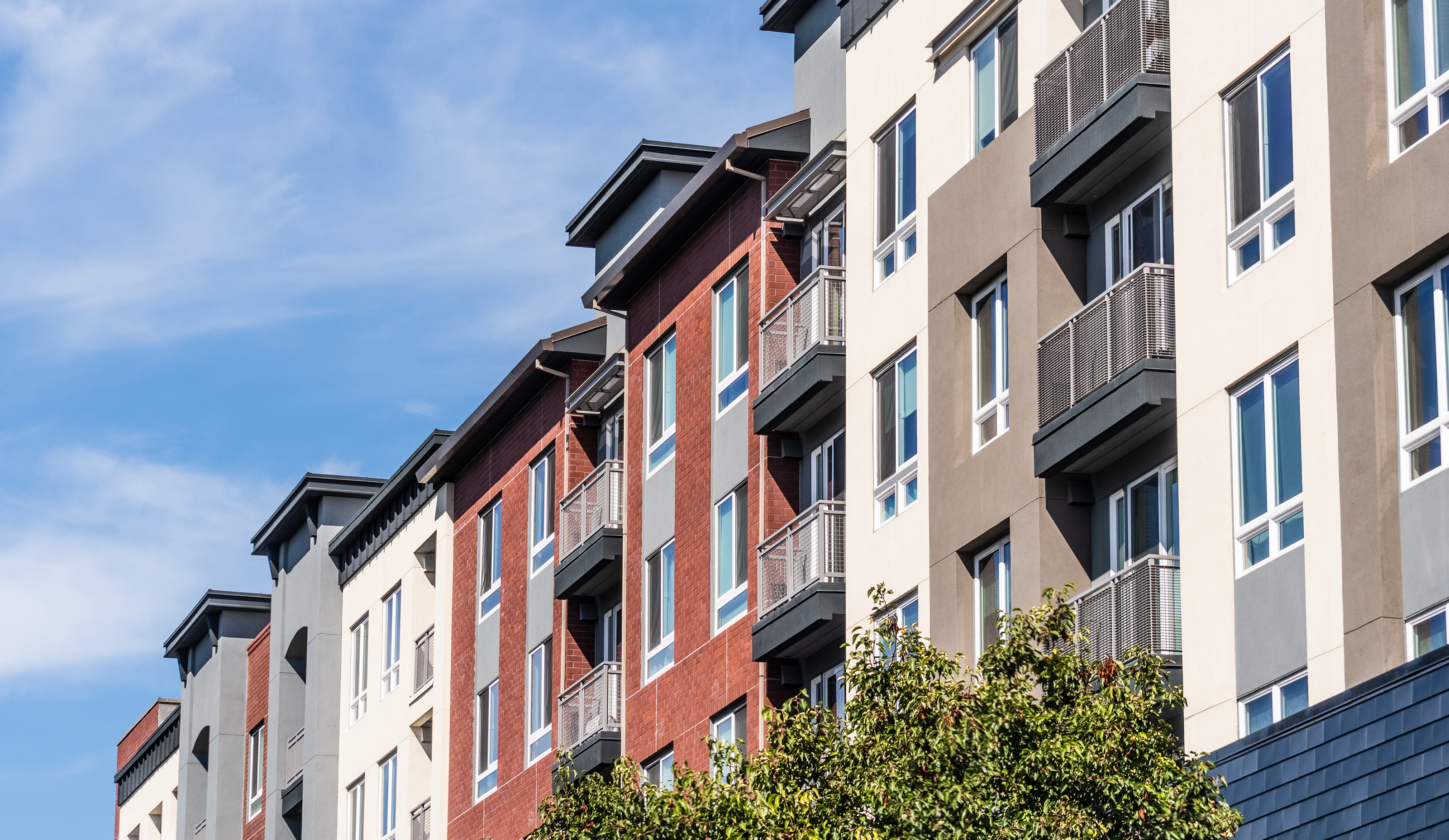 Net apartment demand rebounded back into positive territory in 2023's 1st quarter, ending a streak of three straight quarters of negative absorption. But the rebound looked nothing like the 2021 demand surge, and more like a tepid step toward some semblance of pre-COVID normalcy.
The U.S. apartment market added 19,243 net new renters in the first three months of 2023, according to 1st quarter data from RealPage Market Analytics. That marked an improvement over 2022, when net absorption registered at -114,000 units despite strong job growth across the country. Yet it was still the softest 1st quarter since 2013; and furthermore, demand fell short of the 95,237 new units completing concurrently.

As a result, U.S. apartment occupancy rates continued to slide but to a much lesser degree than previously. Occupancy peaked back at 97.6% in February 2022 and had plunged 2.7 percentage points by December. But since calendar 2022, occupancy inched back only another 0.2 percentage points, coming in at 94.7% in March, matching the pre-pandemic decade average.
A similar story played out with rents. In March, same-store effective asking rents for new lease signers increased 0.3%. While that was the largest month-over-month increase since August, it's also only half the average increase seen during the month of March over the last decade. Year-over-year, effective asking rents were up 3.9% – the first time below 4% since April 2021.

When you look at U.S. apartment occupancy and rents right now, they suddenly look pretty normal on the surface. Obviously how we got here was unprecedented, and the road from here remains uncertain. But apartment fundamentals right now are still in very solid shape, even if it's nothing like the crazy highs of early 2022.
Overall, the recent trends suggest that normal seasonality – or at least a softened version of it – might be returning to the market after a three-year absence. The pandemic erased normal seasonal patterns, but the last six months played out closer to normal. The 4th quarter of 2022 brought seasonally weak leasing plus rent cuts, and that was followed in 1st quarter by a moderate acceleration in both leasing and pricing – which was the normal pattern pre-COVID.
The 1st quarter numbers are in line with our forecast that demand would improve in 2023, but what really matters for apartment operators is what happens in the spring and summer months. That's the traditionally busy leasing season, and with so much new supply on the way this year, these upcoming months are critical for apartment owners and managers.
Apartment construction at the end of March totaled 1,026,941 units nationally – the most in five decades. Of that total, roughly half is scheduled to complete in 2023, though some will likely get delayed into 2024.
Contrary to recent Census reporting, RealPage is seeing signs that multifamily starts will slow materially this year. But the next two years will bring significant volumes of new apartment supply all across the country.
Apartment construction is not just a Sun Belt story. It's everywhere. Supply will be especially concentrated in and around urban cores, and almost always at the highest price points. That's going to make for a very competitive leasing environment at the top of the market, but even with generous concessions, it's going to be tough for these new projects to attract renters from much cheaper Class B or Class C properties.
RealPage continues to project improved demand for apartments for the remainder of 2023, but not to the level needed to keep pace with supply. Therefore, look for continued moderate softening in occupancy and in rent growth levels in most markets nationally.