Five Downtown Office-to-Apartment Conversions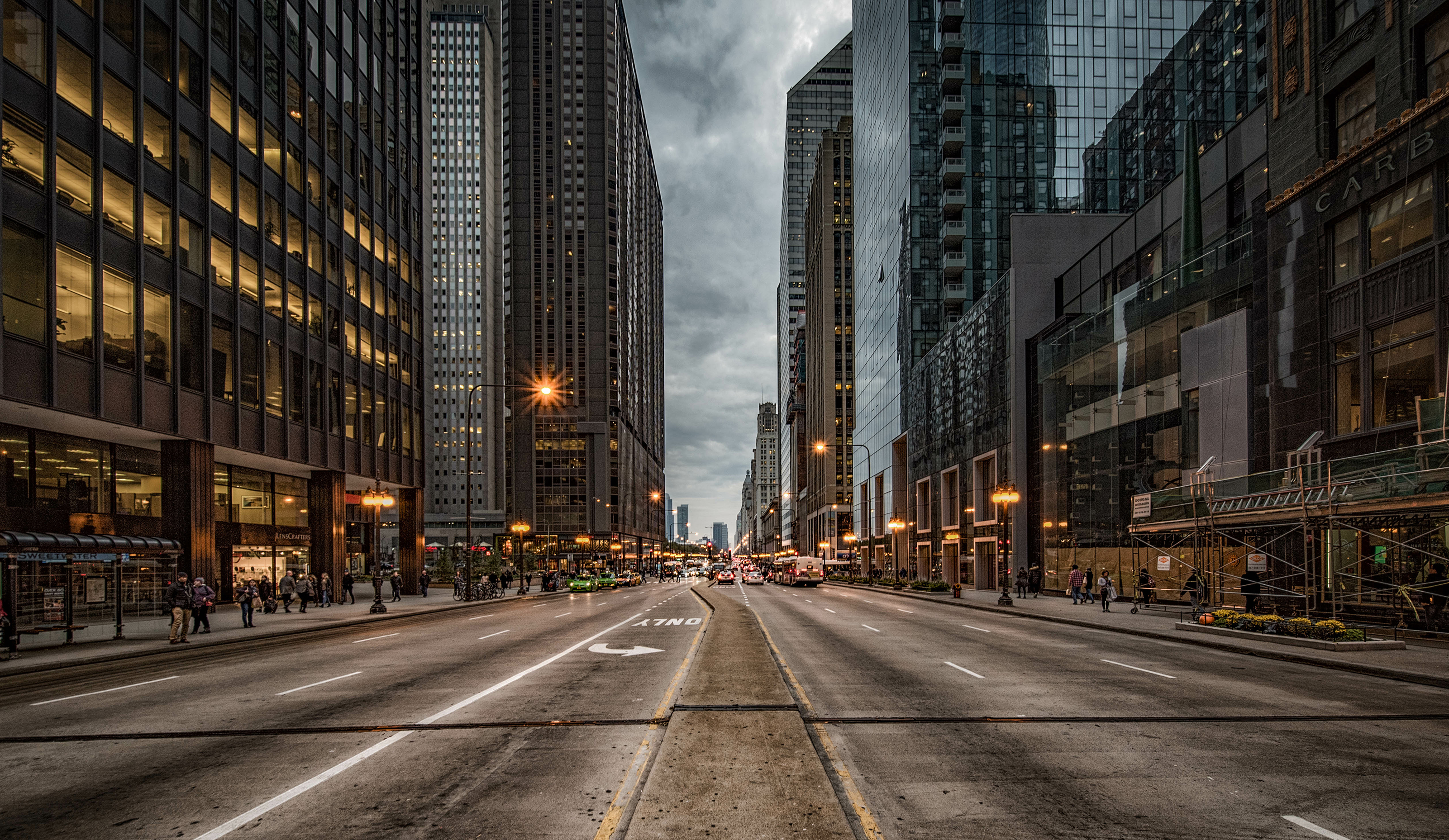 As office vacancies rise, developers are targeting more downtown office buildings for conversion into residences. Office buildings in central business districts that have been mostly vacant since the pandemic might be obsolete as Class B or C offices, yet still have new life as a potential apartment residence. In addition, it is sometimes cheaper and quicker to convert office skyscrapers into apartments than to build a new, luxury apartment tower from the ground up. Conversions are typically 15% to 20% less expensive than new apartment buildings and with faster completion times, according to NAIOP. To address a shortage of housing, especially affordable housing, some major markets across the country are offering tax breaks to developers to incentivize these conversions with a stipulation that a certain percentage of apartments be set aside at below-market prices.
Here's a look at five downtown office conversions that are planned or under construction.

25 Water Street (4 New York Plaza) in New York
What is being touted as the largest office-to-residential conversion in the U.S. is underway in New York's Financial District. Located at the southernmost tip of Manhattan at 25 Water St., the project will create 1,300 new apartments. The Brutalist-style, 22-story, 1.1 million-square-foot office tower was completed in 1968 and previously housed the National Enquirer, the Daily News and JPMorgan Chase. The new owners, GFP Real Estate, Metro Loft Management and Rockwood Capital, plan to invest $535 million to redevelop the building, which they purchased for $251 million in late 2022. Plans for the conversion include adding 10 stories to the 22-story structure, plus expanding windows and replacing the brown brick façade. Amenities will include a basketball court, a steam room and sauna, indoor and outdoor pools and sports simulators. A rooftop lounge will lead to a landscaped outdoor terrace, coworking spaces and entertainment spaces. The New York Post reports that the building is scheduled to open to renters in 2025.
Field Building in Chicago
Chicago-based Riverside Investment & Development is planning to redevelop the Field Building in downtown Chicago in partnership with Blue Star Properties of Chicago and the building's owner New York-based AmTrustRE. The 1.2 million-square-foot art deco building at 135 S. LaSalle St. in The Loop was built in 1934 and is a designated city landmark. The developers plan to convert the 44-story building into 430 apartments, with 30% of those units set aside as affordable housing. The apartment units would span 11 floors in the building's low-rise portion. Plans for the project also include rooftop amenity space, two levels of parking and 80,000 square feet of new lobbies, retail, restaurants and event spaces. The $258 million project would be funded with $115 million in tax increment financing (TIF), $34 million in historic tax credits, $30 million from a sponsor/third party and $78 million in debt, reports Urbanize Chicago. Construction is scheduled to begin in 2024, with the building opening to residents in early 2025. The project is one of the larger office-to-apartment conversions in LaSalle Street Reimagined, a city-led initiative to revive the LaSalle Street corridor into a new mixed-use district. The redevelopment of seven buildings in the corridor could have a potential investment near $1.2 billion and add 2,000 housing units to downtown Chicago.
Star-Telegram Building in Fort Worth
Dallas-based Bluelofts, a company specializing in the adaptive reuse of historic office buildings, is partnering with Plano, TX-based Wolfe Investments to convert the Fort Worth Star-Telegram building in downtown Fort Worth into a mixed-use development. The Star-Telegram building on West 7th Street was originally constructed in 1929 for a department store and recently housed operations of the Fort Worth Star-Telegram newspaper. The office building is connected to the adjoining Oil & Gas building that was built in 1954, which the developers acquired earlier this year. Both historic buildings will be repositioned as a single development, featuring office space, retail and 268 luxury apartments. Dallas Business Journal reports that the 19-story, 283,000-square-foot Star-Telegram building will have 88 apartment units and office space, while the 16-story, 166,000-square-foot Oil & Gas building will have another 180 apartment units. Amenities will include a gym, a community lounge, co-working space, plus restaurant and retail on the ground floor. The developers plan to use state and federal historic tax credit systems for the renovation. According to a spokesperson with Bluelofts, the project is scheduled for completion in late 2024.
Chase Tower in Columbus
Bluelofts and Wolfe Investments are also teaming up on an office-to-residential conversion of a historic building in downtown Columbus. The companies are planning to convert 22 of Chase Tower's 25 floors from offices into 253 apartments. It will be downtown Columbus' third office-to-residential conversion, reports Columbus Business First. Chase Tower, located at East Broad Street between North 3rd and North 4th streets, was built in 1964 to serve as headquarters for Bank One. It was the tallest building constructed in Columbus during the 1960s and is now the city's 12th tallest building. In 2004, Chase acquired the bank and office space. In 2006, the building was renamed Chase Tower. The 308,337-square-foot building was recently listed on the National Register of Historic Places. Plans for the project include primarily commercial space on the first floor, while the second floor would contain six apartments, along with amenity spaces including a community room, two lounges and a terrace. The 21st floor would also be devoted to amenity space including co-working space, a game room, a fitness center and a yoga studio. The basement would include storage space for tenants and other amenities, including a dog station. The 19th and 20th floors would remain offices. Construction is slated to begin later this year and wrap up by the end of 2024, according to a spokesperson with Bluelofts.
Northstar Center East (Pillsbury Building) in Minneapolis
Minneapolis-based developer Sherman Associates is investing $91 million to redevelop the Northstar Center East (Pillsbury Building) office tower in downtown Minneapolis into 216 apartments. The historic 13-story office tower on 2nd Avenue South contains 329,000 square feet and was built in 1916. The Development Tracker reports that most units will be workforce housing, while around 20% of the units will be affordable housing for those who make 50% of the area median income. Plans for the project include over 10,000 square feet of amenity space including a media lounge, sports simulator, and virtual reality rooms as well as a coworking lounge, fitness center and rooftop club room. The developer is receiving tax increment financing (TIF) and state and federal historic tax credits. Construction is scheduled for completion in September 2024. The building is one of three in the 1.6 million-square-foot master planned Northstar Center which was listed on the National Register of Historic Places in 2016. Office space in the 17-story Northstar Center West tower, which was built in 1963, is being redeveloped and repositioned. The 218-room Hotel Indigo in the south Northstar Center building opened in December 2022, after the former Crowne Plaza hotel was renovated by Madison-based Wilson Street Hotel Group.