RealPage Vendor Network
The one vendor network that works to support you just as much as we support our property management customers.
Please enter your invitation code
If you have an existing OpsMerchant account and need an invitation code please contact 1-844-RPVENDOR or
click here
We Work for Your Success, Too
If you want more business from more customers, you've come to the right place. The RealPage Vendor Network is here, offering you more ways to save time, save money, better connect with property management companies, streamline the order/invoice process and so much more. Once you're registered, you'll be part of the most established and successful purchasing and vendor credentialing platform in the multifamily industry. And that means more business. The best part? Our support team is ready to help you every step of the way.
Tap Into All the Benefits
HELP PROPERTIES FIND YOU
You'll be part of an online marketplace connecting over 80,000 vendors with more than 7,000 of the industry's most trusted management companies representing over 7.5 million units.
GET MONTHLY TRAINING
Our Merchant system provides you with the platform you need to be successful from day one, managing operations such as orders, invoicing, catalog and more.
TAP INTO TECHNOLOGY
Work more efficiently with our electronic purchasing, catalogs, invoicing and document storage, helping you stay organized, and get paid faster.


"The RealPage Vendor Network portal has consistently enhanced its service and has enabled us to grow our sales substantially with several key property management companies. In the past year alone, our sales have more than tripled. "
ARNY COHEN, Vice President, ARD Distributors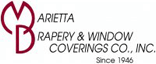 "Joining together clients and vendors, listening and understanding ways to locate mutually beneficial relationships is the value RealPage has brought us. Without RealPage and the Vendor Services Team, our client growth these past several years would not have been feasible."
CLARKE ANDREW BENTLEY, Multi-housing Business Director, Marietta Drapery & Window Coverings


"We really enjoy working with RealPage/OpsTechnology. Our Account Manager is very responsive and helps us a great deal in getting customers set up and ready to order. Also, the customers we deal with using your program tend to be organized, efficient and also very good at paying their bills on time which we greatly appreciate."
MARK CHADWELL, Managing Partner, Chadwell Supply


"Our customer base and sales have consistently risen through our partnership with OpsTechnology. As a vendor, it's great peace of mind knowing that Ops has a very well-trained and responsive staff to assist with our needs. Ops has helped our business flourish throughout the years and continues to be a valuable partner in our success."
BRIAN CANNON, Technical Sales & Support Manager, Global Gate Controls, Inc


"Although we have partnered with several other procure-to-pay applications, a clear differentiator with the Ops platform is the high level of service provided to us. Our Account Manager exceeds expectations regarding communication, training and support. She performs very timely business reviews which gives us great visibility into our clients purchasing behavior."
KEITH BARCH, Director of Corporate Sales, Central Wholesales
"Now that we have become a part of OpsTechnology, we have the power to generate invoices at our fingertips. The customer service of this company is amazing! We even received a live-person welcome call within 24 hours of registering to make sure we were ready to go."
MARQUITA BROWN, Owner, Fresh Scent Cleaning Co.
"Technology changes so often that anytime I use a new system it becomes a challenge. However, OpsTechnology and their team make everything easy and practical. As soon I became a vendor on the RealPage Vendor Network I received a call from a vendor account manager who answered all my questions, quickly. Not only that, but the app helps vendors get paid faster and helps us keep growing as a company."
OSCAR JIMENEZ, Owner, Sky's The Limit Group Inc.
FAQ's
Q: Are there fees for using Ops?

A: Yes, vendors are charged fees for using the OpsTechnology software. OpsTechnology charges a small fee based on how you use the application. All applicable fees will be shown during the registration process. The fees, over time, will be significantly outweighed by the process savings that vendors realize.

Q: Will I be paid faster?

A: Your invoices are received instantly and all invoices have guaranteed delivery via the OpsTechnology application, allowing your customers immediate visibility into pending invoices. You will have complete visibility to payment status.

Q: What if I (vendor) don't currently receive electronic orders?

A: When an online order has been placed by a property that you work with, you will receive an email notification from the Merchant System telling you that an order has been placed. You will then login to the OpsTechnology site and confirm that you can fulfill the order that has been placed. Once you have completed the service or fulfilled the shipment, you can invoice back to the property through the website.

Q: I don't have an electronic catalog. How is this going to work?

A: We have a dedicated vendor support team available to help! The Merchant System has many different catalog templates based on what type of services you provide to the properties. The templates are just used as a guide for the services you might offer. Once you have filled out the template you will send it back to catalogs@opstechnology.com. The Vendor Support team will then work to get the catalog up and running for the properties to begin online purchasing.

Q: What if I already have a RealPage Merchant account?

A: If you are already part of the RealPage Vendor Network but not yet linked to your PMC client using OpsTechnology, you may do one of the following:

• Ask your client for an invitation code, then enter the invitation code on the Account & Settings page of your OpsMerchant account in the Invitation Acceptance area. There is no need for you to register again as this will create an additional account for your company.

• Or ask your client to find your company in the online Vendor directory and send you a customer request. Please note, if they send you an invitation with a registration link this will require you to register again. STOP and contact 1-844-RPVENDOR or email vendorservices@realpage.com for assistance connecting with your clients for OpsMerchant.

Q: Who do I call if I have a technical question?

A: Please contact our vendor support team:
RealPage, Inc
2201 Lakeside Blvd.
Richardson, TX 75082