Spend Smarter. Lease Faster. Price Right.
Make better advertising, leasing, and pricing decisions using supply intelligence across the entire demand funnel with DemandX, a revolutionary new approach to Demand Operations.
What's Possible with
3-5% revenue outperformance1
300% more qualified calls through predictive technology2
24% improved lead-to-lease conversions3
1 Total performance improvement of component products, based on typical customer performance data and projected improvements
2 G5 Data Science study
3 Knock data
DemandX: Where Advertising, Leasing, and Revenue Come Together
RealPage is making revolutionary changes to Demand Operations. We help you connect your demand levers and gain more visibility to reduce vacancy and generate returns faster.
Request a Demo
DemandX
Outperform in demand operations by optimizing pricing, acquiring prospects with the highest intent to rent, and converting prospects faster with AI-driven precision.
DemandX Advertising
Align advertising spend with future exposure to accurately forecast spend and outcomes, solving for vacancy before it even happens.
DemandX Leasing
Align leasing with future exposure for faster conversions by prioritizing leads and driving sales efficiencies with next-best action recommendations.
Automated AI Solutions for the Right Demand Operations Decisions
Proactively generate leads, increase agent efficiencies, and make better demand decisions with RealPage DemandX.
consists of:

AI Revenue
Management


Engage and convert leads through automation and leasing agent efficiencies.




Acquire the right prospects with AI-driven optimization.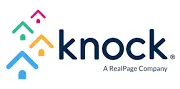 Optimize for revenue across all property types and in all market conditions through enhanced supply and demand forecasts.