6 Tips for Preventing Rental Drop Box Theft and Money Order Fraud
-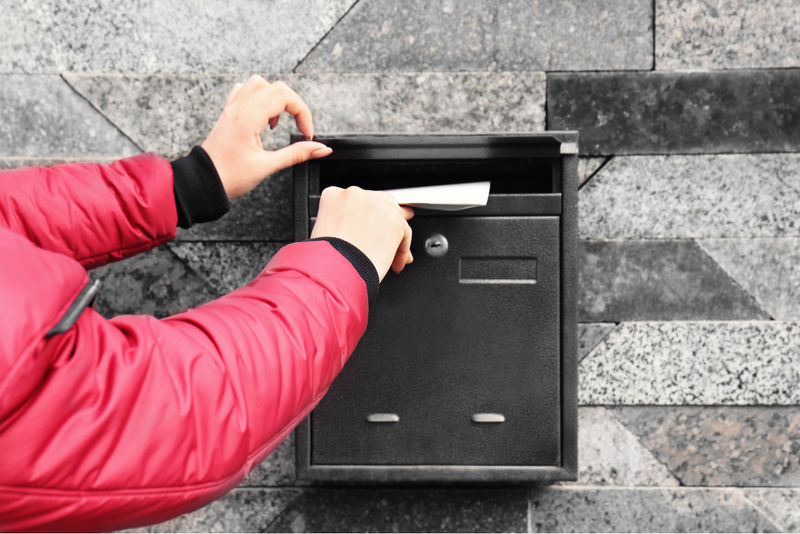 Property managers and rental housing owners have long accepted money orders as a means to get guaranteed funds for rent. However, all too often I hear stories of property management companies dealing with significant amounts of rental drop box theft and money order fraud often totaling thousands of dollars.
Thieves are able to "wash" the money orders in a way that removes the apartment community's name, allowing them to use the funds for other purposes. The result: owners are not getting rent payments, and residents who paid their rent with a money order may be facing eviction for non-payment.
The best way to avoid rental drop box theft and money order fraud is not to accept them at all. But for some residents, it's the only way for them to pay if they're not using a checking account. While the impact of stolen money order rent payments can be devastating for both owners and residents, there are ways to effectively secure rent drop boxes and mitigate these financial losses.
Secure rent drop boxes
The most common way a money order goes missing is by rental drop box theft with the use of any type of equipment that usually includes some type of wire with a sticky substance placed at the end. Ensure that your rental payment drop box is as secure as possible – perhaps by first placing it inside the leasing office—or by following these six suggestions:
1. Hand deliver when possible. Advise your residents to hand deliver checks and money orders to trusted employees whenever possible and not to leave any part blank.
2. Raise drop box. Raise the height of the drop box to three feet or more from the floor so when residents drop off their checks or money orders the rent check will fall directly to the floor and not in a box that can be accessed from the outside.
3. Tint windows around drop box. Add black window tint around the drop box so people will not be able to see where the checks land.
4. Adjust drop box slot. Modify the drop box slots with a piece of metal to make the slots just large enough for an envelope, check, or money order to be inserted. Additionally, you add a safety flap on the inside of the drop box to prevent easy access.
5. Add video surveillance. Install a video surveillance system if possible. If you don't already have a video surveillance system in place, there are affordable options. The key is making sure the system is secure—and can't be easily dismantled—as well as functional. Even a "decoy cam" can serve as a deterrent.
6. Or simply get rid of the rental drop box all together and require residents to pay during business hours or through an online payment method.
Offer electronic payments solutions
Better yet, offer an online electronic payments solution so that residents can make a safe, secure payment 24 hours a day, without the risk associated with a physical check or money order. Many communities are making online payments their preferred method of rental payment.
Also, consider offering residents an electronic money order solution that allows them to make rental payments at local retail locations that offer this service (such as a Walmart, for example). This option provides the benefit of guaranteed funds to the property without the risks associated with accepting cash or money orders in the leasing office. This is a win-win for both parties as residents have the security of knowing their rent payment was made on time and their funds are secure while the property management staff has immediate posting to the resident ledger, business logic validation, and a secured payment.
What measures have your apartment communities taken to reduce rental drop box theft and money order fraud?
Learn more about RealPage Online Rent Payments.
Have a question about our products or services?