Safe, Remote Payment Options that Help Mitigate Risk and Protect Residents, Staff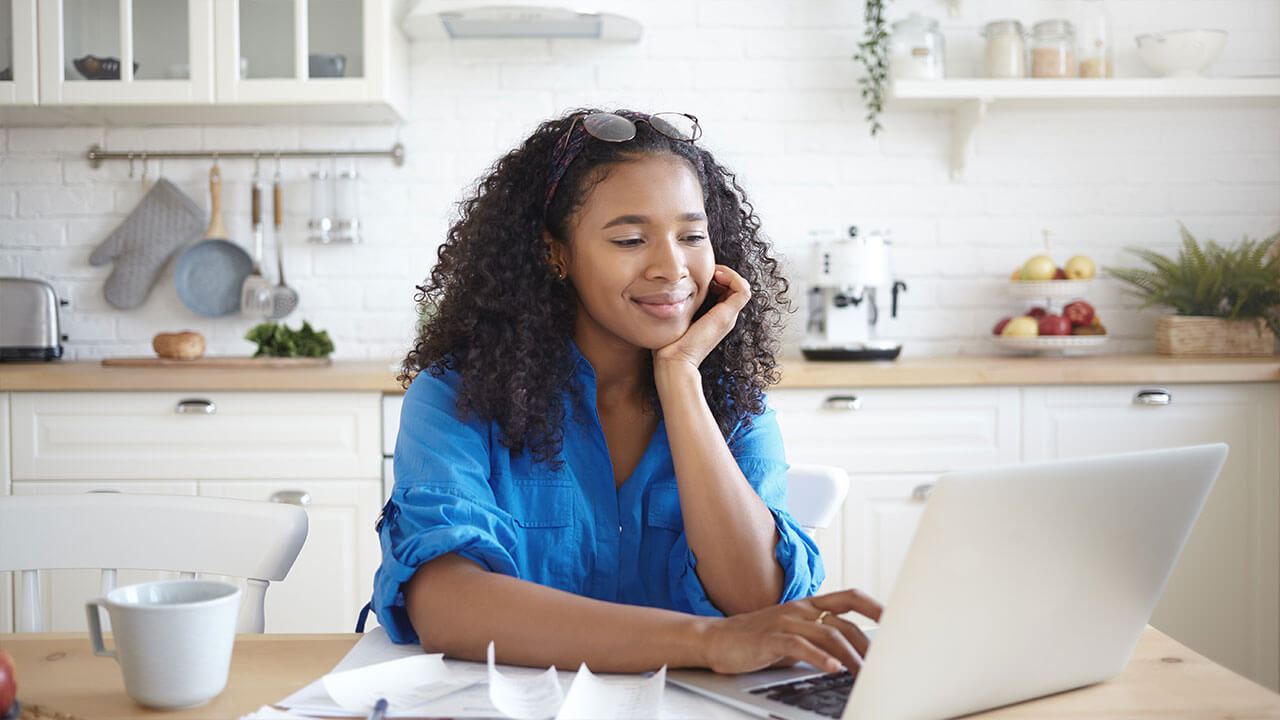 The push in the apartment industry and adoption of online payments has increased in recent years to protect properties and residents while making transactions convenient and more secure. Paying online has become safe and easy, and expedites cash flow with minimal onsite and corporate intervention.
A big benefit is that residents can make payments without having to drop by the leasing office. Residents can pay rent anytime, anywhere, and they're doing it more and more.
According to the 2020 NMHC/Kingsley Associates Apartment Residents Preference Report, 76 percent of renters now pay electronically every month.
For apartment operators, online payments help avoid any potential missed opportunities for receiving payment because onsite team members are busy taking care of other residents or they are temporarily out of the office.
Easily and conveniently paying rent online is becoming the norm, even for growing property management companies.
Most residents favor paying by debit, credit cards
Auto payments are becoming a preferred choice among renters. Of residents responding to the renter preferences report, 60 percent favor paying by debit or credit card and 21 percent said they had no preference other than the process needed to be automated.
Only 7 percent preferred paying by check.
While receiving payment via debit and credit cards is convenient, it can come at an expense and present some level of risk to property managers. Credit card companies typically charge 2-3 percent in transaction fees and consumers can file disputes up to 30 days after paying, hanging funds in the balance. Also, privacy and security concerns can be an issue.
Industry-specific payment solutions provide ease, security in rent collection
New products tailored for the multifamily industry are helping operators keep more of the rent and ensure transactions are secure.
ResidentDirect enables properties to offer credit card payment options to residents and pass along the transaction costs. The solution also reduces the risks associated with federal and state laws, and removes underwriting roadblocks while staying compliant with changing regulations.
Through a portal app, residents can pay after hours with less potential for theft. If they prefer to pay with cash or don't have the option to pay online, Resident eMoney Order is an alternative solution. Each payment is validated in real time, and automatically posted to the property's ledger.
RealPage has invested heavily in licensing with the U.S. Department of the Treasury and state banking regulators to provide its clients with a safe, secure payment solution. The company has posted the bonds, funded the cash reserves, implemented money laundering detection systems, established OFAC screening, and completed the banking controls and financial audits to operate as a non-bank financial institution.
Lockbox reduces the hassle of accepting paper checks
Also, operators can reduce the hassle of paper checks when residents prefer not to pay by credit or debit cards or have rent automatically withdrawn.
Lockbox is a remote payment solution that automates the check collection workflow and minimizes touchpoints to eliminate errors.
Utilizing a single post office box, Lockbox aggregates checks from multiple banks, properties and accounting programs. Sophisticated equipment rapidly sorts, extracts and creates an image of the check. Data and funds are routed accordingly and posted automatically to ledgers, minimizing human error.
Making payments through custom-branded web portals, mobile pages
Another solution, ClickPay, enables properties to take ACH, credit and debit card payments through custom-branded web portal and any mobile device.
The integrated solution offers a full range of payment options that bridge the gap between paper and electronic payments while maintaining a high bank-grade level in a secure online environment. Property managers gain visibility into every payment collected, regardless of systems and banks, on a centralized dashboard.
Through custom-branded web portals and mobile landing pages, residents have the flexibility to make secure payments on any line-item charge or entire balances. Operators can receive cash quicker through next-day funding, even from payments that originated from residents' online banking portals (which account for up to 15 percent of checks today).
Also, the company has made it easier for onboarding.
ClickPay interacts with more than 35 software packages, exchanging data to maximize the user experience. New tools that support the company's software partners have been added to enhance the onboarding experience.
Recently, ClickPay rolled out improved options to support both Flat Files and API exchanges to automate the process of onboarding new residents and the distribution of welcome emails.
Offering the convenience of paying online safely and securely
Apartment residents have come to expect paying rent and other fees electronically rather than by paper. RealPage® Payments delivers the complete solution that makes paying—and processing payments online—simple and seamless.
Residents now have the convenience of paying anytime and anywhere, safely and securely, while eliminating the need for handling money at the site level.
Learn more about how property managers can accept rent payments online and credit cards where residents pay the fees.
Have a question about our products or services?