The Next Generation in Metric Management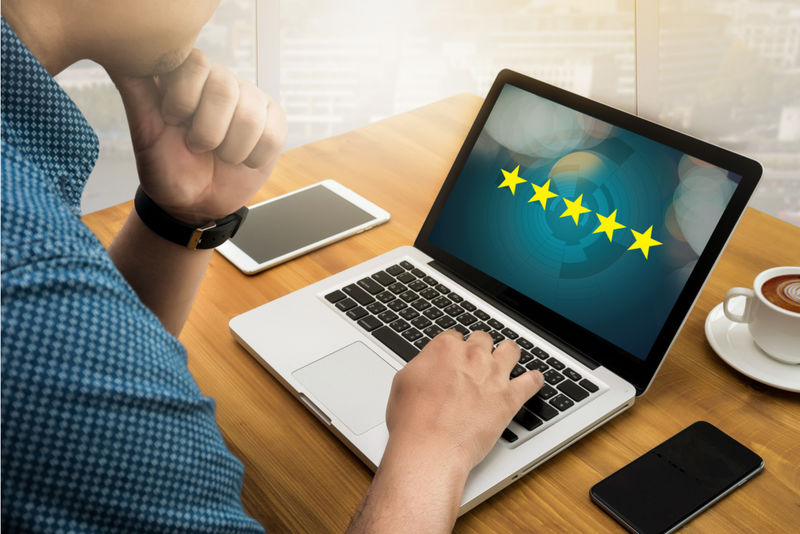 In today's review-centric world, an internet search for a business usually yields some sort of quick rating or score as a guide. Three stars. Four stars. Five stars.
Ratings can give the user a fast assessment of a business, event or product or feature. A good star rating twinkles success, while a bad one suggests a possible black hole.
Of course, consumer ratings are often subjective, reflecting the experience of the person who's doing the rating. With the good and bad ratings come countless hours at corporate levels making adjustments to improve ratings, whether fixing a problem or improving service, without fully knowing what will drive the rating up or down.
In real estate, asset managers have a similar task of assessing the health of a property or portfolio. However, real estate has an important difference: critical data – loan-to-value, NOI, occupancy, income yields and other key performance indicators – provide hard, quantitative measures. Over the years, software has helped managers work with third-party property managers, joint venture partners and others on reporting and collecting this data.
While a big improvement on previous years of manual reporting, the asset manager has had to interpret the information before making the next strategic move. In some cases, the manager has been as the disposal of others before being able to see the information, thus slowing the process.
But now the stars have aligned to light the way to more efficient interpretation of key performance indicators and property health.
Star rating is the next generation of metric management
RealPage has embraced today's ratings paradigm with the next generation of metrics management in its PAM software family, including Portfolio Asset Management and RealPage Portfolio Management. The PAM family now gathers key performance indicators selected by the asset manager and creates a quick property performance star rating that's easy to read, says RealPage Vice President Greg Sherman.
Asset managers can get a quick overview on overall property health and specific metrics as they apply to a particular property type or investment strategy.
"The idea is to allow an asset manager to formulate how the star ratings will be applied to those properties based on whatever metrics are appropriate," he said. "At a glance, it's very easy to understand how a property is performing overall."
Filling a void for asset managers
The customizable feature is just another piece in the evolution of the PAM family, which was developed and designed specifically for general partners, limited partners and asset management professionals.
PAM – which gathers and highlights portfolio data and key metrics and is suitable for a variety of different institutions – first arrived on the scene to efficiently compile property performance data.
Sherman said the arrival of asset management software filled a void for managers working with third-party property management companies or joint venture partners to get the necessary information to make strategic decisions.
Acting faster to identify and manage health of the property
Now, PAM's star rating satisfies another need – putting property performance in better perspective so asset managers can act faster.
"The industry has long been challenged to assess property performance quickly and conveniently," Sherman said. "Originally it was a challenge to simply get the raw results. Data aggregation solutions like PAM helped gather and serve up the data in meaningful ways, but a holistic view of a property's performance required some connecting-the-dots. Now, we're taking it to the next level, taking the mountains of data that describe property performance and making it much more digest-able. This is something the industry has been looking for."
This higher level metric star rating gives asset managers early insight into where potential problems exist to insure the investment's strategy stays achievable, Sherman said.
"The idea is for you to immediately identify whether or not there is an issue, and to give you access to underlying details that allow you to troubleshoot and determine where the issues lies."
At the same time, a star valuation that suggests the property is healthy means the asset manager can move on to more pressing issues rather than spend time interpreting key performance metrics. You're freed up to move on and add value elsewhere, Sherman says.
And that's a star-studded benefit that RealPage Portfolio Asset Management offers any asset manager or property management professional.
Have a question about our products or services?