Navigating Multifamily with Accounting and Operations Dashboards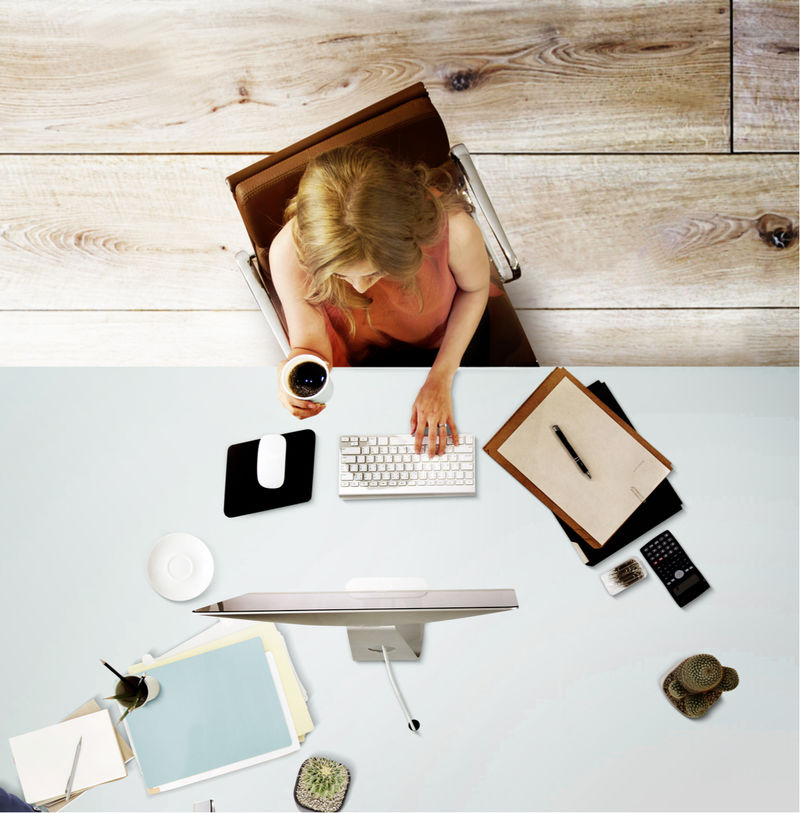 The depth of information about vehicle performance available on today's electronic dashboards is light years ahead of the basic speed, fuel, temperature, tachometer and voltage gauges common on cars 40 and 50 years ago. And rightfully so. Cars are far more complex than those gear-noshing metal beasts in the golden age of automobiles. Driving conditions are just as convoluted, and tracking performance is critical.
The dashboard is there to help the driver navigate better and get a real-time feel of the road.
A fast, detailed view of performance
Likewise, property management accounting and operations software has to provide a similar view in conditions just as complex. Leasing professionals will tell you that getting a fast, detailed analysis of a property's performance is essential to navigating today's multifamily housing markets.
"Imagine driving down the freeway and you glance down and your dashboard is missing," RealPage Vice President of Operations Christine Bright said. "The reality is that you would not drive a car without a dashboard. So why would you run your business without one?"
Accounting and operations software dashboards can provide a quick glance of key performance indicators and trends for a single apartment community or complete portfolio. A good one, says RealPage Vice President of Commercial Development Kim Maddox, provides meaningful, actionable information so that operators can identify trends and take corrective actions. And without the hassle of manual input and compiling spreadsheets to drill down to crucial operational information.
Bright recalls her days as an asset manager in Texas when she needed a performance check on all the properties within her region. Without a property management system and dashboard, she was resolved to running numerous reports and accumulating data, then plugging the information into a spreadsheet.
Even with the help of a modern spreadsheet program, the process took hours and was only as good as the data input, she said.
With a dashboard, analyzing property performance is reduced to minutes and a multitude of views – from a high level down the site level – are possible. The dashboard can be set up to meet the needs of any operator, regardless of job function, so everyone on the team is working efficiently toward the common goal of successful operations, Bright says.
"The nice thing about a dashboard is it can include everything from operational and financial data to move-in information and what leases are expiring," she said. "It gives critical information without having to run a bunch of reports. I get a high-level view, so as an asset manager or regional manager I can look at my dashboard and see my exposure coming up. I can also drill down and see property specific information."
Without shifting gears.
Here are functions critical to a good dashboard:
Data collection simplified
Maddox, who has an extensive background in commercial asset management, believes automated data collection is essential.
"You will fail even before you begin if your dashboard data has to be manually entered," she said. "Let your software do the heavy lifting for you. Your dashboards should have an automated update or refresh feature that allows for data to be pushed to you for a fresh view."
Also, the dashboard should provide data drill down to the details, hover-over-display on graphs, and display ranking or sorting of information. This, says Maddox, will allow staff to look from the top view as well as get a close-up of metrics specific to a property.
Determining the audience
Market researcher Arthur C. Nielsen said, "The price of light is less than the cost of darkness."
Bright says operators need to know their audience so a dashboard can "bring them out of the darkness and into the light" during creation and implementation.
"Dashboards are not one size fits all," she said. "So before you begin creating your dashboards, meet with your leaders and define who will benefit from a dashboard, how often the data needs to be updated and what would help them do their job better."
She notes that most successful companies utilize multiple dashboards. On one hand, the accounting team will need a dashboard that shows metrics for available cash, invoices pending approval, month-end-close key performance indicators, aging invoices and so on. On the other, an operations-oriented dashboard for property managers may include move-in/out counts, expiring leases, financial data, leasing trends and other key performance indicators.
The same holds true for commercial property applications, Maddox says.
Configuring for actionable items
Maddox and Bright say it's important to avoid the clutter when designing dashboards.
"One of the most common mistakes is that so much is added to a dashboard it is hard to read or there is so much random data that it is difficult to weed out what is important," Maddox said. "Most new cars allow the driver to select the dashboard elements that are important to them. Obviously we would all choose the speed, but the other elements may change based on the needs of the driver."
And for those directionally challenged, adding guidance or navigation elements may be necessary.
"We choose elements that will help us drive better and get to our destination," Bright said. "The same is true for your company dashboards. When adding elements think about whether the data is actionable and how the data needs to be presented."
Also, determine if the data should be based on daily activity or if it is cumulative for a period of time. Using up/down arrows or colors will draw attention, "but be careful not to make it too busy looking."
After all, the main objective is to get there with as few obstacles and distractions as possible. That just makes the ride feel even better.
Learn more about RealPage Multifamily Accounting Software.
Have a question about our products or services?