A Job Costing Solution to Improve Multifamily Construction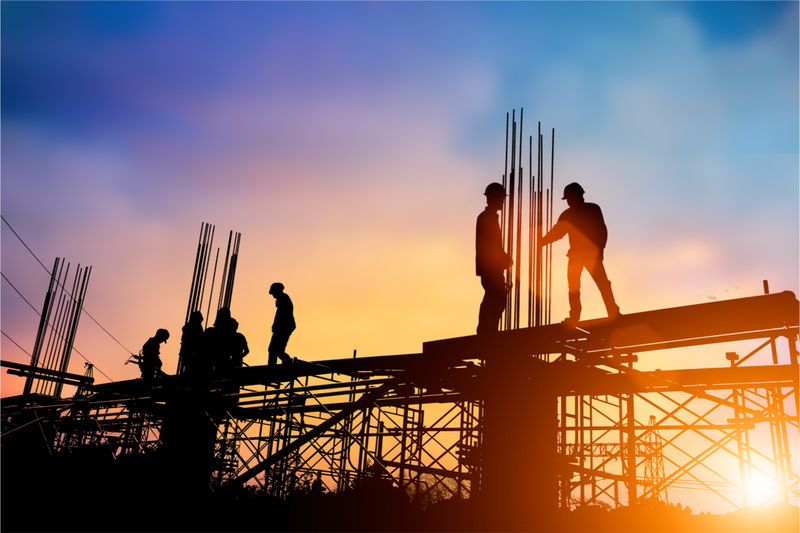 Construction projects are increasingly costing more–but it's not just a shortage of labor that's driving costs up during one of the nation's biggest construction booms. Creative apartment designs, rising material prices, regulatory issues, and interior vanity details are tacking on a superfluous price tag for market investors. Multifamily construction–whether it is unit renovations or ground-up development–isn't always as easy as 1, 2, and 3.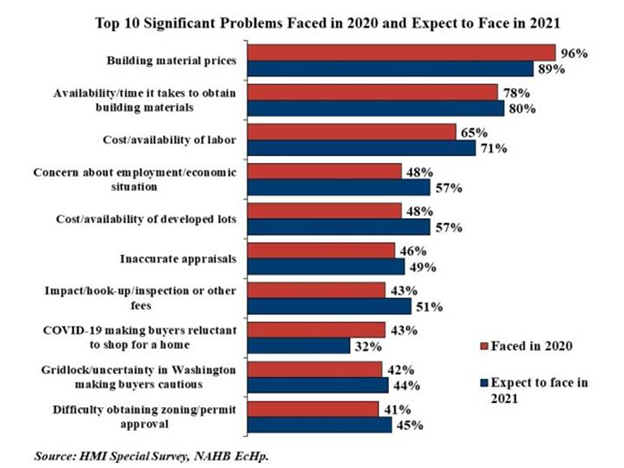 The National Association of Home Builders (NAHB) revealed that the biggest challenge facing builders this year is the cost of materials with nearly 89% of survey respondents expecting building material prices to be their top concern. The second biggest problem builders reported is the availability of materials along with the time it takes to obtain them.
Why projects suffer
When it comes to multifamily construction issues, there's more to it than building costs and labor pains. A recent study showed that the leading causes of poor productivity and cost outcomes had little to do with externals, and everything to do with internal management and monitoring. A combination of poor organization, inadequate communication, flawed performance management, contractual misunderstandings, insufficient risk management, and limited talent management resulted in a long and arduous construction process.
After analyzing more than $1 trillion worth of capital projects over five years, the research uncovered that "improving 'basic' project-management skills offers the most potential to improving site performance."
Although the answer to productivity may be improved project-management skills, the typical property manager isn't using the kind of software that encourages the speed and scale required to manage a large-scale project. Additionally, there are inconsistencies in reporting which means managers and owners often do not have current and accurate information so they do not have a clear understanding about the status of the project at any given time.
Unresolved questions pile up due to a lack of communication, and committed costs are missed, while subs go unpaid. Stopped work because of unpaid invoices can cause a domino effect that can cause financial and operational chaos. Project managers and construction accountants both suffer from a haze of missed connections, falsely assuming that work is completed when it hasn't, and necessary vendors get put on hold when practical short-term planning goes awry.
Finding the right solution for multifamily construction projects
The challenges organizations face are not simple and keeping on top of costs are front and center to driving a multifamily construction project's return on investment. Project cost and productivity requires full transparency and visibility, from concept to execution. Managers need a birds' eye-view of all phases of reporting, but often get stuck with the most basic tool on the market – Microsoft Excel.
According to a recent RealPage survey, 62% of participants questioned used Excel to track their jobs. No doubt Excel can track project costs but the duplicate data entry required and manual process drives inefficiency in the organization, not to mention the associated risk of missing capturing all the correct data.
RealPage Job Cost Solution
RealPage's new Job Cost Solution is one product that lets organizations that do construction see everything at a glance.
The Job Cost Solution gives the reins over to project managers to track jobs and projects as they want to. The flexible work breakdown structure includes divisions, phases, sub-phases, and finally cost type, all of which can be defined by project type. With the new system, managers will be provided cost transparency at the line item including actual, budgets, commitments, budget revisions and projected final costs.
The RealPage Job Cost Solution is a true sub-ledger that has full integration to the general ledger, accounts payable, purchasing and fixed asset modules within the RealPage Financial Suite.
Within the new system, the manager is able to create jobs, budgets, track budget change orders, record actual and committed costs and then view all activity through the lens of the job status view. Project costs can be viewed at different levels within the work breakdown structure including all the way down to an individual unit to analyze unit level renovation costs.
For job cost tracking, RealPage Job Cost is a simple and innovative way to provide project managers a solution to help manage costs efficiently with the necessary transparency for the needed oversight required for all stakeholders.
As well as create complete draw packages that include all associated invoice attachments and proofs of payment ready for lender submission.
Have a question about our products or services?