Now is the Time to Embrace Apartment Sustainability and Energy Savings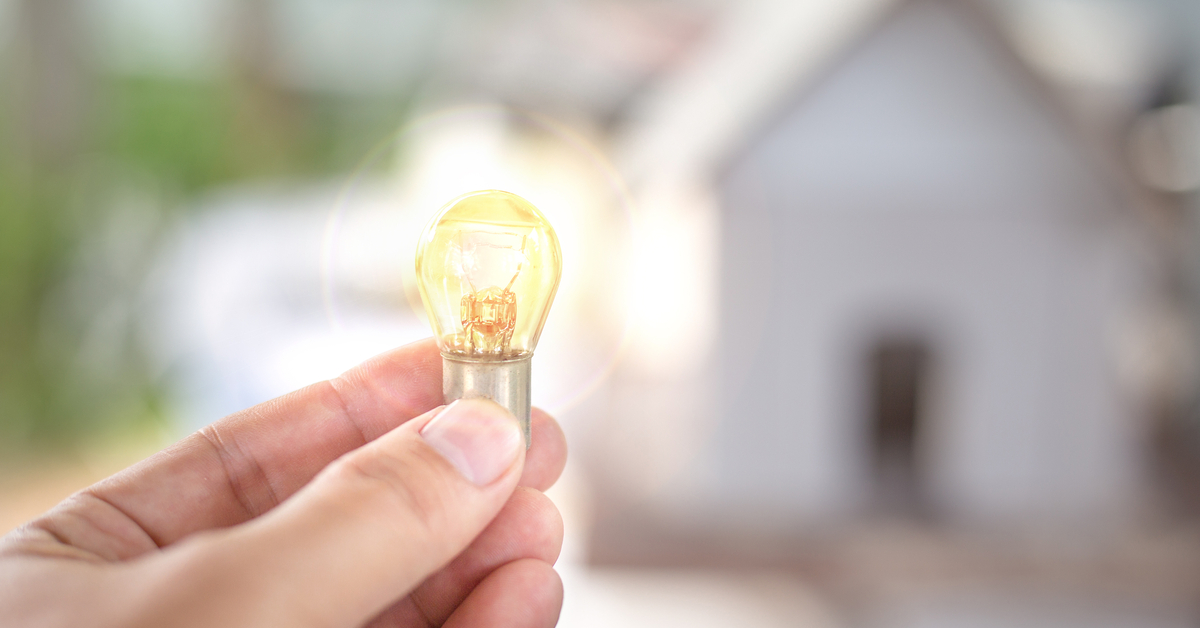 When it comes to utility management and apartment sustainability, multifamily housing can shape its future by becoming more agile and adaptable, and embracing change. And there is no better time than now, industry leaders say, to realize opportunities in conservation that trickle to the bottom line through operational efficiencies.
The proliferation of the Internet of Things has put technology in place that allows operators and residents to save on utility costs. Investors are increasingly emphasizing sustainable apartments, and residents from Millennials to Baby Boomers want more eco-friendly places to live. Talk of reining in utility expenses has become common at industry round tables.
Jeff Kok, Chief Innovation Officer and Chief Information Officer at Mill Creek Residential Trust, says it's a very interesting time for sustainability and associated environmental, social, and governance criteria. He was among a number of sustainability experts in multifamily who spoke at February's 2021 RealPage Energy Summit.
"You are seeing a much stronger push with investors across the board," Kok said at the Summit. "They are looking for programs that tie to sustainability and ESG. The energy performance of every asset is critical, especially when rents are down in markets like San Francisco and owner/operators are looking to reduce risk, enhance returns, and drive superior quality and performance."
Adding asset value by reducing expenses
The success of a sustainable program depends on buy-in from stakeholders and residents, multifamily industry leaders agreed.
Providing residents with the tools to promote sustainability – including education and consumption metrics through monthly billings – is a starting point. If residents can see their consumption and its impact on billing, they are more likely to try to conserve.
Vicki Parrish, Sr. Director of Advantage Solutions at Greystar, says her company has gone to great lengths to educate residents on sustainability and how it benefits those who live in a community with an eco-friendly mission.
Sustainability adds value to an asset, and it's not hard to achieve. Programs that reimburse for low-flow toilets and faucets, as well as solar programs where expenses are abated or credited back, are widely available. Their financial impact makes properties more attractive to residents and equally alluring to investors.
"There are so many ways to reduce expenses though sustainability," Parrish said. "We find that the more the building has sustainable features and programs, the more desirable the community is and occupancy rates for ownership go up."
Trashing paper billing methods in favor of electronic billing is a simple, effective way to start a sustainable footprint. Last year, Greystar began e-billing at most of the 700,000 units the company manages while enabling a more interactive experience with residents.
Greystar educates tenants about sustainable practices through company blogs and provides usage data so they understand what they are consuming.
"We try very hard to educate residents, among other things communicating through resident bills so they can see usage," she said. "We also communicate building features through resident portals, various ActiveBuilding communications and emails from the leasing office."
Data: the underpinning of apartment sustainability
With apartment sustainability initiatives come the need for adequate telecommunications bandwidth. Smart home technologies like Nest thermostats and other remote access features depend on data and a solid WIFI connection, and communities should plan ahead for technology's future.
In a session on telecom, one panelist encouraged developers to better communicate with construction teams so enough space is allocated for current and future equipment. Builders tend to stash technology in small spaces, which often isn't enough.
"No one thought about data and outlet ports," said Gail Corder, Ancillary Services Manager at Fairfield Residential. "Make sure you communicate with design and construction teams so that your needs for data are considered."
Data is the underpinning of sustainability and utility savings, said TGM Chief Operating Officer Zach Goldman.
Without clear energy consumption data, and the ability to benchmark this data and bill accurately from it, sustainability cannot succeed.
When residents and operators understand the numbers, it's then that multifamily gets its legs, adapts and embraces change.
"We are all focused on data," Goldman said. "We try to ensure our data is robust, and more importantly, accurate. Technology is certainly helpful. You need people who will take that data and move forward with action, drive bottom line NOI savings."
Greystar has become a proven leader in sustainability and innovation. A big reason, says Director of Global Sustainability Lexie Goldberg, is providing the proper degree of transparency and visibility to residents, owners, operators and investors.
Investing in sustainability has evolved over the past five years, with sustainability initiatives now commonly discussed with investors. The company showcases how it reaches goals, and frequently pauses for reassessment to ensure the efforts are on course.
Gathering data helps Greystar identify opportunities that are shared with those who can ultimately control utility usage at properties.
For its efforts, Greystar earned RealPage's first Utility Management Advisory 2020 Sustainability and Innovation Award.
The hunt is on for efficiencies, education
It's not all about the numbers. Even physically walking a property with a focus on identifying savings opportunities can be useful. Pete Zadoretzky, who serves as Vice President of Sustainability at Bozzuto Management, has turned ENERGY STAR's® Treasure Hunt into a fact-finding mission at the company's 260+ communities.
Site teams that participate can follow a "treasure map" to inspect common area lighting, building envelopes, vacant units, models, rooftops and garages, looking for inefficiencies. The very first High-Performance Inspection, as dubbed by Bozzuto, paid off immediately.
"One thing we found is that we had a lighting retrofit throughout the common areas that was assumed to be comprehensive," Zadoretzky explained. "Going through this process we found that wasn't exactly the case."
Thus, the property wasn't saving as much as it could have been.
The hunt will continue well into multifamily's future, said Dan Winters, who heads GRESB in the Americas. "The metrics are there, and it's just a matter of knitting together the data ecosystem to identify and address the gaps."
But it takes village.
"You look both at an asset as a whole and what can be done within the residences," says Chris Acker, VP of Community Technology Services for Lennar Multifamily Communities. "I think the IoT is the initial attraction, but the reality is that you start looking at how to maintain the asset and work with residents to understand how they can be sustainable within the unit. Sustainability is more effectively approached as a whole rather than in bits and pieces."
The RealPage Sustainability Suite provides the most comprehensive set of integrated energy management and conservation-related tools and professional services on the market. Learn more about solutions that have helped uncover millions of dollars in savings while increasing portfolio values and reducing risk exposure.
Have a question about our products or services?