Energy Summit Re-enforces that Multifamily Wins through Utility Management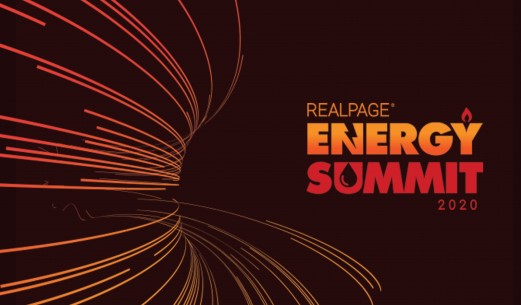 The RealPage Energy Summit 2020 covered the hard facts about utilities and sustainability while leaving a lot to the imagination about one of property management's increasingly discussed topics.
For two days in Richardson, Texas, some of the rental housing industry's utility management and sustainability experts collaborated on controlling utility and energy costs with an eye on how current technologies have the potential of creating greater efficiencies and cleaner living.
But it just had to get a little trashy along the way.
While talking about trash management alternatives, recognized sustainability expert Mary Nitschke drew the fine line between wishful and responsible recycling, noting that an apartment community can generate 32.5 cubic yards of trash per month. She lamented why most community maps don't at the very least show residents where to recycle.
"Nobody ever puts on it where are recycling trash stations are," she said, before signing off as the self-proclaimed Dumpster Queen. "Why wouldn't we use that to help with those discussions with our residents to promote those diversions to reduce their costs, reduce our costs to save the environment.
"It's a win, win, win."
The message resonated beyond just trash talk and aptly described how conscious efforts to conserve and manage the necessary services for living in apartments (or anywhere, for that matter) have great benefit.
Heading off utility expense increases through innovation
In the opening session, RealPage Vice President Jason Lindwall got fast acknowledgment from attendees that utility expenses are the third highest operating expense in apartment operations. It won't be long before it's No. 2, he said.
Inside and outside factors – including rent control and waste – are threatening higher water, electric and gas costs at a time when energy conservation is on the minds of renters. The answer is within the data, which can make a case for change that filters to the bottom line, Lindwall says.
"Multifamily has to look at ways to generate savings," he said. "Utilities are an opportunity. Demand from residents for clean energy is increasing."
Technology and resident portals are helping multifamily better communicate with residents on utility management and recycling. Leak detection is saving precious resources, benchmarking is measuring up consumption and analytics and artificial intelligence are driving opportunities for operators to get a handle on expenses.
"We need to continue to talk about innovation," Lindwall said. "The top of the funnel from a sustainability perspective. We need to think about how data can drive efficiencies in operation. What are your most important metrics? If you don't know, you have to know."
Focusing on healthier living through building design
Gables Residential Director of Sustainability Juliette Apicella and Bozzuto Vice President, Sustainability Pete Zadoretsky spent some time talking how new standards in building design that promote healthier resident lifestyles are becoming more than just a designation.
Each discussed the pros and cons of Fitwel and WELL building guidelines, and benefits they are seeing at properties that have met the criteria. The designations promote building living spaces that promote the health and welfare of residents and associates.
Building designs are aimed to, among other things, help prevent mold and moisture issues, eliminate toxins, promote healthy air and water quality, encourage fitness and support healthy circadian rhythms.
"This is a good way to extend and help people be healthier and focus on their well-being," Apicella said
Getting charged up about electric vehicle stations
Increasing electric vehicle production is prompting conversations within the apartment industry about the need for charging stations, and four experts from top multifamily companies said it's not too early to get ready.
When asked by PK Management's Tim Haddon if operators should be preparing for electric charging stations, Greystar Director of Sustainability Chris Laughman said, "Plan ahead. It's a lot cheaper to develop and install at the development stage than to rip up the concrete and have it put in."
Angela Keckler, Director of Ancillary Services of Avalon Bay, discussed the different types of chargers, saying Level 2 chargers are the "gold standard in multifamily." Level 2 chargers are rated at 240 volts and are considered smart stations with networking capabilities.
Gail Porter, Manager of Ancillary Services at Fairfield Residential, said the key for any installation, whether now or in a few years, is to have the appropriate electrical capacity.
"If you're going to do a rehab at a property, think ahead," she said. "Think about what you'll do in the future."
The vision for utility management in 2020
In addition, experts presented on a host of other topic, including current regulations, how to engage onsite personnel to ensure project success, EPA benchmarking, energy procurement practices, delivering results through BMS sensors and connectivity and an update on GRESB.
The conference wrapped with a live presentation, "2020 Vision for Utility Management," which featured a casual conversation between Lindwall and three panelists about the must-haves for effective utility management.
Among the necessaries offered by Chris Nabours of Goldrich Kest, Greystar's Lori Hanson and Peter Chan of Fairfield Residential were access control, managing resident service requests through mobile technology and having good technology partners and platforms.
Hanson emphasized sustainability and said that a recent resident survey indicated that 28 percent of respondents in favor of recycling are willing to pay for it.
The biggest takeaway, and one that viewers embraced, is that the biggest opportunities for improvement in 2020 rests within achieving operational efficiencies. By doing so, everybody wins.
Watch a replay of the live presentation here.
Have a question about our products or services?