Empowering Smaller and Midsized Operators: Embracing Proptech Solutions and Driving Momentum in Multifamily Management
Learn the latest multifamily real estate market strategies and how technology is reshaping the industry in this eBook for proptech-driven success.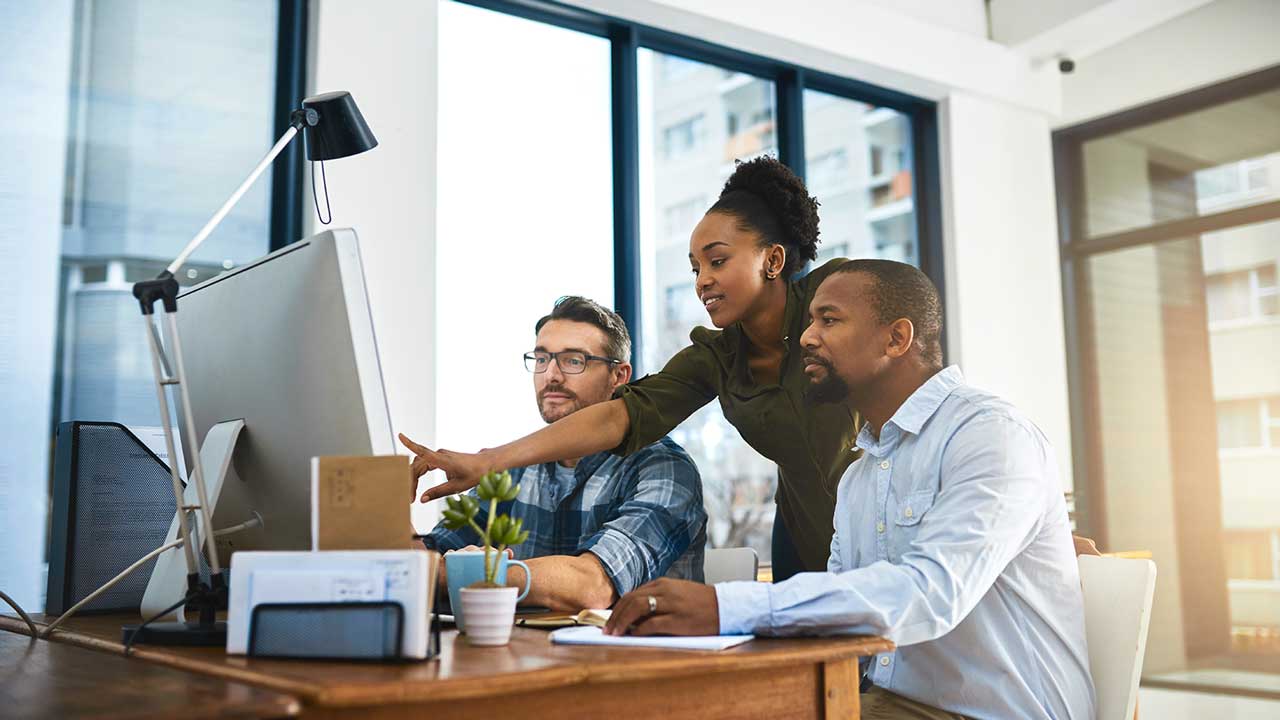 Recently, RealPage hosted a live customer panel of smaller and midsized operators for a webcast titled 'Level the Playing Field'. The webcast delves into the realm of technology hacks that can empower small and mid-sized rental operators to compete effectively with larger, more established competitors in the multifamily industry. The panel discussion is hosted by industry experts Jessica Cuesta, Vice President of Property Management at Westrum Property Management, and Sarah Jane Milliron, Vice President of Investment Management and Strategy at Aldon. Both experts bring a wealth of experience and insights into the field, making the discussion highly valuable for all multifamily operators seeking growth and success.
Property Management Brand Consistency
A key aspect highlighted by the panelists is the paramount importance of branding and marketing for smaller operators. To stand out in a crowded marketplace, they emphasize the need to create a distinctive brand identity and a strong online presence. Leveraging social media platforms, managing online reviews, and maintaining consistent messaging across all communication channels are essential strategies for garnering attention from potential renters and investors alike.
Multifamily Leasing Automation
One significant advantage that technology offers is the automation of leasing processes. By adopting automated leasing tools and technologies, smaller operators can streamline operations, eliminate repetitive tasks, and create more efficient workflows. This, in turn, enables their teams to focus more on building meaningful relationships with prospects and residents, which can significantly enhance tenant satisfaction and retention rates.
DDDM
Data-driven decision-making (DDDM) emerges as another critical factor in the success of small and mid-sized operators. The panelists highlight the use of various tools such as business intelligence, market analytics, and AI revenue management to gain valuable insights into their property's performance. By analyzing this data, operators can better understand their target demographic, fine-tune their marketing strategies, and benchmark their performance against industry peers.
Apartment Staffing
Despite the numerous opportunities that technology presents, the panelists also address the challenges that smaller operators may face. One of the most pressing concerns is staffing. With limited resources, it can be challenging to maintain a large workforce. To tackle this, both Westrum Property Management and Aldom have adopted automation and technology to optimize their teams' efficiency and alleviate staffing pressures.
Expense Management and Control
Managing expenses is another critical aspect of competing with larger operators. To this end, the panelists recommend negotiation with vendors to get the best possible rates and vigilantly monitoring costs. Vendor Management can help streamline sourcing and vendor selection, while managing vendor activities to reduce operating expenses, drive purchasing power and increase overall efficiencies. Additionally, they focus on increasing revenues through strategic rent pricing to offset any inflationary impacts effectively.
Recession Proofing
While the future may hold uncertainties, the panelists agree that the multifamily industry is, in many ways, recession resistant. People will always need housing, and rental housing properties often provide more flexible options during economic downturns. However, being proactive in providing exceptional service and maintaining communities' appeal is crucial to weathering any potential challenges that may arise.
Conclusion
In conclusion, the webcast sheds light on various tech hacks and strategies that small and mid-sized operators can employ to thrive in a highly competitive multifamily market. By harnessing the power of technology, automation, data-driven insights, and excellent customer service, these operators can carve out their own path to success and growth, even amidst larger industry players.
What's Next?
If you're interested in exploring more in-depth strategies and insights for driving momentum in the multifamily industry, I highly recommend checking out the eBook titled "Midmarket Playbook: 4 Proptech Strategies Driving Momentum." This valuable resource, available at RealPage eBooks, provides a comprehensive guide for small and mid-sized operators looking to leverage proptech solutions to their advantage.
In this eBook, you'll discover advanced Proptech strategies tailored specifically for the midmarket segment, empowering you to stay ahead in a competitive landscape. From leveraging the latest automation tools to harnessing the power of data-driven decision-making, this playbook equips you with practical tips and actionable insights to enhance your property management processes, optimize leasing operations, and bolster your overall performance.
Click the link to access the "Midmarket Playbook: 4 Proptech Strategies Driving Momentum" eBook today!
Have a question about our products or services?