Earn Continuing Education Credits by Attending RealWorld 2020
--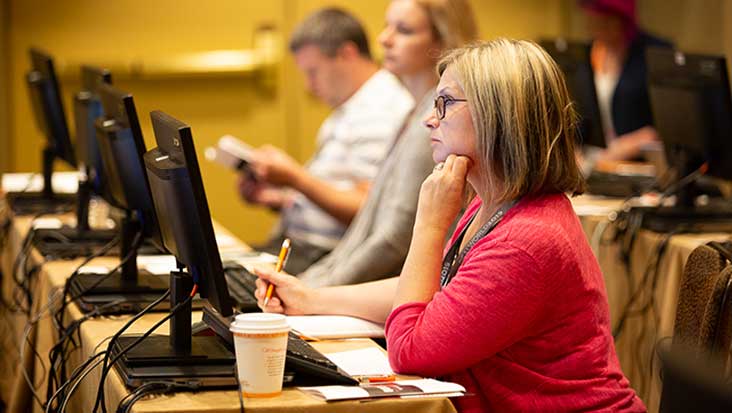 Whether you are a seasoned real estate professional or just learning the ropes, nothing speaks greater volumes than having the right credentials. Networking with peers and other real estate agents is a great way to open doors, and having the certifications helps further careers.
A property management certification is a sign of credibility and shows that the individual is well-versed in the field. One or several certifications may also be necessary to manage properties in some cities and states.
And now is no better time to get the right credentials. The U.S. property management industry is trending upward, and opportunity awaits at every turn. Those who know their way around the business are more likely to make a mark.
RealWorld provides a wealth of opportunities to get a step ahead in rental property management through an array of networking and hands-on experience with some of the industry's best operations solutions. But the educational component is another reason why RealWorld stands out among other industry events.
The conference is widely attended by professionals specializing in many facets of property management, including those in accounting, portfolio operations, executive management and onsite property management. Many RealWorld attendees are accomplished professionals and hold designations recognized by the National Association of Residential Property Managers (NARPM), Institute of Real Estate Management (IREM) and others.
A wealth of sessions to expand knowledge
Property management professionals can enjoy RealWorld's steady agenda of sessions focused on accounting and spend management, asset optimization, marketing, property operations, resident services, strategy and growth, as well as market-specific sessions devoted to single family, affordable, senior living and student operations.
By attending sessions and participating in training courses, multifamily and single-family attendees can pick up NARPM, Continuing Professional Education (CPE) and National Affordable Housing Management Association (NAHMA) elective credits.
NARPM awards the highly recognized Residential Management Professional (RPM) credential, which is similar to the Certified Property Manager (CPM) designation. Industry professionals who have managed 100 units or more for at least the past two years are eligible for the RPM.
Also, NAHMA offers several certifications, including the organization's premier National Affordable Housing Professional (NAHP). This designation is aimed at affordable housing professionals who are committed to mastering professional property management and improving personal management skills.
RealPage is registered with the National Association of State Boards of Accountancy and the National Affordable Housing Management Association as sponsors of CPE. A number of sessions qualify for approval of CPE and NAHMA credits, and all Propertyware sessions are approved by NARPM as elective educational credits (members can receive elective credits towards their NARPM designations).
Furthering careers and standing out
In addition, RealWorld 2020 offers training sessions specifically devoted to accounting and financial reporting, budget administration and others. A number of past attendees hold designations in these areas, among them Chartered Financial Analyst (CFA), Certified Public Accountant (CPA) and Chartered Global Management Accountant.
Earning credits and certifications opens the potential to expand knowledge, further careers and stand out in an industry that needs qualified stakeholders.
And RealWorld 2020 has that opportunity to get the credit you deserve!
Have a question about our products or services?