Comprehensive Renters Insurance is a Must, Not an Option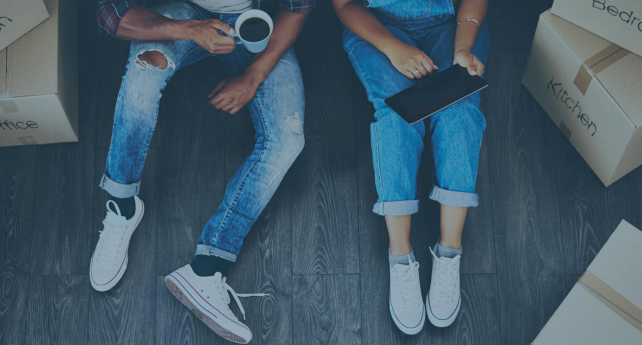 Renters insurance is an evergreen subject. The reason is simple. Reducing risk is essential to any property management company because so much can go wrong at any time in the course of operations.
Renters insurance is designed to protect you and your residents from typically low probability events like fires and water damage. However, when the unexpected happens, you absolutely need comprehensive coverage, or you might face considerable financial losses as well as the consequences of resident distress. Remember, the unexpected can happen out of nowhere and in a blink of an eye. And resident distress potentially could lead to a loss of community reputation or something even worse, like a lawsuit.
Bottom line, you need to protect your bottom line. And, of course, the safety of your residents.
Coverage, Coverage, Coverage
According to Adam Falkauff, Senior Vice President of Insurance Services at RealPage®, if you're looking to purchase a renters insurance program, you must have a crystal clear view of the coverage provided.
Insurance plans from different providers often have varying coverage, many limiting the coverage provided to the community and residents. eRenterPlan®, RealPage's renters insurance offering, was purpose built for the rental industry to provide robust coverage for communities and residents. eRenterPlan policies include coverage* for:
Residents' personal property against weight of ice, snow or sleet but not for loss or damage to plants and trees
Residents' personal property against loss or damage caused by failures in plumbing, HVAC, automatic fire protective sprinkler systems or household appliances
Residents' additional living expenses if and when damages result from a covered peril, including fire and smoke, lightning, hail, water damage from plumbing failures or rain, damage from snow and ice, theft, vandalism and more
There are significant benefits for both residents and owners.
Residents

Excellent and customizable coverage, including theft at and away from the community

All policies include coverage for full replacement cost and additional living expenses
Higher contents coverage limits available



Owners

Coverage for water damage to occupied and adjacent units
Liability coverage for dog bites (no breed restrictions)
Actions of guests and all residents listed on the lease are covered
*Subject to policy terms & conditions
Knowing exactly what's covered and what's not is vital. So, plan on reading every renters insurance policy you're considering from front to back.
A Winter's Tale
Nothing highlights the importance of insurance like a real-life example. And the winter of 2021 in Texas was chock full of them. Here are just a couple:
According to an article by station KHOU-11 in Houston, massive damage meant insurance claims were expected to take much longer than usual. No one before had faced the onslaught of so many claims at once. Those without renters insurance would need to qualify for aid from city charities or FEMA1.
A news article from ABC-8 in Dallas noted that last year across Texas, residents filed 75 reports of busted pipesdue to cold with a major insurance provider. By February 22, 2021, nearly 29,000 claims had been made because of the record cold and power outages, the majority being water related2.
The Resident Checklist
Obtaining your renters insurance plan is one thing. Putting it into action is another. RealPage's Falkauff points out that you, your staff and your tenants must be on top of the insurance claim process to ensure maximum benefit for everyone. Creating and communicating a list of actions to take is a best practice.
For property managers and staff, the list should specify the following steps:
Ensure the premises are safe prior to entering
Make reasonable and necessary repairs to protect yourself and your property from further damage
Obtain statements (written, recorded) detailing the damage from all affected residents
If possible, take photos of the damaged items
Keep a record of damaged items (to include proof of ownership)
Retain any receipts for expenses resulting from the loss
Report the loss as quickly as possible
Residents require their own list, although it overlaps in many ways with that for property managers and staff. It must be easily accessible and fully explanatory. Below are some basics3:
Immediately contact your community office and alert them of the situation
Examine the property to make sure it's safe to inhabit
If the issue is crime or theft:

Alert your community office—this is critical for your safety and that of other residents
File a police report if necessary or required

Contact your insurance provider if you wish to file a claim

Act fast! Give them initial, basic details to speed the claims process

Fully document the situation

Take photos
Note any losses or damage to your personal property

Higher value items may require more documentation

Ensure complete documentation to help expedite your claim

Use the documentation to expeditiously file your claim
Document your current inventory of personal property

Update again after the claim is completed and you replace your belongings
Look for the best
"If there is one take home lesson for everyone, it would be to get the best policy for you and your community now," says Falkauff. "We believe operators should partner with us to be their preferred, recommended provider, because our policies provide such robust coverage for their residents that can be customized to their needs, and to those of the owners of the property."
For more information about RealPage renters insurance programs, please go to https://www.realpage.com/renters-insurance/.
Sources:
1 "Renter's insurance will help cover damages caused by broken pipes during winter storm" by David Gonzalez, Feb 19, 2021
KHOU News
2 "Winter Snow Thaw Brings Record Number of Insurance Claims in Texas " by Sebastian Robinson, Feb. 22, 2021
WFAA News
3 "How to File a Renters Insurance Claim" by Cherise Threewitt, May 14, 2020
USA News
Have a question about our products or services?