Avoiding the Over-and-Under Gamble of Utility Expense Billing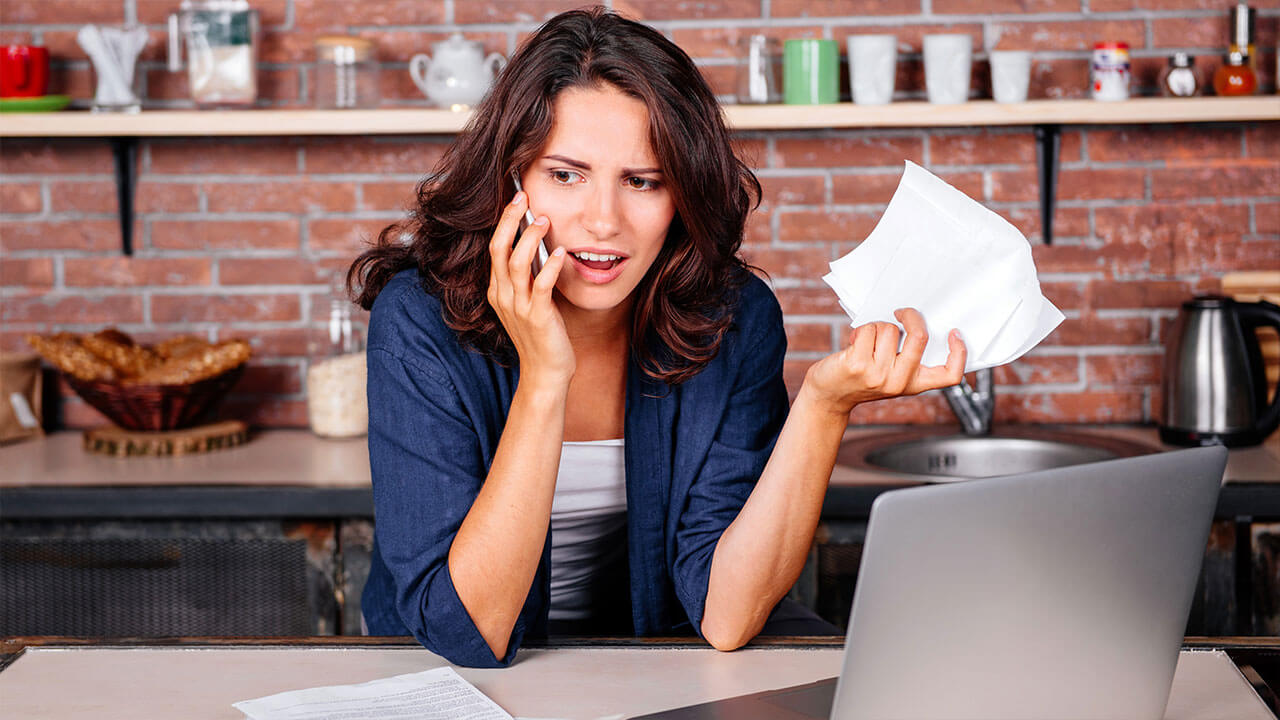 The over-and-under of utility management billing has never been more relevant than now.
Charging too much or too little to residents through flat-fee billing of water, sewer, trash and electricity is a gamble that property managers shouldn't take today.
The multifamily housing landscape has become ultra-competitive overnight as a result of recent events. Every dime for rent matters to residents, whose financial positions may have been compromised by economic uncertainties.
Current economic conditions typically punctuate the need for accurate utility billing, an often unheralded part of renting that – even in good times – can be just as important to marketing a property as touting granite countertops.
Flat-fee billing puts property at risk
Estimating utility expenses through flat-fee billing can be a double-edged sword for properties that don't allocate or sub-meter, industry experts say.
A set $50 monthly fee on top of rent may sound good to a cost-conscious renter until it becomes apparent that not all of that money is going to pay for utilities because the property overestimated the underlying expense. A renter may become unhappy and find another property that has a more favorable utility recovery program.
The fee may also be setting the property up for big losses if it is not covering the actual utility expense, which the property must pay.
Even more, incorrect billing sets up a property for possible branding or legal scrutiny if bills are consistently inaccurate and laws and regulations aren't followed. Some states have enacted stiff statutes that favor renters for recovery of payment for incorrect bills, a penalty that can cost properties tens of thousands of dollars.
"The danger with flat-fee charges is you're charging a fixed amount for utilities, and whenever you establish that amount to charge, you are always either over or under," says Jeffrey Peterson, RealPage Vice President, Legal Counsel. "If a property is overbilling there is a potential issue. You are operating your business with more risk or losing money. That's not a perfect way to run a business."
Utility management requires staying on top
Managing utilities in-house may seem like a good idea but it sometimes gets blurred by the bigger picture of apartment management.
Properties that manage utilities from within are often motivated to do it right but their first primary objective is to rent apartments, Peterson says.
"Utility billing is kind of secondary."
And while corporate staff tends to daily portfolio management life, things happening in the background may go unnoticed. Utility regulations often change and can impact billing, sometimes going undetected by operators who are focused on other aspects of property management.
"You have to always stay on top if things change, or if something new comes along that it gets implemented accurately and positively to make sure billing program doesn't run afoul and put you at risk," Peterson said.
Minimizing property exposure and recovery
Third-party billing providers minimize the game of chance for many properties. Guesswork is eliminated through billing at the resident level based on true property expense.
RealPage Utility Management is an integrated solution that administers utility billing and compliance for thousands of multifamily properties across the country. The platform can calculate bills based off of the previous month's expense, which gives a fairer picture of the property's actual exposure and recovery. Accurate billing also offers residents incentive to conserve water and electricity or gas.
"Everybody tends to use less," Peterson said. "And when everybody uses less, next month's invoice is going to be a little lower. It kind of trickles down. You're going to lower expenses. If you are using a third-party for billing, you want to make sure you do that right."
RealPage's industry leading utility database is the power behind a program that offers clients multiple collection options, including convergent billing, individualized bills and allocation or sub-meter utility billing. Advisors help optimize billing methods for each property.
The solution improves the end-to-end speed and accuracy of billing and invoicing operations and reduces costs. Automated online payment processing accelerates invoicing operations, and provides detailed data and validation to ensure reporting accuracy.
RealPage Utility Management's legal and account teams also ensure compliance and reduce risk exposure. Teams specialize in utility regulations and procedures, and advisors conduct detailed billing audits as well as provide lease and resident agreement reviews on every property.
For longer-term solutions, submetering is a much more accurate method of recovering utility expenses at the renter level. Submetering improves energy cost savings and encourages energy conservation, and Meter Assurance Plan ensures maximum uptime and quick replacement of hardware.
Enhancing property value
Peterson said third-party utility billing levels the playing field and provides transparency for the property and its residents. Monthly expenses are no longer a gamble and accurate billing and recovery helps properties improve their bottom line.
Also, a clean utility billing track record is good for property health. The information helps authenticate the true value of the property to investors and potential buyers.
A property that has billed utilities as closely as possible to actual expense is a more attractive buy compared to one that has not, Peterson said. Potential buyers typically ask a lot of questions about a property but one that often gets overlooked is about utility performance.
"Don't forget about the utility billing program or how utilities are being dealt with at property," he said. "It can be a small question but end up being a very large issue if the previous owner was doing it wrong or if they are under-recovering. That can change the value of the property tremendously."
And improve the odds of a sale.
Have a question about our products or services?