GoDirect Marketing
Never waste another marketing dollar with this all-in-one property management marketing solution.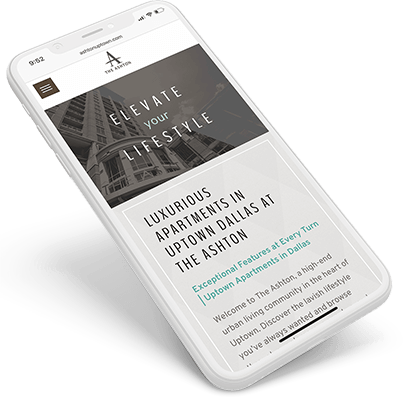 Capture Valuable Lead Data Directly
By cutting out the indirect lead sources, LeaseLabs by RealPage® GoDirect Marketing gives you the power to turbo-charge your marketing efforts, save marketing dollars and convert more qualified leads to leases. This high-performance, all-in-one platform boosts your brand and maximizes reach for your properties across multiple marketing and social channels—all at a lower cost-per-lead than what you're doing now. GoDirect Marketing integrates simply and seamlessly, no matter what property management system your're using.
The GoDirect Marketing Advantage
From brand awareness to lead nurturing to lead generation, the GoDirect Marketing approach is a proven, complete apartment marketing strategy, resulting in more leads, more leases and more robust ROI.
Learn More
GoDirect Marketing Core Solutions
Go Above and Beyond
Strengthen your omni-channel marketing strategy and digital brand presence even more with additional GoDirect Marketing capabilities:
Leasing Analytics

Reputation Management

Email Marketing

Custom Websites

Web2Print Social
RealPage GoDirect Marketing
By cutting out indirect lead sources, LeaseLabs by RealPage GoDirect Marketing gives you the power to turbocharge your marketing efforts. With this all-in-one solution, you'll never waste another marketing dollar.