U.S. Job Gains in September Twice the Level Predicted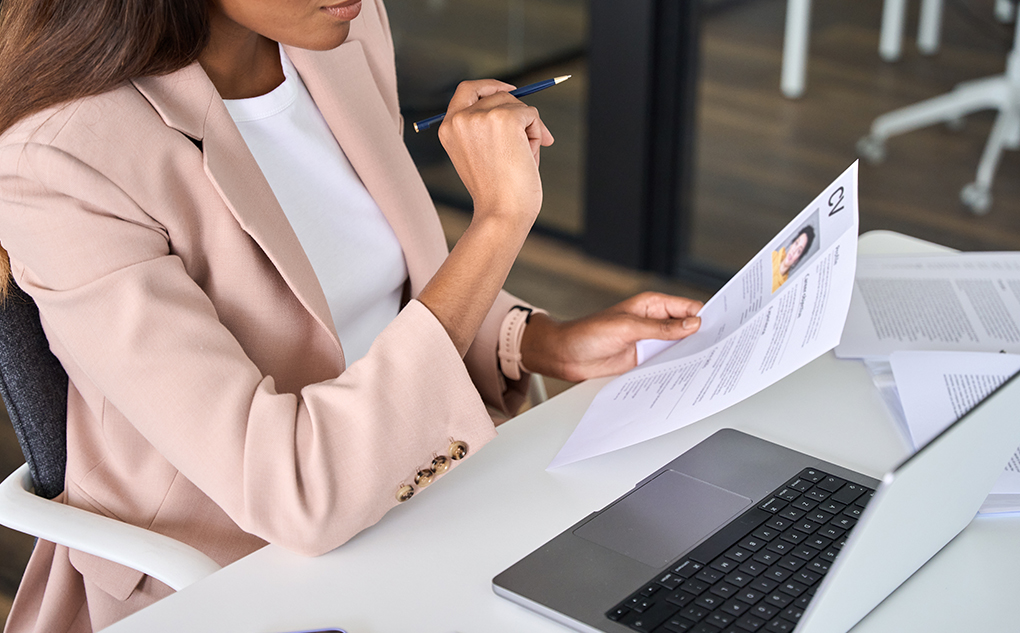 U.S. employers added a surprisingly strong number of jobs in September, while the unemployment rate held steady.
To cool down the economy, the Federal Reserve has imposed 11 rate hikes since March 2022, taking the target range for the federal funds rate up to 5.25% to 5.5%. That took benchmark borrowing costs to the highest level in over 22 years. Those rate hikes have helped to slow inflation, but the pace of hiring is continuing to put upward pressure on wages. While the labor market outlook is uncertain, job growth remains resilient, and the unemployment rate remains low by historical standards.

Employers added roughly 336,000 employees to payrolls in September 2023, according to the Bureau of Labor Statistics (BLS). That was the strongest month-over-month gain since January 2023 and well above August's gain of 227,000 jobs. Furthermore, that recent job gain was double what economists were projecting (+160,000 to +170,000 jobs).
Of note: The job counts for July and August were revised considerably higher. Upward revisions to July 2023 data showed 79,000 more jobs were added than previously reported, up to 236,000 positions. The August 2023 growth number was also revised up, increasing by 40,000 jobs to a total of 227,000 positions. With these revisions, employment gains in July and August combined were 119,000 jobs higher than previously reported.

While recent job gains were below the monthly average of around 399,000 jobs added in 2022, employers hired more worker in September 2023 than they did prior to the pandemic. From 2015 to 2019, the U.S. economy added an average of roughly 190,000 jobs each month.
On an annual basis, the nation gained nearly 3.2 million jobs in September 2023. Although that was the weakest annual gain since March 2021, it was well above the average of around 2.4 million jobs added annually from 2015 to 2019.
The U.S. economy has recovered all the net jobs lost during the COVID-19 pandemic. As of September, the nation had roughly 4.5 million more jobs (+3%) compared to the pre-pandemic employment level from February 2020.
Jobs by Industry
Job growth in September was seen across nearly all major industry sectors, but most notably in the Leisure and Hospitality Services sector (+96,000 jobs). Solid gains were also recorded in Government (+73,000 jobs), Education and Health Services (+70,000 jobs) and Trade, Transportation and Utilities (+45,000 jobs).
The only industry to record job loss in September was the Information sector (-5,000 jobs), primarily due to shrinking employment in the motion picture and sound recording industries (-6,600 jobs), reflecting the impact of labor disputes.

Most major industries have recovered all the jobs lost during the COVID-19 pandemic downturn. Professional and Business Services has seen the best recovery, with today's job count coming in roughly 1.58 million positions ahead of February 2020 numbers. Also well ahead of pre-pandemic norms are Trade, Transportation and Utilities (+1.15 million jobs) and Education and Health Services (+1 million jobs).

Alternatively, some of the harder-hit sectors remain below pre-pandemic job counts. Despite recent gains, employment in the Leisure and Hospitality Services sector is still well below pre-pandemic employment counts, by roughly 184,000 workers. Other industry sectors yet to recover all the jobs lost during the COVID-19 downturn include Other Services (-56,000 jobs), Mining and Logging (-41,000 jobs) and Government (-9,000 jobs).

Unemployment
The unemployment rate (U3 or headline unemployment rate, which is seasonally adjusted) showed no change in September, matching the August rate of 3.8%. That marked the 20th consecutive month that the unemployment rate remained below 4%.
Since February 2022, the unemployment rate has been in a narrow range of 3.4% to 3.8%. At the onset of the pandemic, the unemployment rate climbed to 14.7% in April 2020. Prior to the pandemic, the unemployment rate clocked in at 3.5% to 5.7% from 2015 to 2019, averaging 4.4% during that period. Prior to 2023, the unemployment rate hadn't registered below 3.5% since 1969.
The total number of unemployed persons in the U.S. registered at 6.4 million in September, essentially in line with the August level.

The unemployment rate for adult men (20 years and over) increased 10 basis points (bps) from August to September, rising to 3.8%. The unemployment rate for adult women (20 years and older) decreased 10 bps to 3.1%. Meanwhile, the unemployment rate for teenagers (16 to 19-year-olds) dropped 60 bps from 12.2% in August to 11.6% in September.
Average Hourly Earnings
Average hourly earnings among employees on private nonfarm payrolls rose $0.07 (+0.2%) from August to September. That monthly increase took average hourly earnings to $33.88 in September. On an annual basis, average hourly earnings were up $1.35, a 4.2% increase year-over-year. Overall wage growth is now surpassing rising prices, as the Consumer Price Index (CPI) rose 3.7% in the year-ending August. The Fed's target for inflation is currently at 2%.
Wage growth over the past year was strong across most major industries. The largest increases in earnings from September 2022 to September 2023 were recorded among workers in Mining and Logging (5.6%), Manufacturing (5.2%), Construction (5.1%), Financial Activities (4.9%), Trade, Transportation and Utilities (4.9%), Leisure and Hospitality Services (4.7%), Professional and Business Services (4.3%), Other Services (3.3%) and Education and Health Services (3.2%). The smallest increase was among employees in the Information sector (0.9%).