Drive incremental revenue and reduce expenses across your portfolio with an end-to-end solution for property operations that gets you the visibility you need to target inefficiencies and optimize performance.
Business Your Way
This fully integrated, end-to-end property management software solution is fully customizable, so you can do business your way. Simplify processes, knowing your business policies are integrated into daily workflows at the site level. Gain greater visibility into operations and financials. Simplify leasing staff daily processes—typically at a lower total cost of ownership.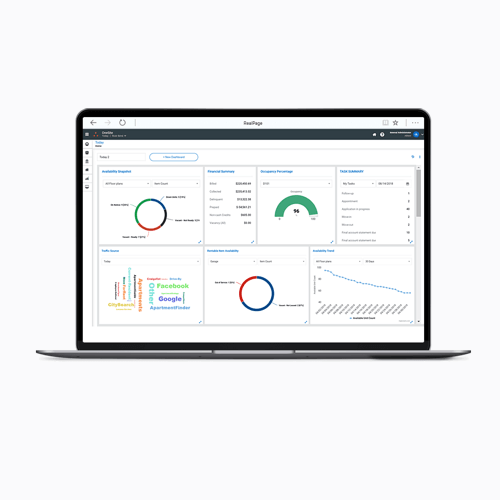 Purpose Driven Design
OneSite's new modern and intuitive UX features transparent functions, modern workflows and integrated learning to optimize your workforce—helping increase employee utilization and saving you hundreds per year in ongoing costs. Incorporating simplified workflows, OneSite enables new site staff to quickly grasp this intuitive application and begin using it right away.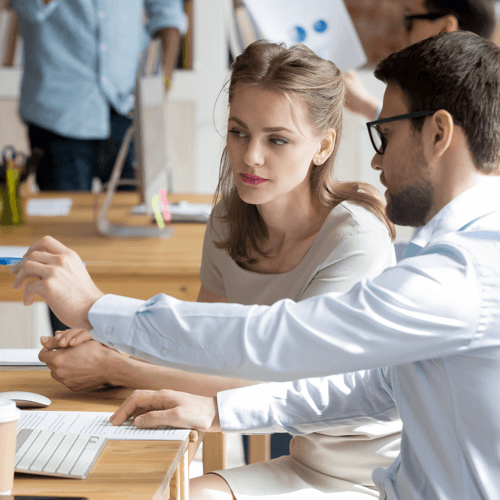 Portfolio Transparency
OneSite® insights gives you more than two times the visibility into key performance indicators compared to competitive solutions. And now you can run your business even smarter by combining OneSite with Business Intelligence to get full portfolio transparency, allowing you to allocate resources and budget to properties with the most NOI opportunity.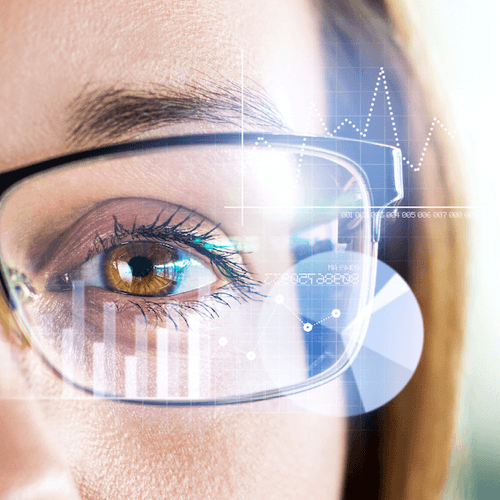 Streamline Operations
Save time, minimize mistakes, and leave staff free to focus on residents and operations. Complete integration makes implementation easy, while also making processing and posting payments to the ledger seamless and simple. Our payment solutions integrate with every major platform including OneSite Leasing and Rents, as well as Yardi and MRI.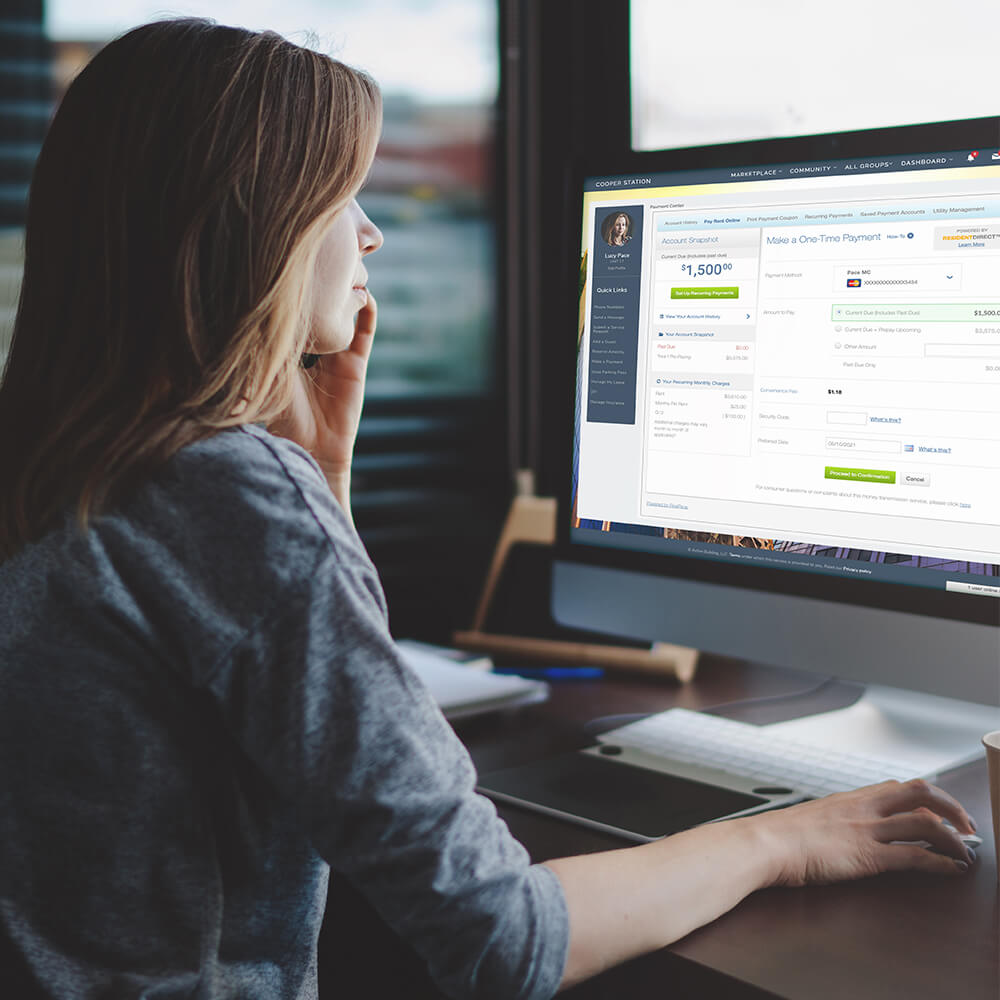 Easy Ways to Pay
Enable faster, easier rent collection with convenient payment options that allow your residents to pay the way they prefer. Our payment solutions offer online with ACH or credit and debit cards, or by check and money order.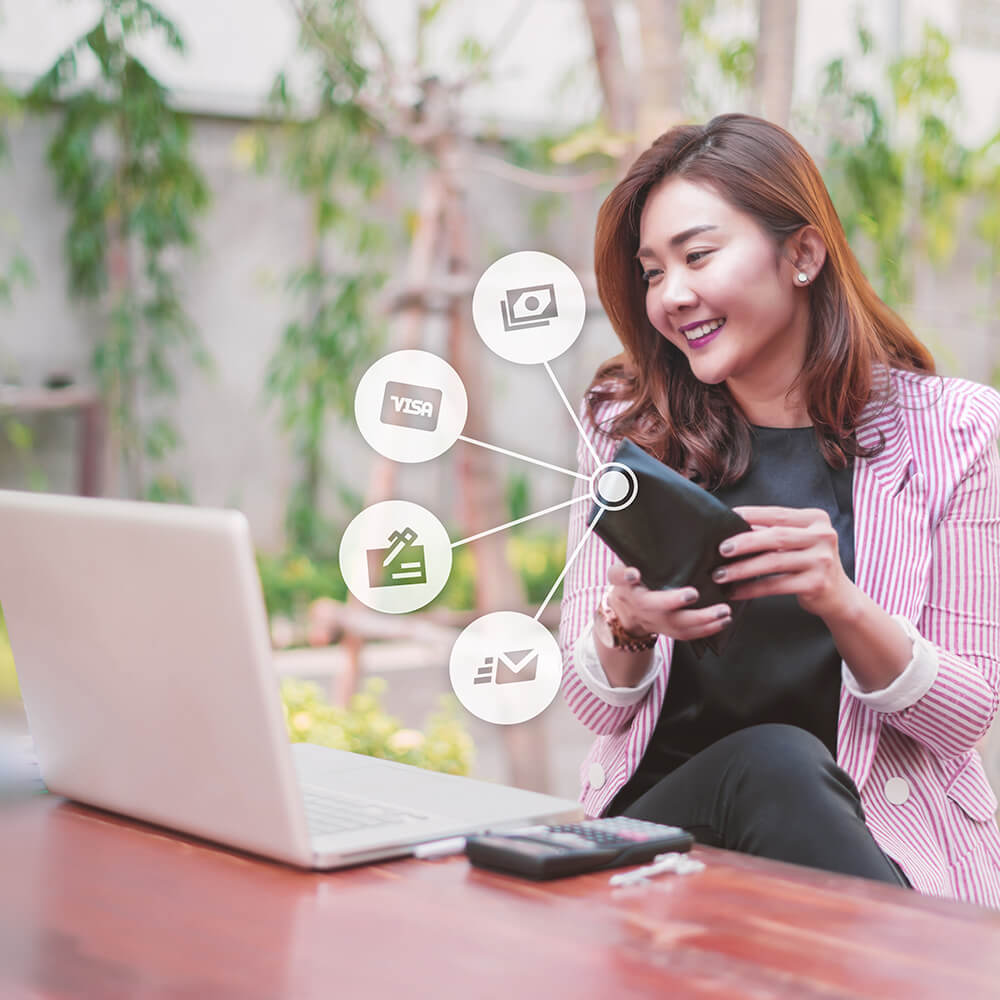 Accounting With Spend Management
Feature-Rich Accounting Solution
RealPage® Accounting, the feature-rich, web-based property management accounting solution designed for corporate operations of any size, eliminates duplicate data entry and lengthy searches. Fully integrated with OneSite Leasing & Rents, RealPage Accounting delivers streamlined, automated workflows with dramatic savings in time and labor. Make every minute count, starting now.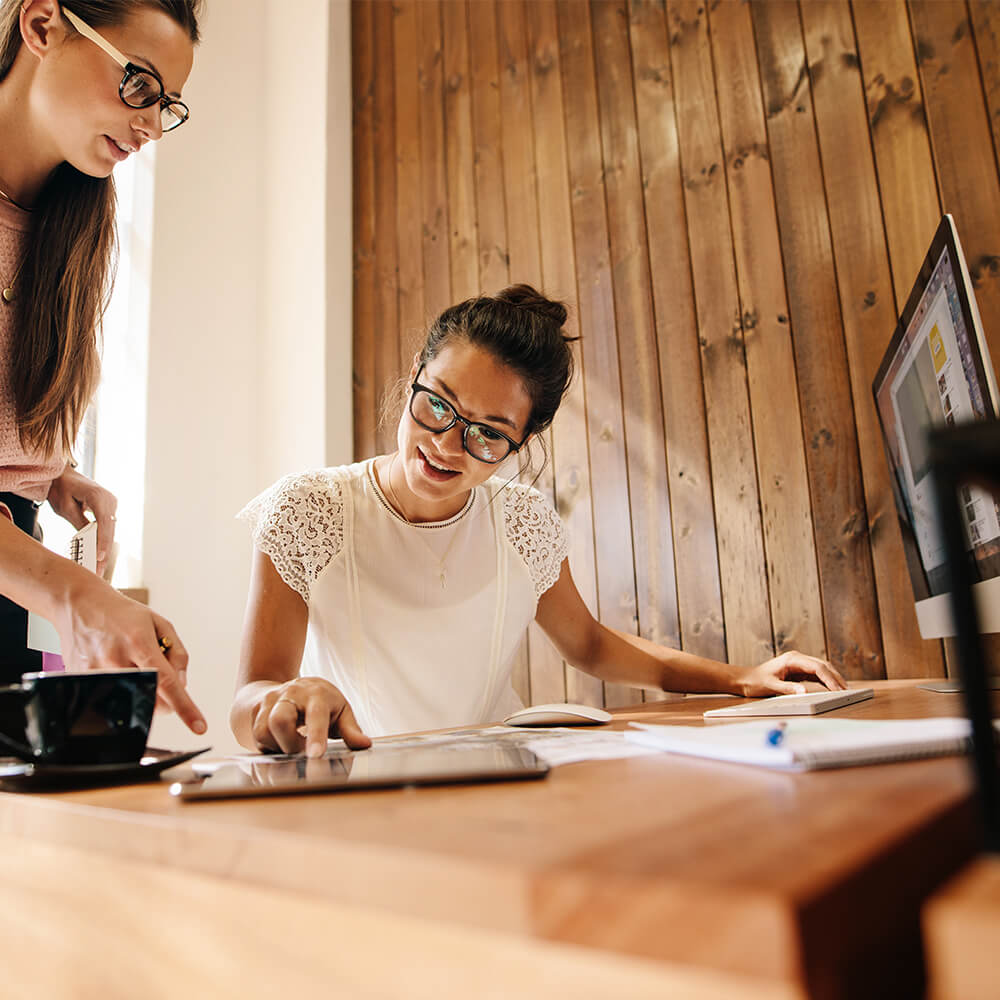 Control Rogue Spending
As part of RealPage Accounting, Spend Management lets you manage procure-to-pay the easy way. From purchase order through receipt of goods to invoice matching and payment, you can easily create custom approval workflows, stay vendor compliant and control rogue spending. It's the power you want to access the data you need, all in one place, that also helps control overcharging.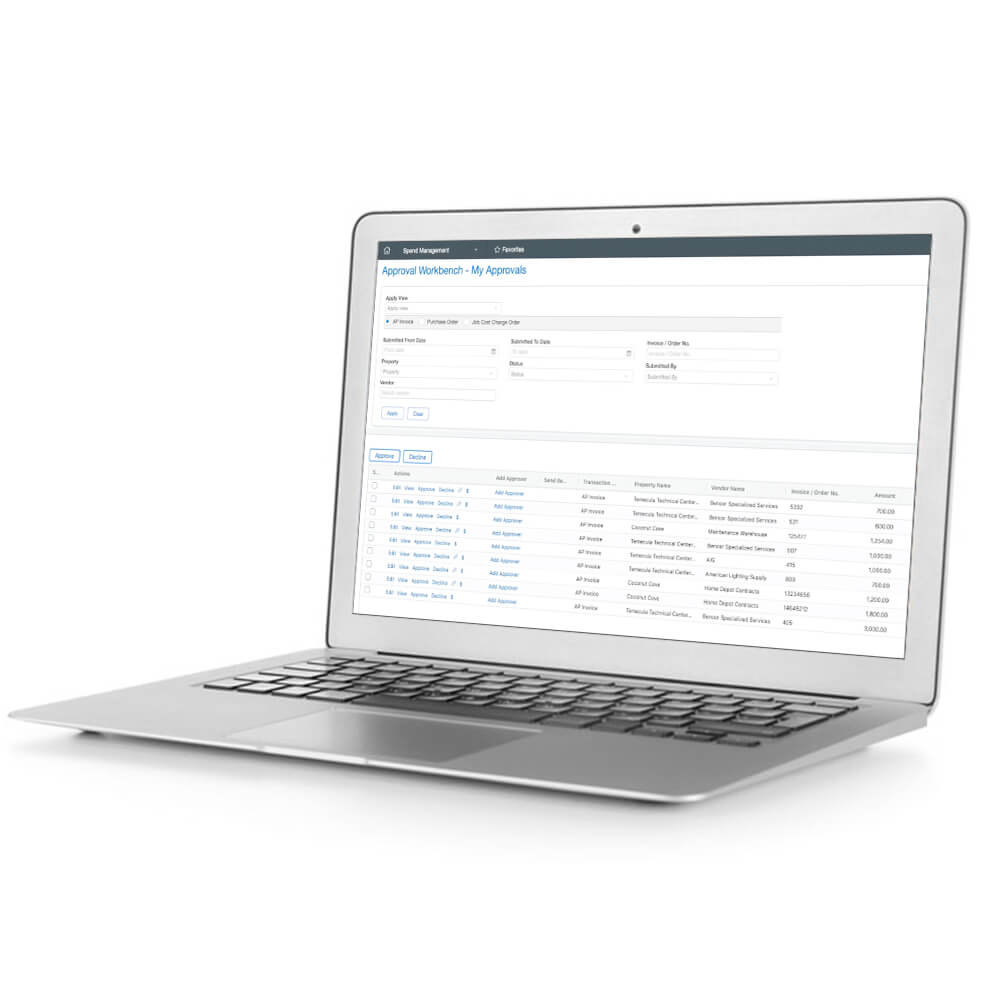 Close Faster
RealPage® Financial Close Management is the fastest way to get month-end and year-end closings off your plate. Easily create custom work papers, tie subledgers to trial balances and seamlessly integrate with OneSite Leasing and Rents and RealPage Accounting. Find out more!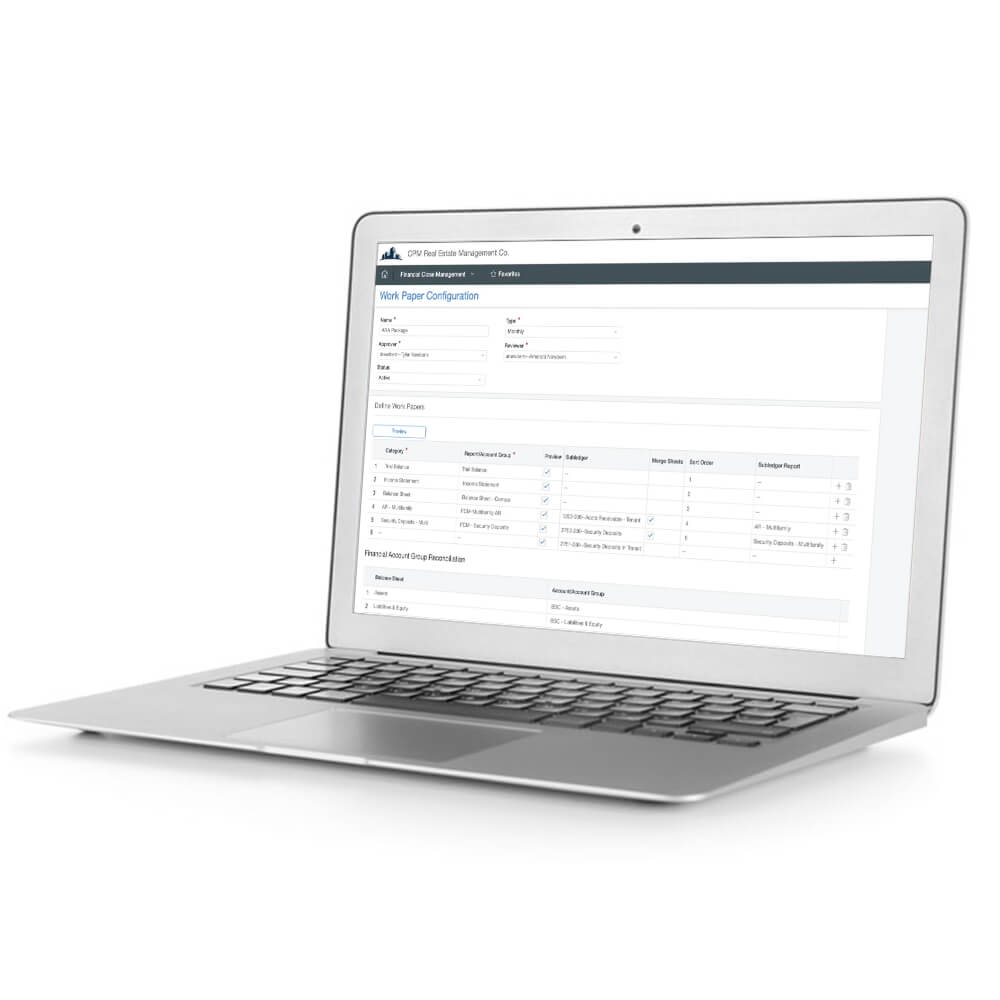 Forecasting Made Simple
Take control of budgeting and reforecasting with the one property management budgeting software solution built to make your work life easier. RealPage Budgeting's efficient, simplified features and functionalities have been proven to help reduce costs, improve accuracy and enable more productive budgeting, forecasting and reporting.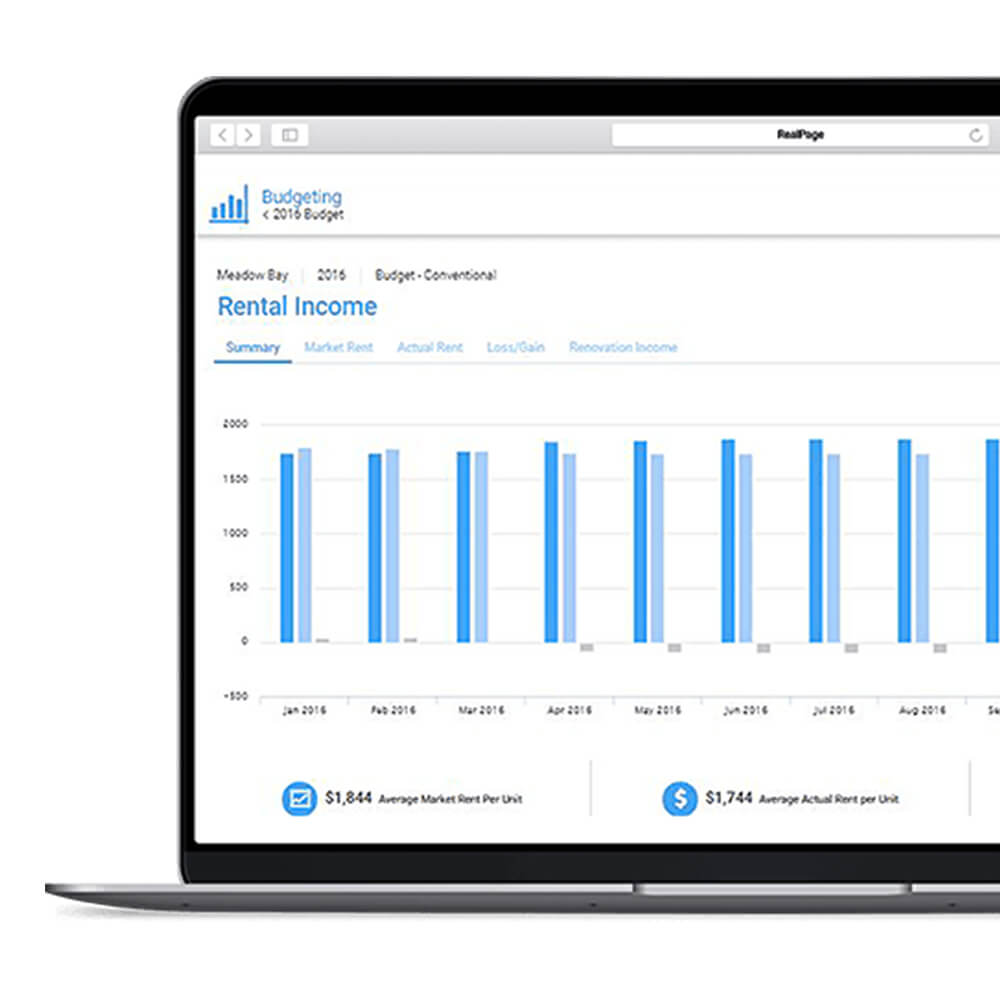 Prepare & Refocus
Get your budget in shape now. Waiting just means missed opportunities to accurately forecast potential revenue. RealPage Budgeting helps you prepare for a successful—less stressful—annual budgeting season. Avoid costly consequences from delayed budgeting and planning processes. Let RealPage refocus your team to enable more productive budgeting, forecasting and reporting.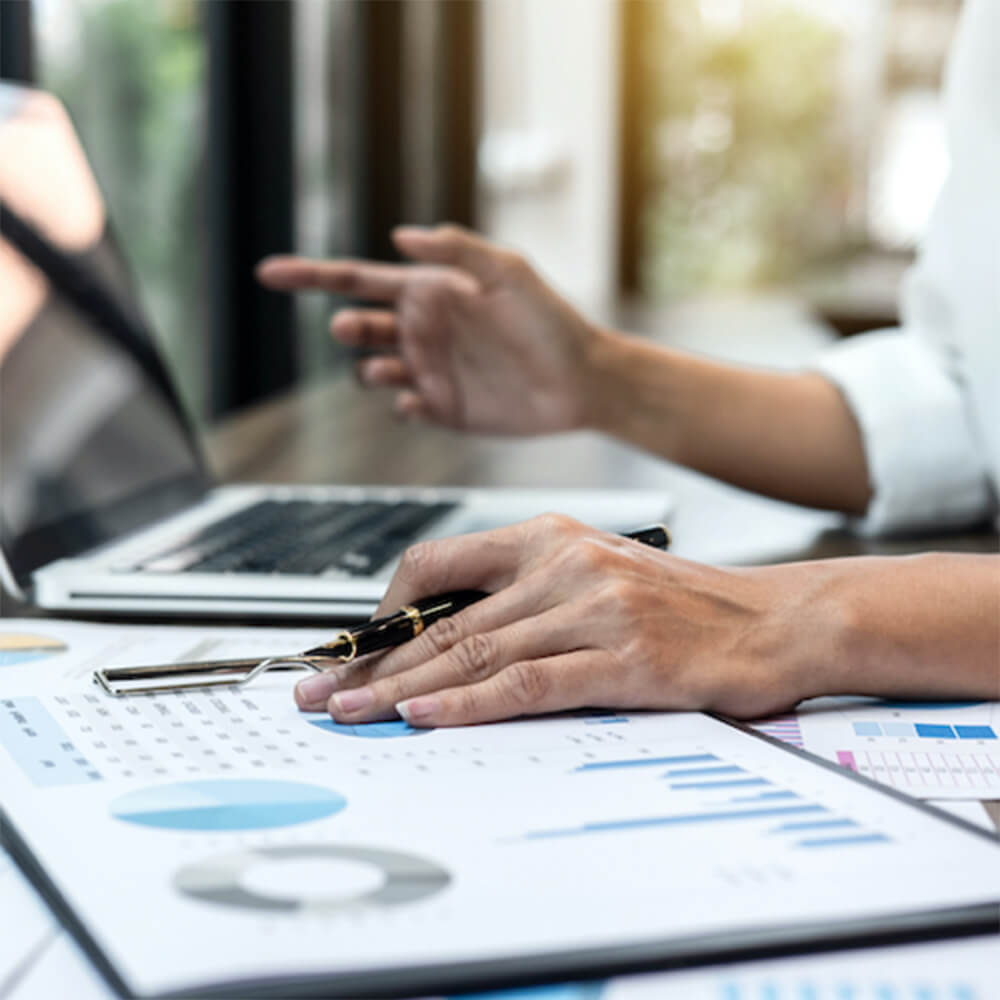 Keep Maintenance Moving
With RealPage Facilities and the Mobile Facilities App, you're able to handle in-office work while your maintenance team remains in the field—boosting your maintenance service levels and lowering response times. Now you can easily streamline maintenance, manage property conditions and measure staff performance—all from your mobile device.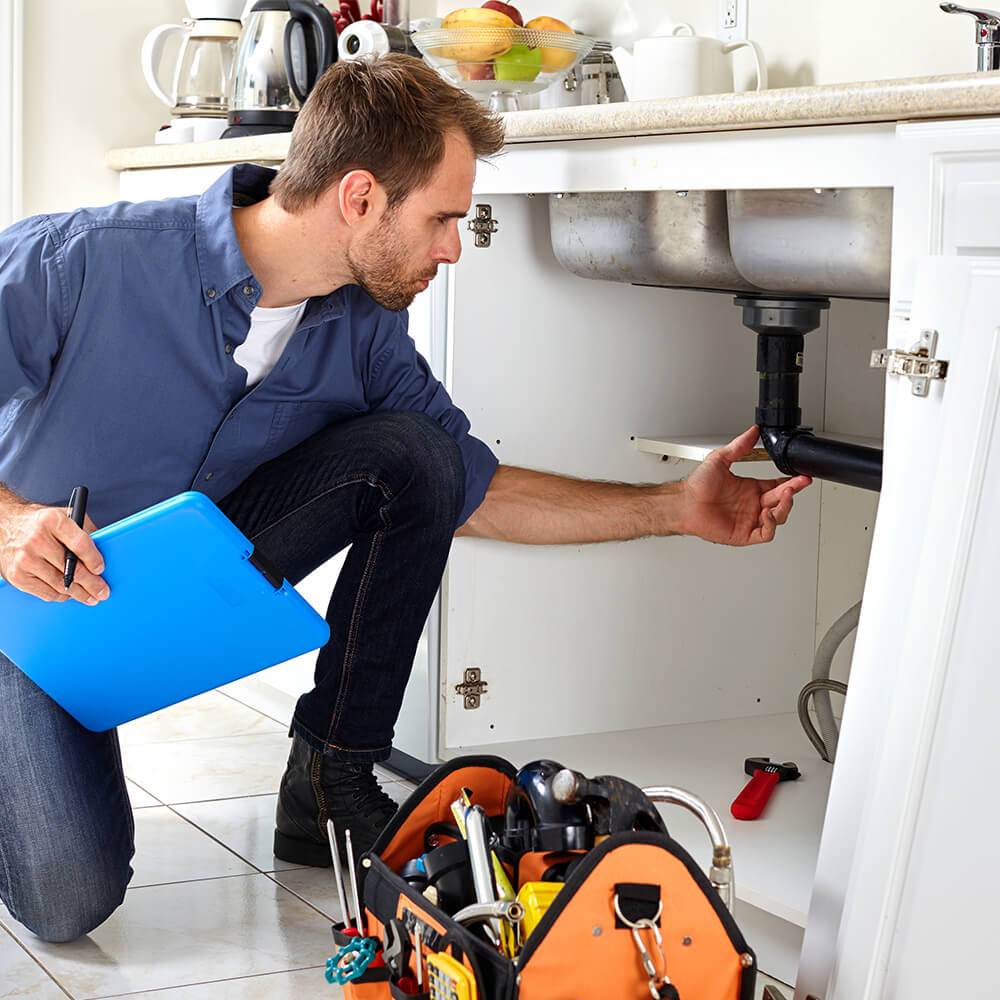 On the Go
It's time to modernize your maintenance process. Keep your techs out on the property and amaze your residents with faster service using RealPage® Facilities Maintenance Software with Mobile Facilities App. Now you can quickly assign work orders and make-readies, view detailed reports, and perform move-in and move-outs lightning fast and on-the-go.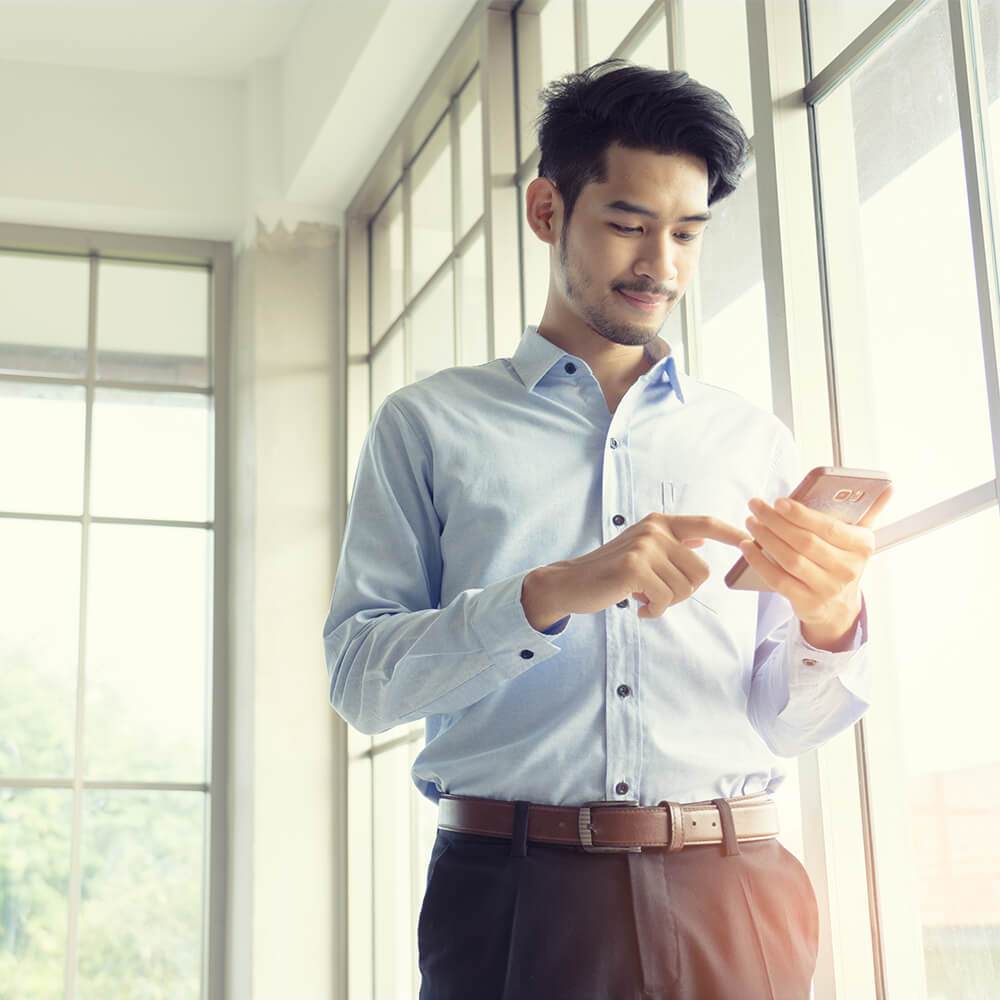 Automate & Save
OneSite® Document Management can save you up to $5,500 per site per year. Using electronic signature on lease packets, applicants execute leases quicker and move in faster. OneSite Document Management reduces the inefficiencies and expenses associated with manual document handling and—best of all—it's cloud-based, so it's accessible from wherever and whenever you need it.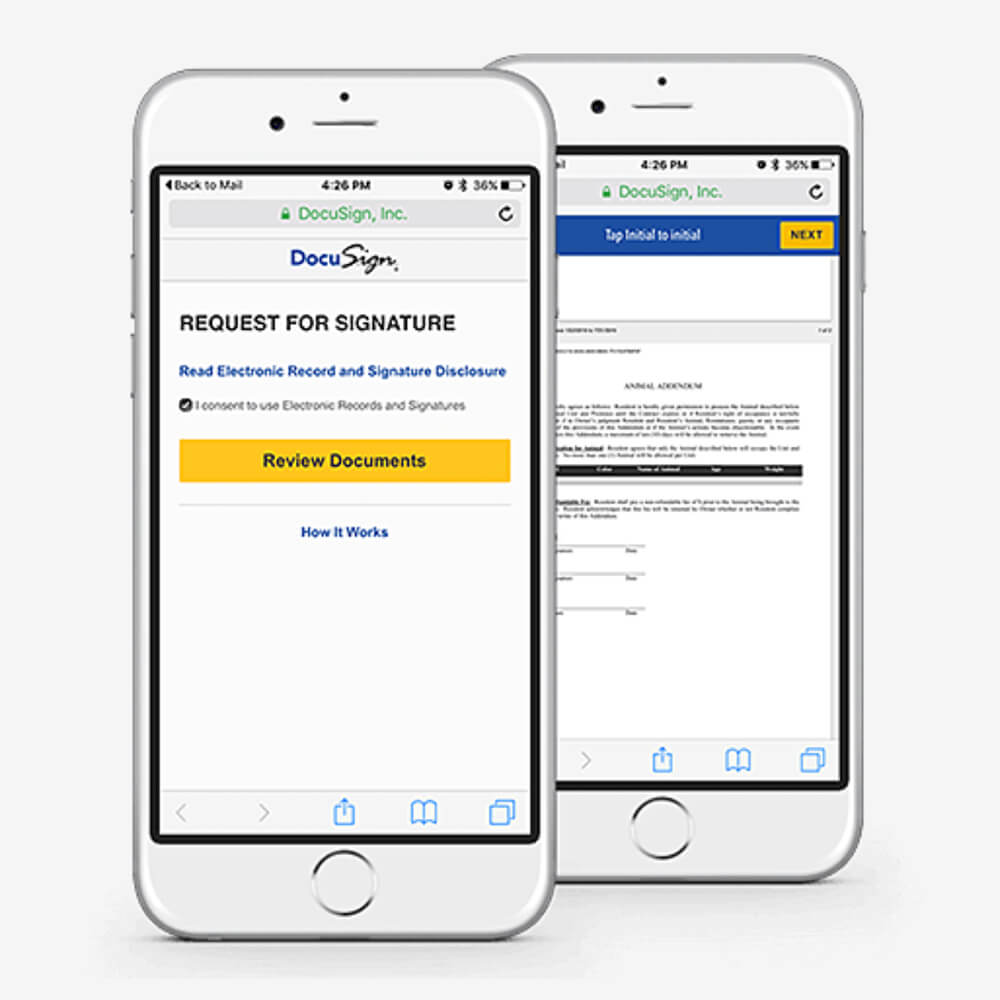 Stay Compliant
The Document Management Forms Library lets you standardize and store letters, notices and forms across your portfolio, ensuring you have consistent workflows and that your sites are using only approved forms. Document Management gives you visibility into which forms your staff is using—by property—allowing you to make sure each property is adhering to corporate guidelines.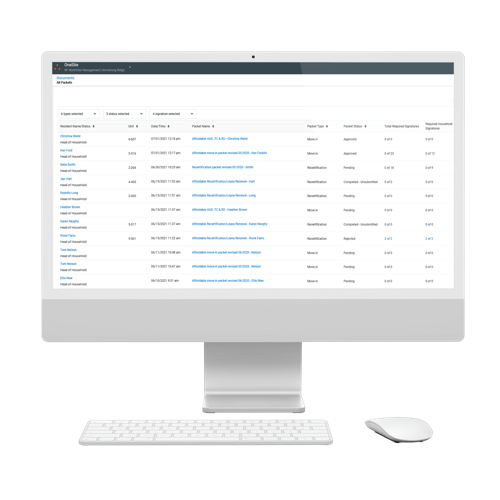 Keep Documents Secure
We retain all documents in a secure, tamper-free location to protect your data. Regular testing is performed to ensure our platform exceeds the most stringent U.S. and global security standards. When it comes to electronic signature, DocuSign provides the highest level of security assurance—they are IS0 27001-certified and SSAE 16-examined and tested.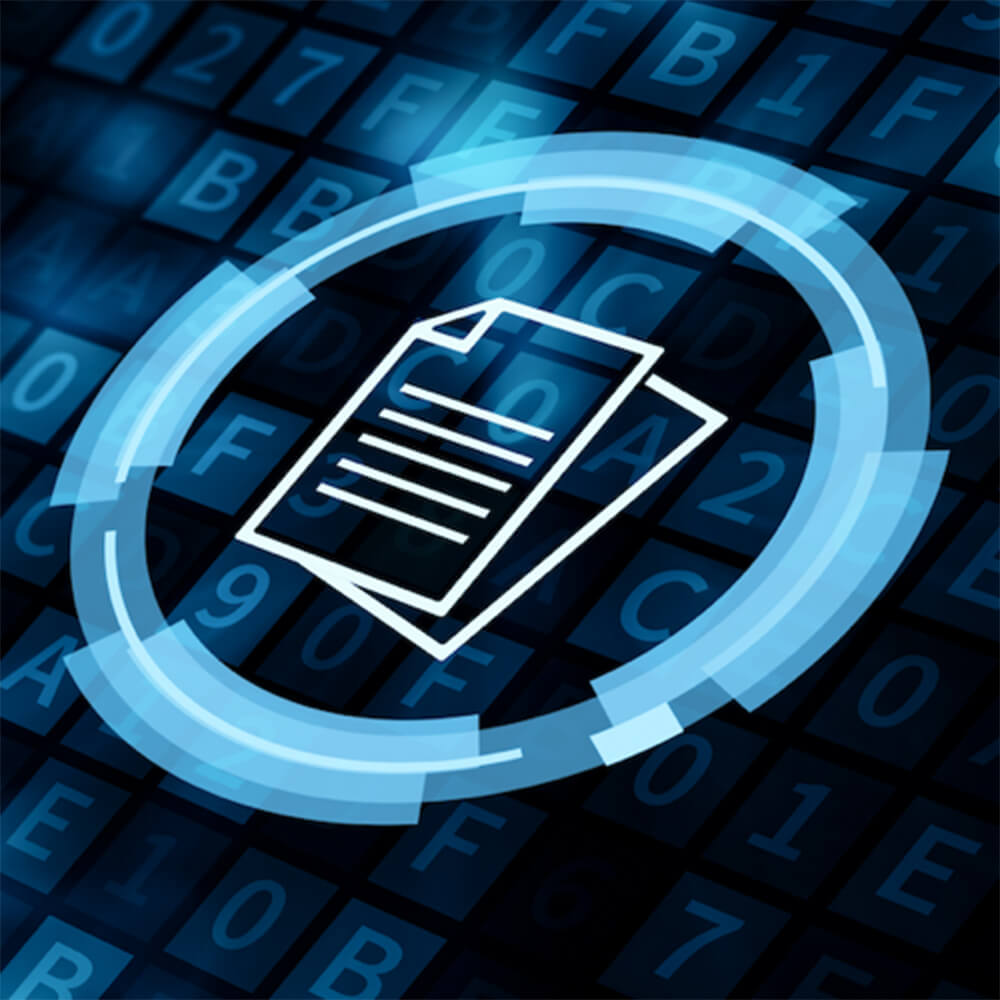 Increase Revenue, Reduce Expenses.
RealPage Business Intelligence accelerates your profitability through increased revenue and reduced expenses. Gain valuable insight and clarity into performance across your portfolio. Immediately identify risk and opportunity while gaining access contextualized analysis impacting the metrics that drive performance.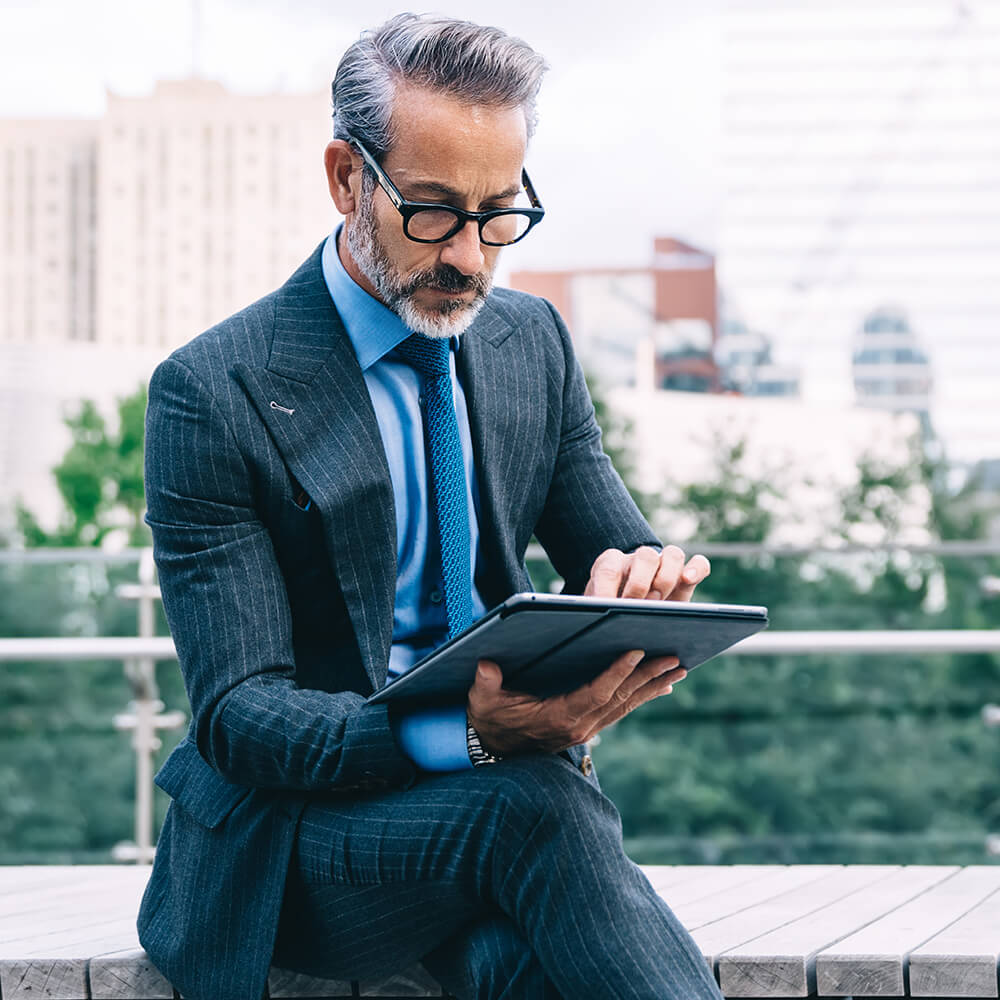 Accelerate Portfolio Performance
EasyLMS® delivers the knowledge employees need and the intelligence customers want, ensuring engaging learning experiences, retention via learning boosters and effective learning strategies. With 31% of employees saying better training increases engagement and loyalty, EasyLMS's use of game mechanics to engage and motivate, helps you achieve your learning goals.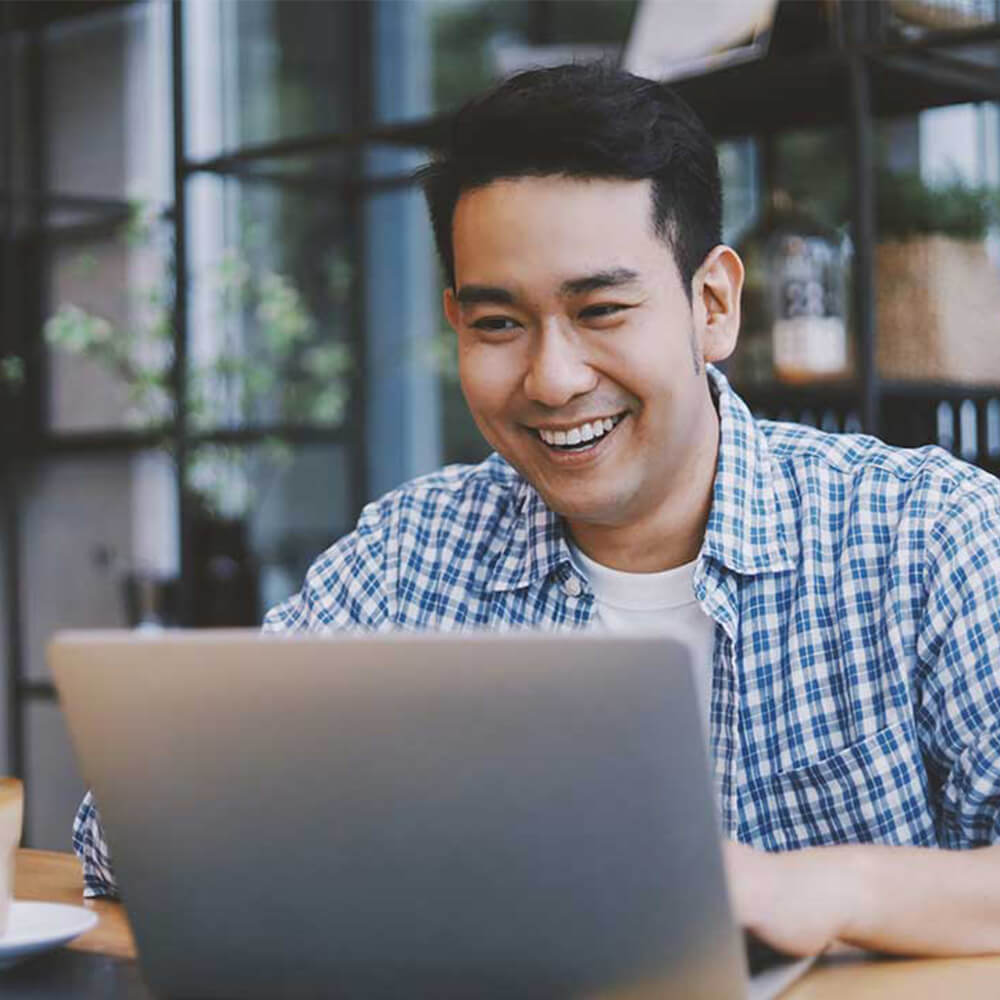 Boost Employee Retention with RealPage Recognitions
Retain your top talent with RealPage® Recognitions, the industry's first customizable employee rewards and recognition platform. With the average overall employee turnover rate in the multifamily industry of 32.7%, you need effective ways to improve individual performance and provide a meaningful and engaged work experience. Let RealPage Recognitions be your first step.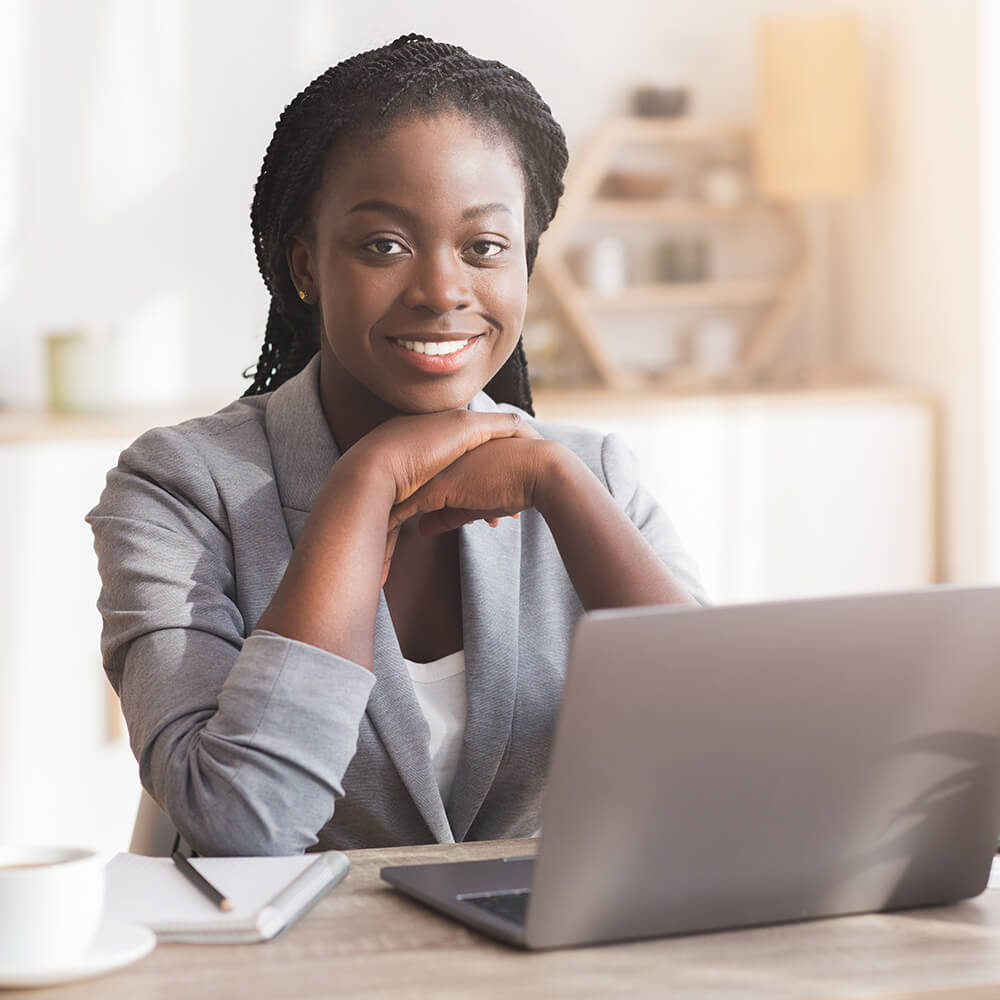 NAA Reporting and Tracking in EasyLMS®
RealPage - in partnership with the NAAEI - provides a no-cost option for customers directly within EasyLMS to display their employees' NAA industry credentials as well as access to NAA-approved courseware that can be used to satisfy a portion of CECs for a variety of industry credentials.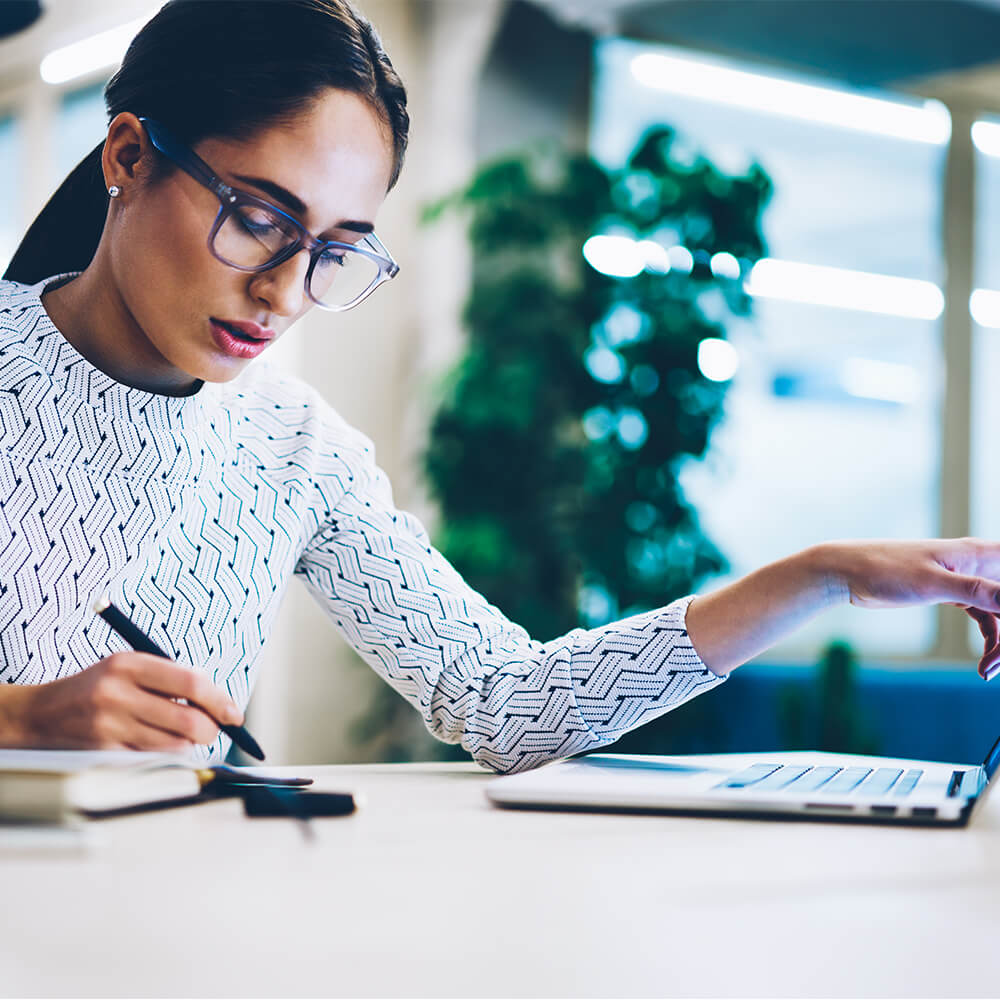 Take Control of the Procurement-to-Payment Cycle
Reduce costs, automate workflow and improve productivity with a seamless integration of RealPage Vendor Payments into RealPage Accounting and Financial Suite. Leverage the power of RealPage's full-service payment team that works directly with your vendors to assist with Onboarding, Payment Aging Follow-Up, Payment Analysis, Ongoing ePayment Conversion and more.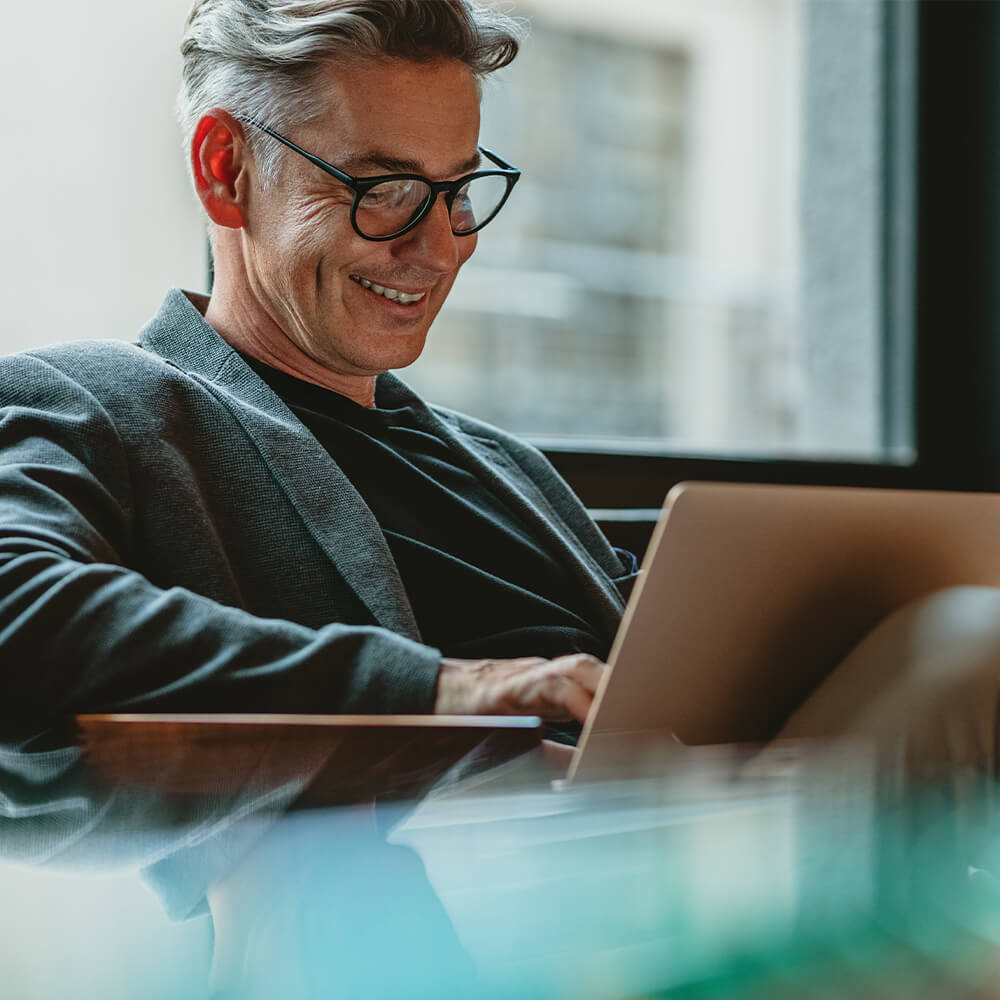 5 Reasons Why Top Multifamily Clients Prefer Vendor Payments
Reduce costs by eliminating check printing, envelopes and postage. Improve productivity with automatic direct invoice payments and reduce fraud risks with custom controls and secure e-payments. Get 24/7 access to set who to pay, when and how, and take advantage of our Cash Back Incentives program where you earn cash back on e-payments including Virtual Card and Direct Pay.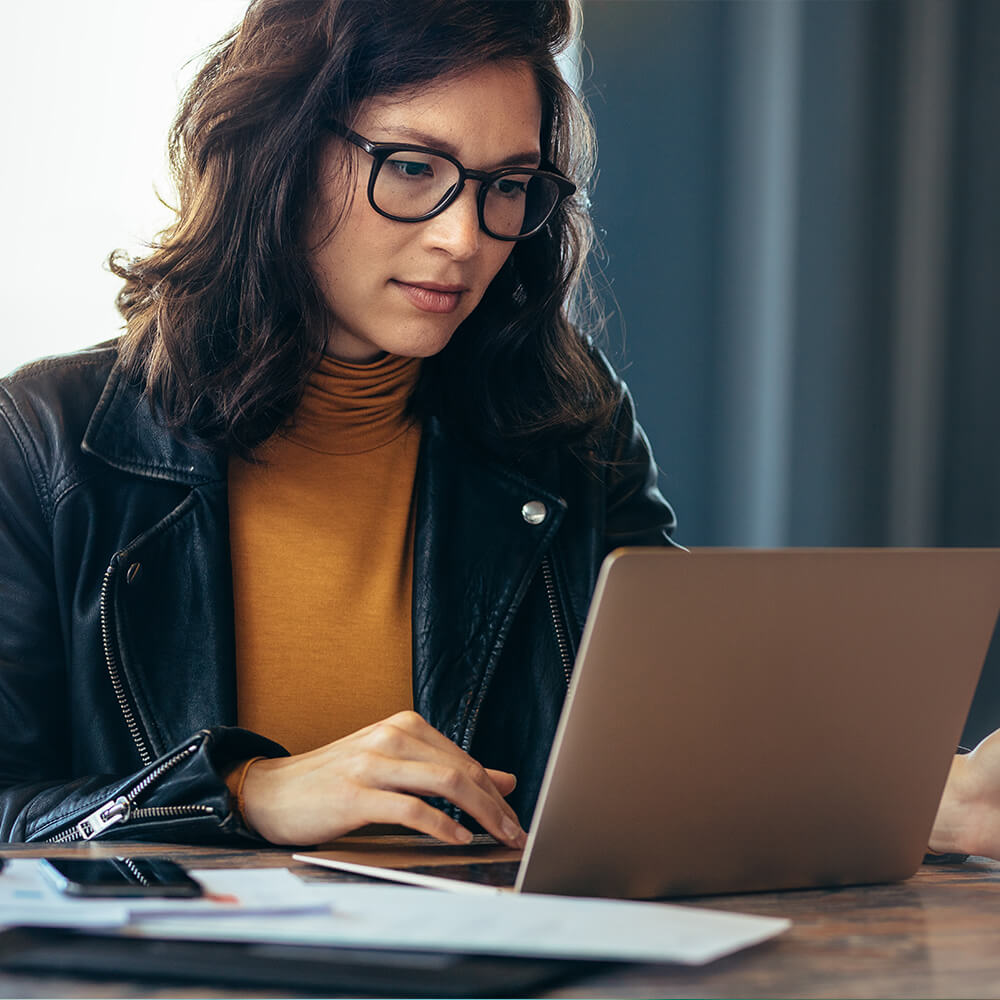 Gain full control of your purchasing, invoicing and vendor management by automating your procurement process with the transparency to reign in rogue spending and reduce risk for the biggest savings impact.
Keep Property Spend Under Control
Reach your full savings potential with RealPage® Spend Management software solutions. Automate your portfolio's entire P.O. and approval process with real-time visibility into spending against your budget. Make invoice processing easier, more accurate and timelier with vendor management solutions that give you the power to reduce risk, manage payments and negotiate discounts.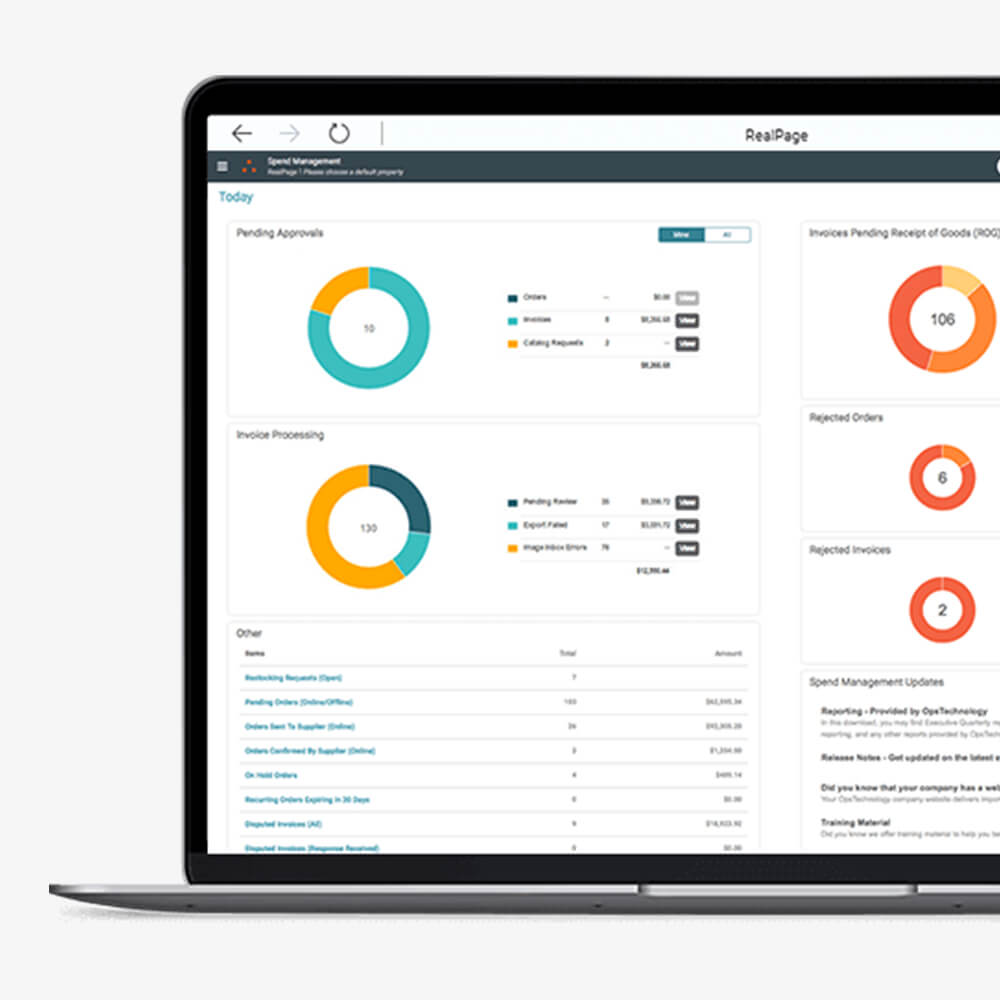 Empower your staff. Protect your Profitability.
If your staff's strategy for reducing costs is falling short of goals, RealPage can help with tools and solutions that identify opportunities in real time, achieve over 90% vendor compliance and save at least 5% on key purchases. Strengthen your staff's purchasing power so they can successfully battle expenses, defeat inefficiencies and protect your profitability.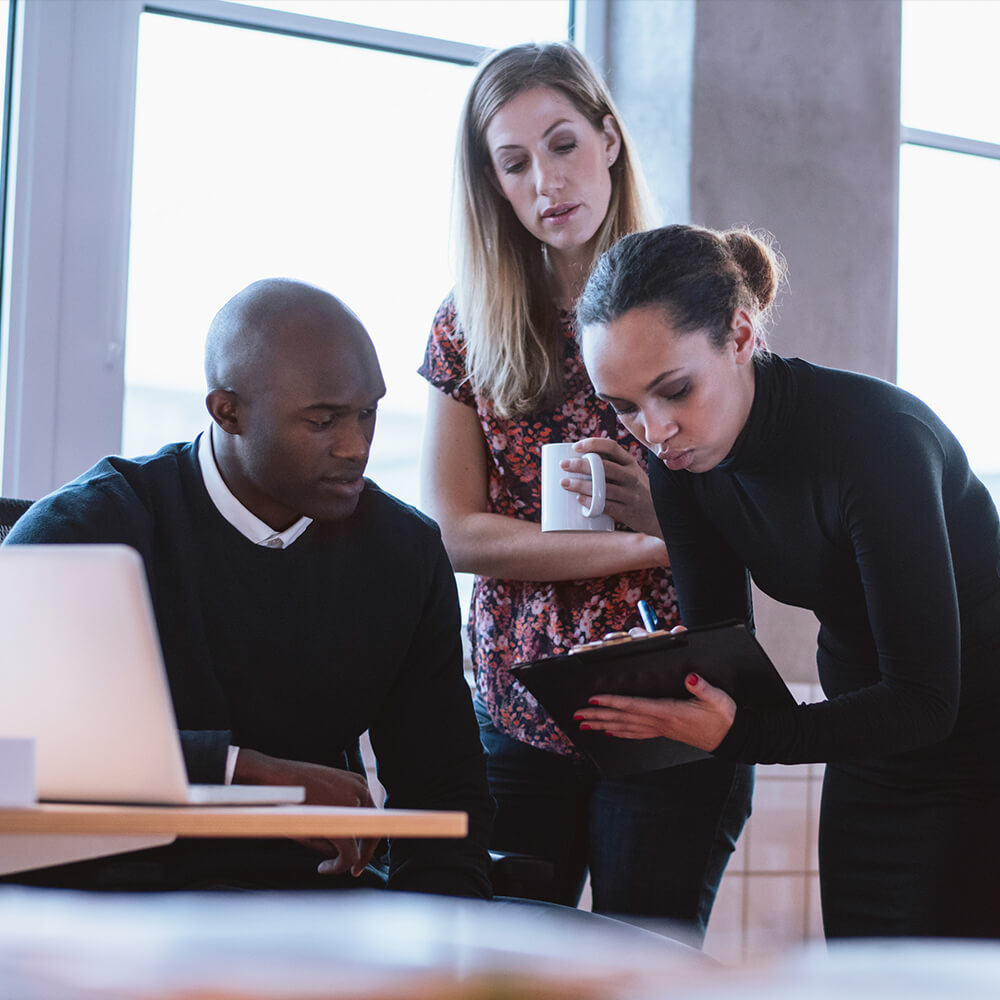 Unleash Buying Power
Effective spend management is key to profitability, but finding the best deals can be challenging. GPOs (Group Purchasing Organizations) work with property management companies and strategically selected suppliers to achieve big savings. RealPage's eSupply GPO is a fully integrated solution that goes even further to deliver benefits at every level.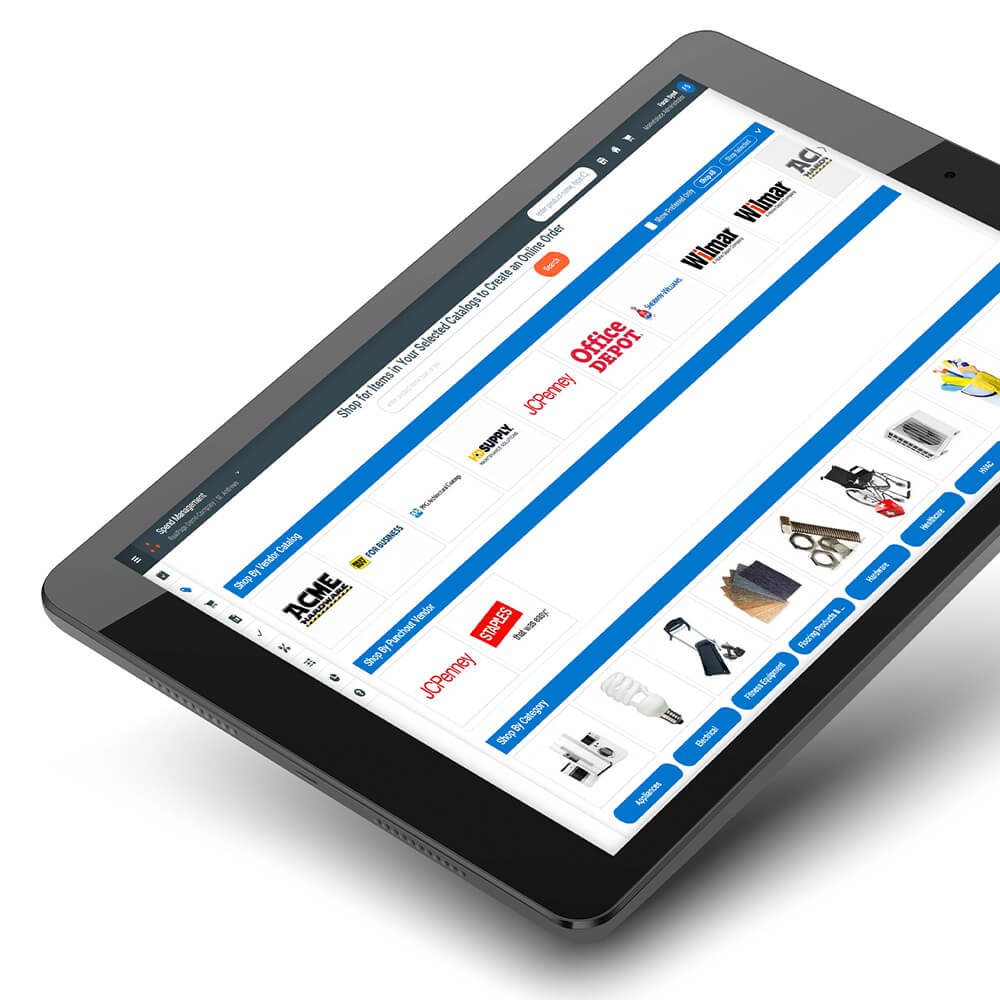 Find the vendors you need–fast.
RealPage Vendor Marketplace is the real estate industry's premier hub for connecting property management companies with qualified vendors—at no cost. From plumbers and painters to pet groomers, find vendors in every category (including large national vendors and local proprietors) who meet your compliance requirements and reduce your risk exposure. No subscription fee required.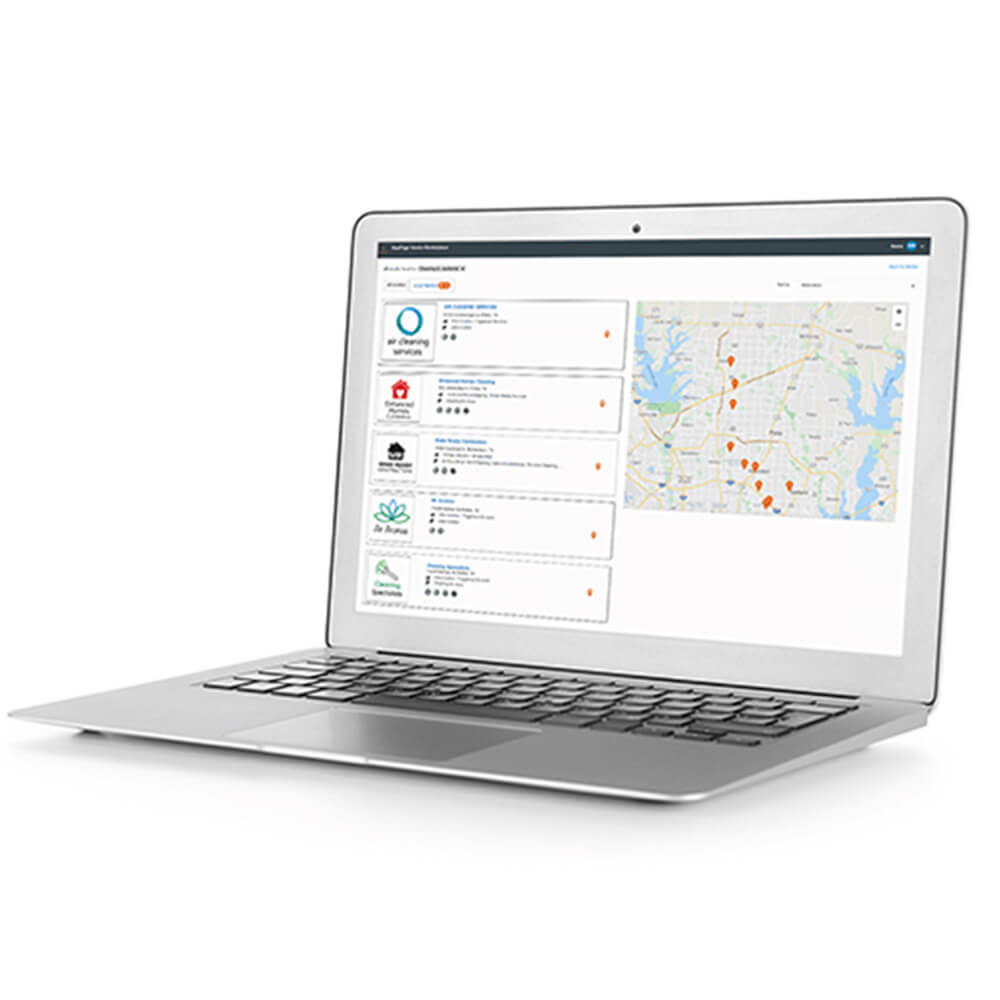 Expertise You Can Rely On
RealPage Vendor Credentialing is a full-service solution that can be customized to your unique business requirements. Work with the vendors you want who meet your compliance requirements. Intuitive dashboards provide visibility into compliance status, success metrics, background checks, risk levels and more for a comprehensive performance profile to aid your selection process.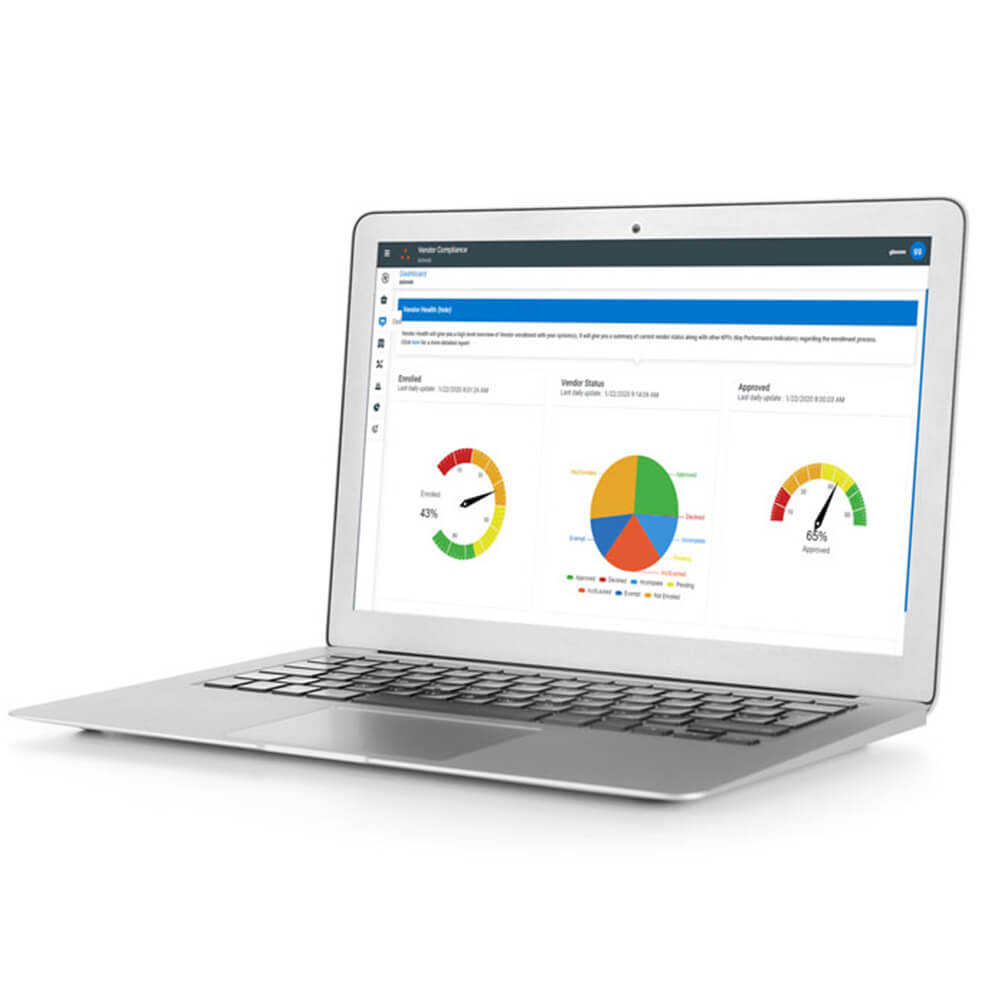 Take Control of the Procurement-to-Payment Cycle
Reduce cycle times from 1 month to 10 days by automating the complete procurement lifecycle from purchase order to invoice processing to payment. RealPage Vendor Payments' full-service team works directly with all of your vendors to assist with onboarding, payment aging and analysis, e-payment incentives and more to further reduce costs and improve productivity.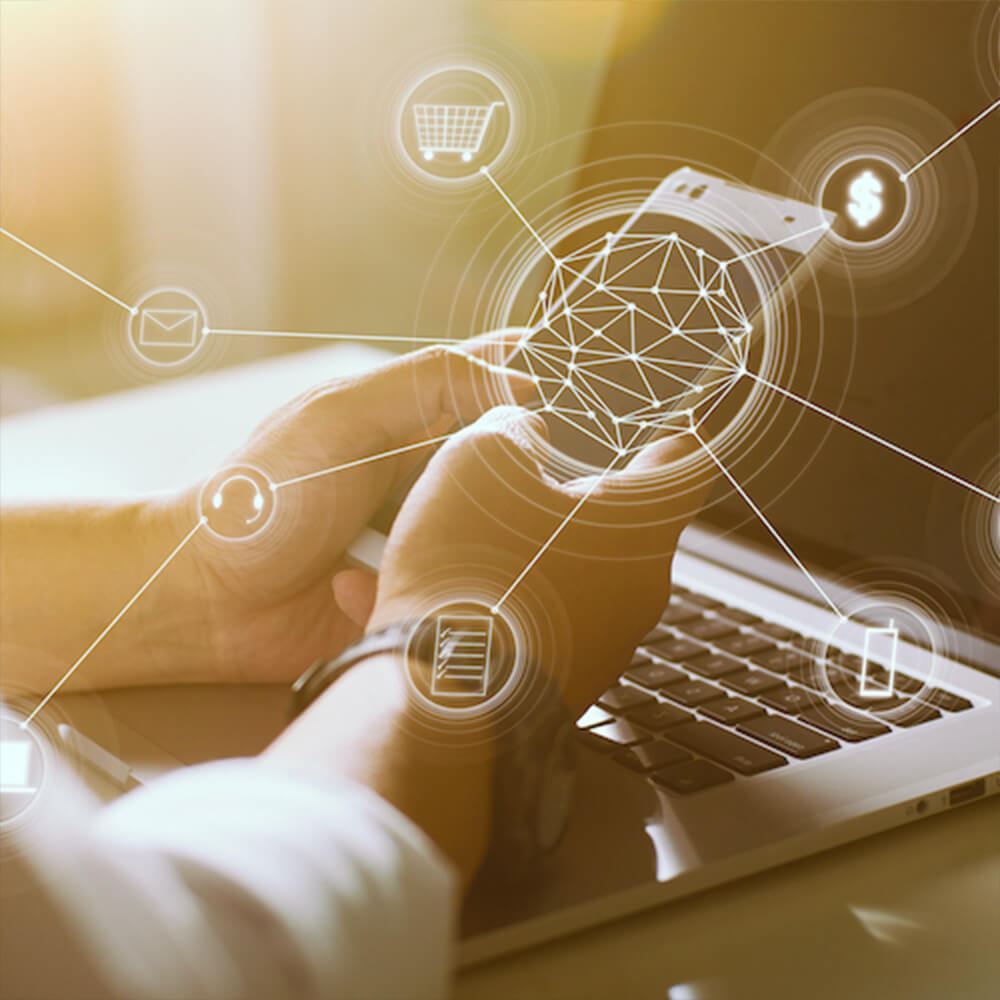 Leverage the Best-in-Class Vendor Payments Solution
No other industry payments solution provides the combined scope, security protocols and flexibility that Vendor Payments can—making it the largest mid-market supplier network with the highest e-payment adoption rate of 40%+ and a 400+ full-service payments team providing ongoing support for conversion, execution and exception management.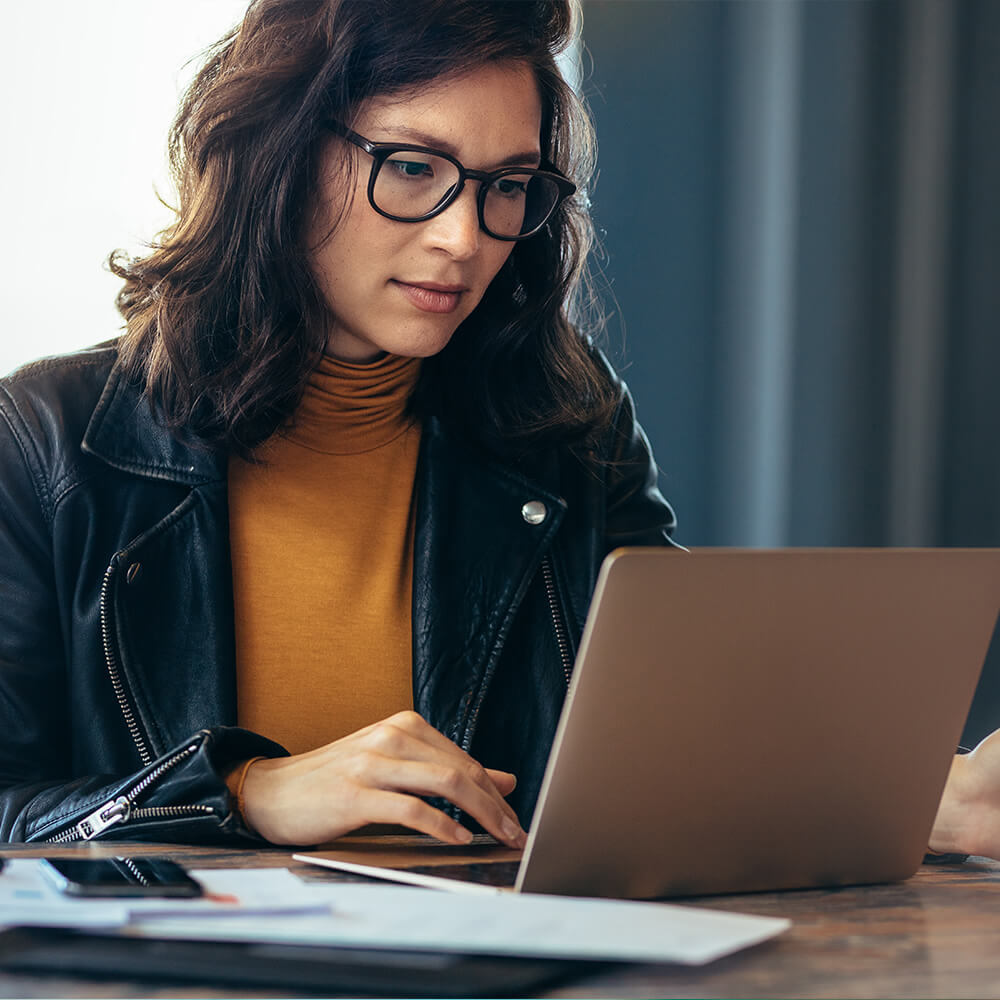 Keep Your Maintenance Moving
Overcome today's maintenance challenges with RealPage Facilities Management to help raise service levels, slash response times and lower costs. RealPage Facilities and the Mobile Facilities App keep your maintenance team members productive in the field, equipping them to close service requests faster and achieve the best outcome—greater resident satisfaction.
Make Working in the Field More Efficient
Keep maintenance techs productive on service requests and amaze residents with faster response and completion times using the RealPage® Mobile Facilities Maintenance App. Now, your staff can quickly assign work orders and make-readies, monitor open jobs, view detailed reports and perform move-in and move-outs more efficiently using their mobile devices.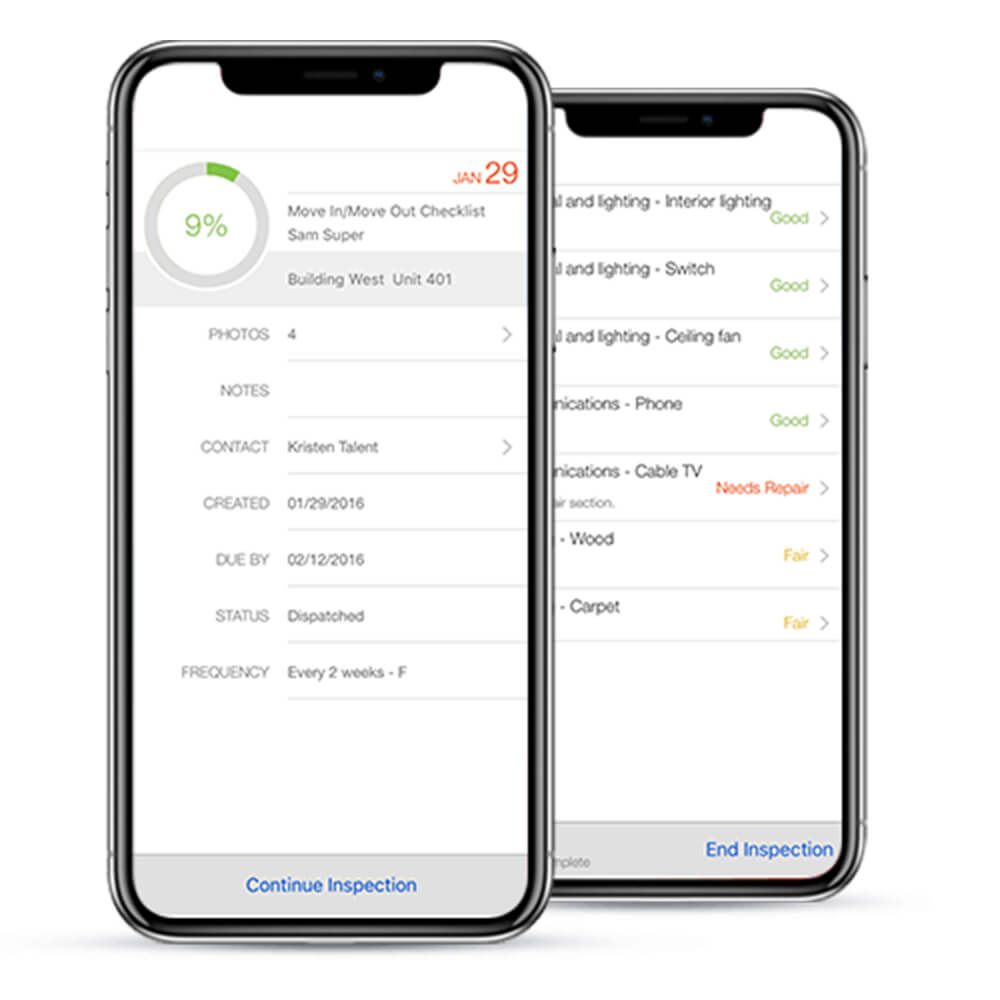 RealPage provides expert services in housing compliance, IT and accounting with subject matter experts and scalable teams that partner with you to help you mitigate risk and grow business across your portfolio.
Mitigate Risk, Maximize Occupancy, Ensure Property Compliance
Leasing to qualified residents quickly is important to your bottom line. RealPage Compliance Services uses our years of expertise in the various federal, state and local Affordable Housing programs to expedite the review of your move-in certifications within no more than one business day and monitor annual recertifications to ensure compliance on an ongoing basis.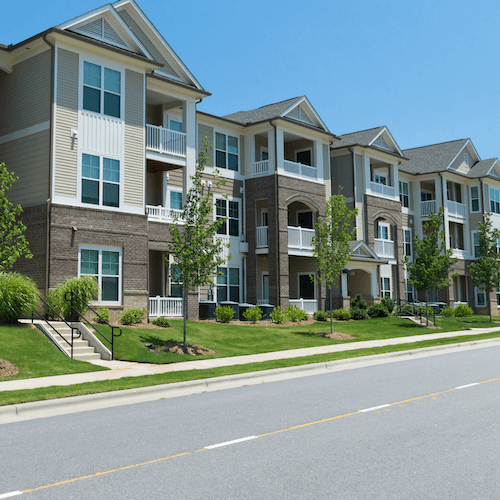 IT Support That Grows With You
Growing a real estate business requires a significant investment in IT resources. Outsourcing through RealPage SmartSource IT unburdens your business from unpredictability and unexpected costs of technology, while providing better execution across IT. SmartSource IT offers a comprehensive set of IT solutions to help you focus on your core business of property management.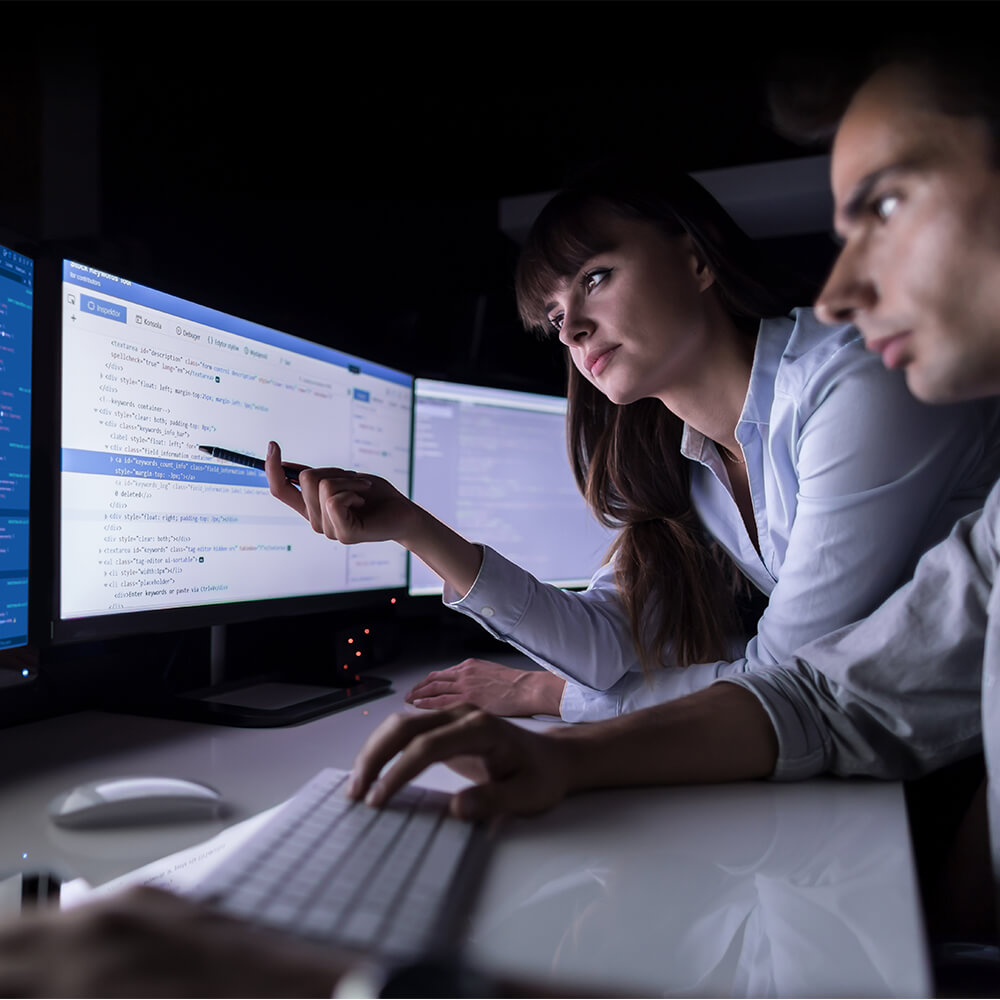 4 Key Ways SmartSource IT Boosts Your Bottom Line
SmartSource IT gives you top-tier end-user support—at both the corporate and property level—while providing fully-managed, cost-effective hosting services. SmartSource IT also delivers best-in-class SharePoint Hosting and Administration services. Lastly, SmartSource design provides you with a proven end-to-end solution complete with Voice, Video and High-Speed Internet Access.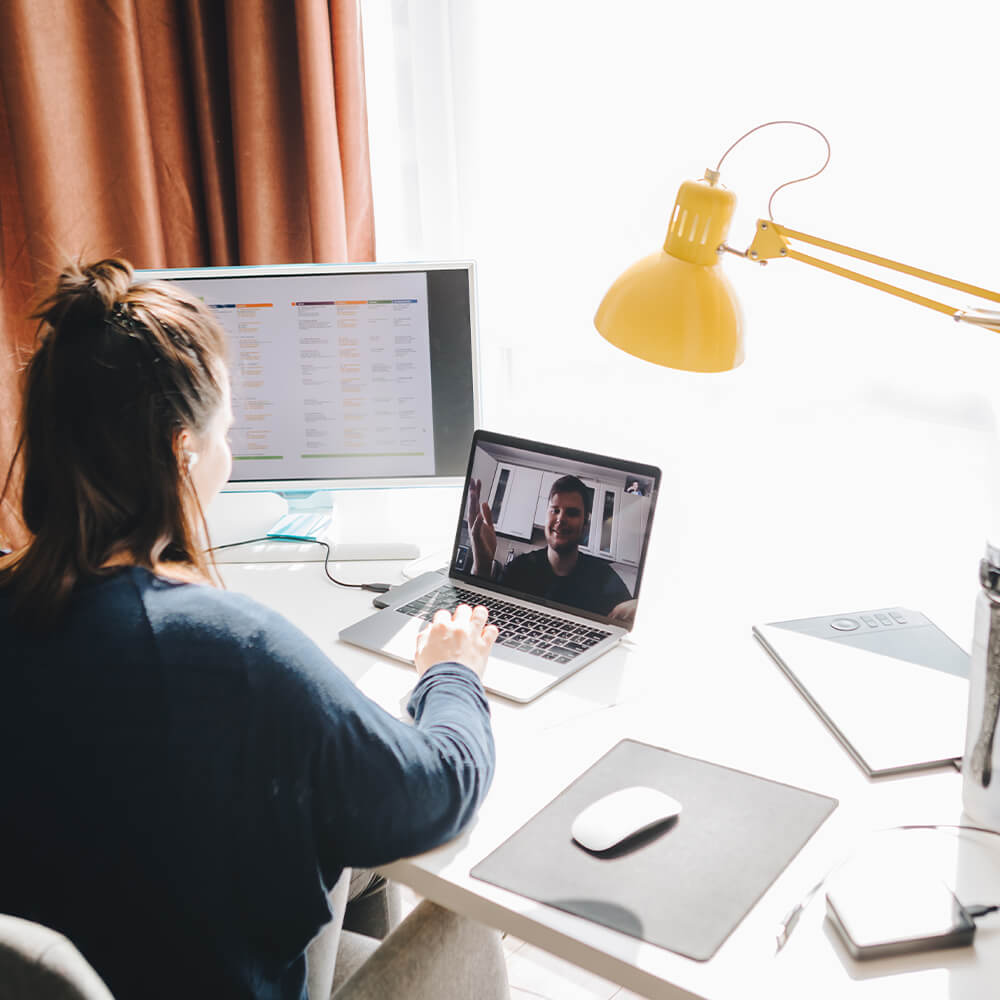 IT Expertise You Can Count On
SmartSource IT fully manages and supports your Office 365 licensing. We also provide in-depth Multifamily IT Consulting via proven teams with expertise in IT best practices. SmartSource IT also comes with RealPage buying power, delivering the best technology at the best price. And you'll choose from a breadth of reliable, highly available email solutions that fit your budget.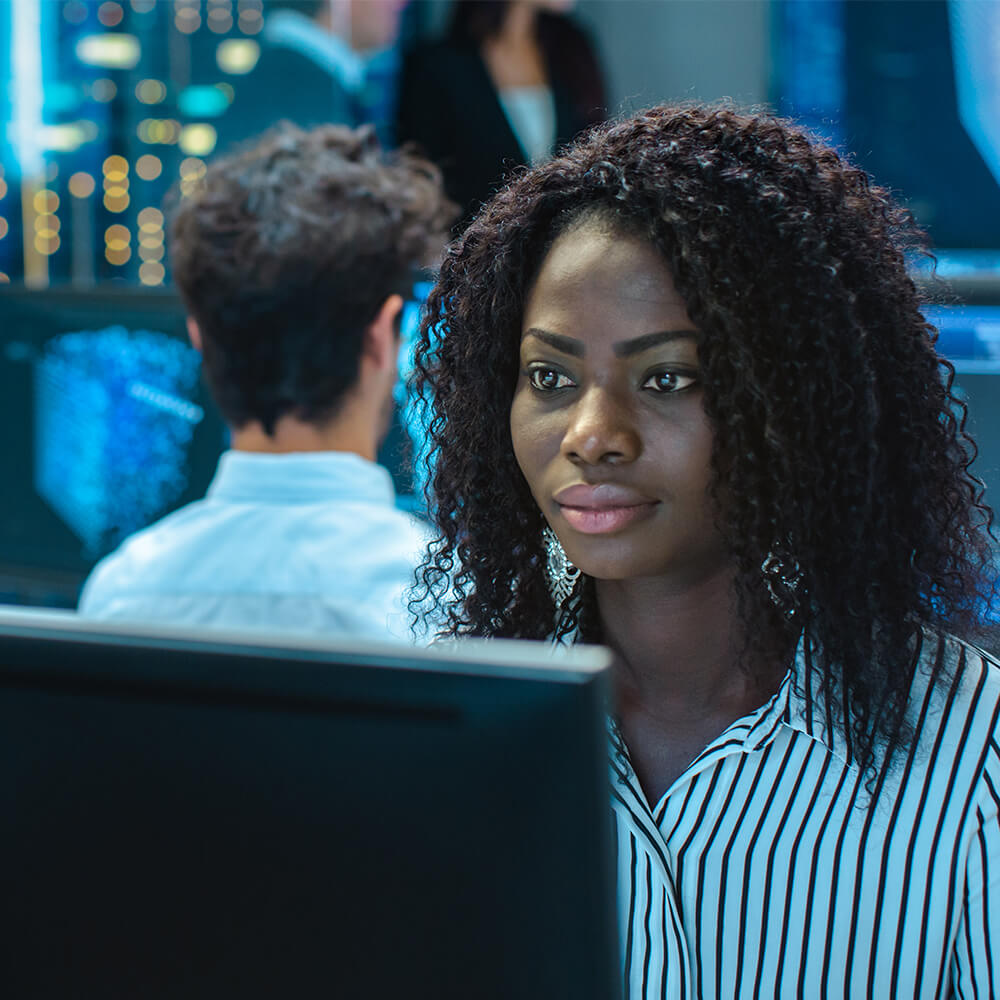 No Recruiting Required
SmartSource Accounting from RealPage helps ensure on-time and accurate financials without the hassle of staffing and training an entire accounting team—or being encumbered by fluctuating accounting capacity demands. Forget the back-office accounting department, for multifamily and commercial firms, SmartSource Accounting is one of the smartest business moves you can make.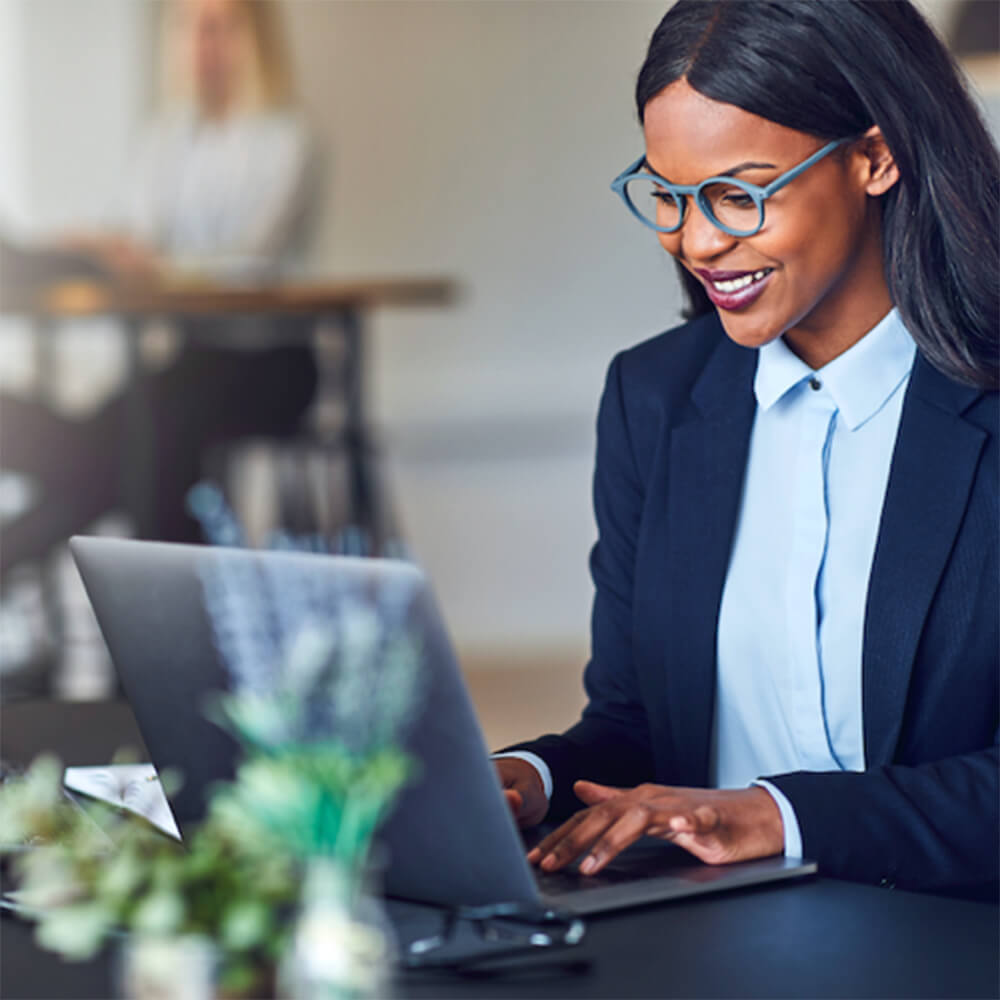 A-to-Z Accounting
When you trust RealPage SmartSource to handle your back-office accounting, you're working with the best in the business for A-to-Z accounting services, including A/P, A/R and G/L, funding, refinancing and audit support, real estate tax payment optimization and management and much more. No matter what you need, we customize our team to fit the requirements of your business.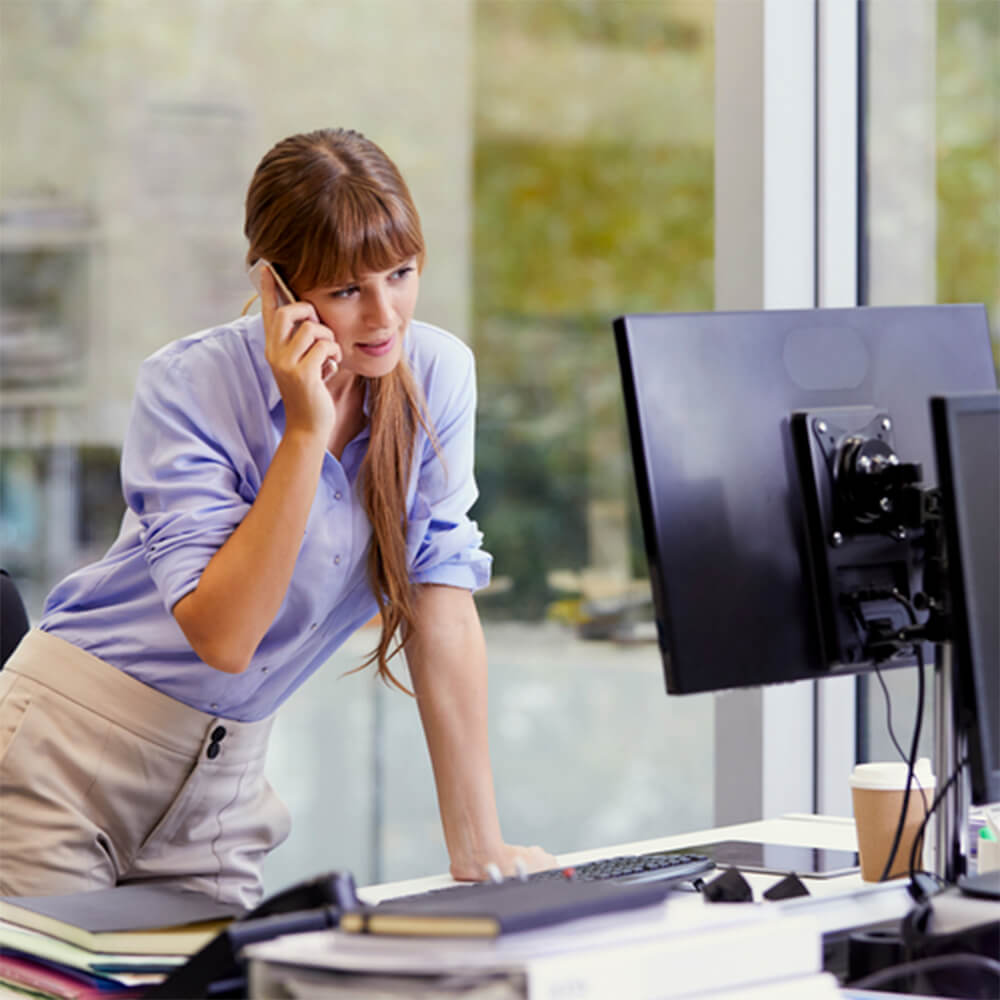 What to Expect?
With vast experience in RealPage Accounting and other industry accounting software platforms, the SmartSource team can make journal entries, reconcile bank accounts, produce monthly financials and more. The A/P team can customize a scope of work from making check selections, paying invoices via paper check or ACH, handling vendor support or making security deposit payments.