Touring Solution
Online or on-site, this property touring ecosystem delivers what prospects want now.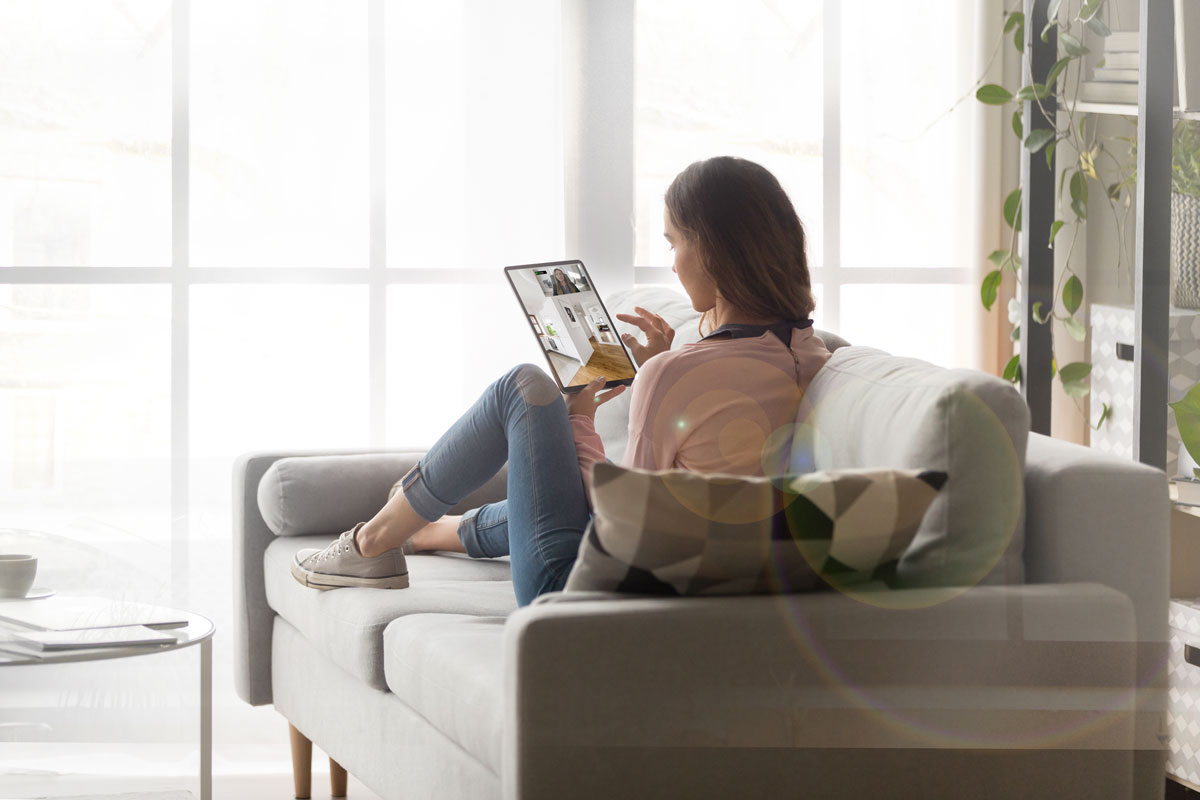 RealPage ® Touring Solution
Created specifically for multifamily, the RealPage Touring Solution equips you with the options and technology you need to provide flexible and convenient touring options for rental prospects virtually or on-site. Even better, it integrates with your existing websites, PMS and CRM solutions—so it's easy to start increasing prospect engagement, saving costs and boosting leasing conversion rates.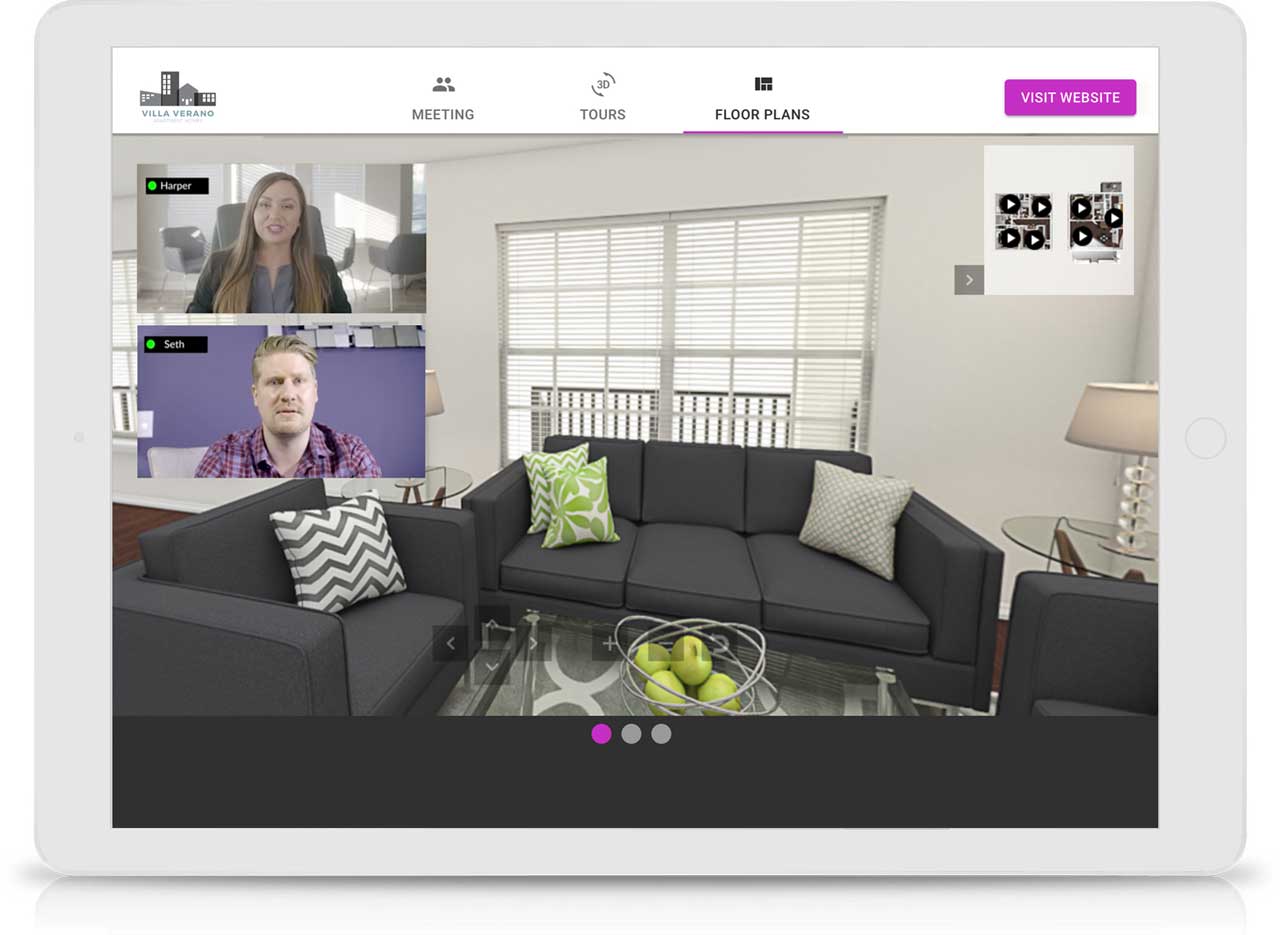 "In our industry, we used to hold the reins when it came to giving appointments and tours. Now those roles have swapped out and we are allowing more customers to dictate how and where we meet with them. Virtual tours technology helps us meet their needs."
Scheduled Video Tours
For properties who want to offer live, scheduled tours—while still increasing the number of tours and decreasing sales cycle time– Scheduled Video Tours fits the bill.
Purpose-built for multifamily, it enables your property management leasing agents to conduct professional prospect tours through a fully digital video call experience. Agents have easy access to your property's virtual content that brings your community to life, including branded content, interactive walkthroughs and stunning professional photography.
The included Self-Scheduling Calendar allows prospects to book and reschedule tours directly from any website, and guest cards from the tours are automatically synced with your PMS and CRM system.
Showcase your multifamily properties
Scheduled Video Tours allows agents to highlight the best features of your properties—floorplans, community amenities and leasing information—focusing on what matters most to each prospect. This thorough, personalized and contactless approach results in a deeper connection with the prospect and increases the likelihood of closing leases quickly.
What's in it for prospects
Self-scheduling calendar
Give your property website tour booking capabilities where prospects can book, cancel or reschedule tours in real time
Guest Cards are automatically created and synced with your PMS and CRM systems
Automatically generated emails are sent to prospects confirming tour appointments
Virtual rooms
Virtual rooms are pre-populated with content readily available for leasing agent use, taking advantage of your current available marketing materials
Gallery photos, 3D floorplans , video tours, and more
Agents can send links directly to prospects or share with multiple guests to view the call at the same time
"I want us to be able to focus on really curating and fostering relationships with prospects. I think that starts with the first impression. With the Self-Scheduling Calendar, we are able to let the prospect have the authority to decide when they'd like to tour, so their first impression is that they have control."
Self-Guided Apartment Tours
With Self-Guided Tours, prospects can tour a specific unit or an entire property at their convenience without being limited by leasing agent schedules or even leasing office open hours.
Easy to set up, safe and easy for prospects to book—all at a low cost. Our integrated ID Document Validation adds a layer of protection to your property and staff by verifying the prospects' identity prior to touring your community.
Increase your property's tour availability, increase leases and reduce leasing costs with Self-Guided Tours.
On-Site Guided Tours With Leasing Tablet—Featuring ID Document Validation
Convert more leases and reduce identity fraud risk with the RealPage ® Leasing Tablet and ID Document Validation. This robust app allows on-site leasing agents to conduct property tours on the go. And now, with ID Document Validation, agents have the ability to validate prospect identities prior to touring—an important risk-reduction feature that integrates with your current lead management and property management system.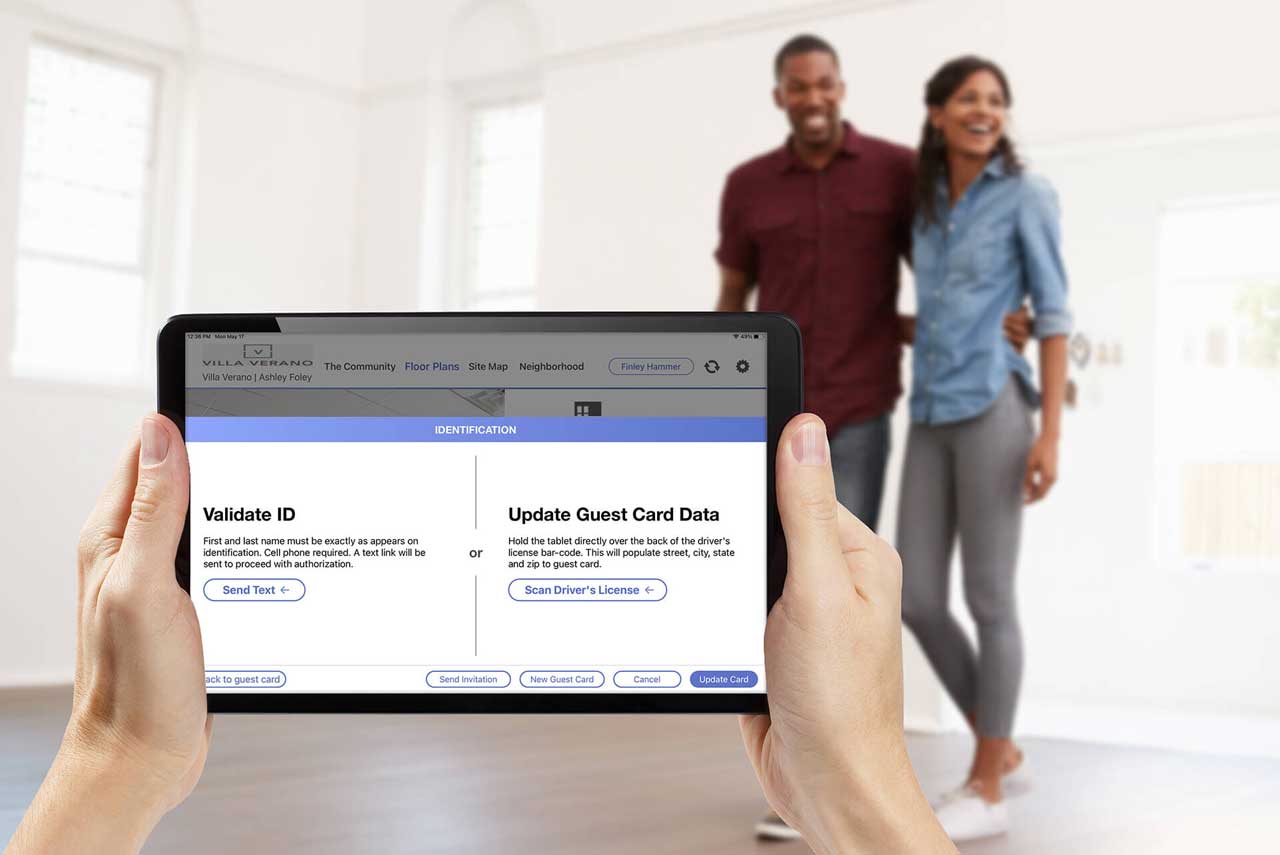 Find out how you can increase tours, convert more leases and reduce risk with the RealPage Touring Solution.
*Not available for Illinois IDs